What are the characteristics that one wants in a goalkeeper??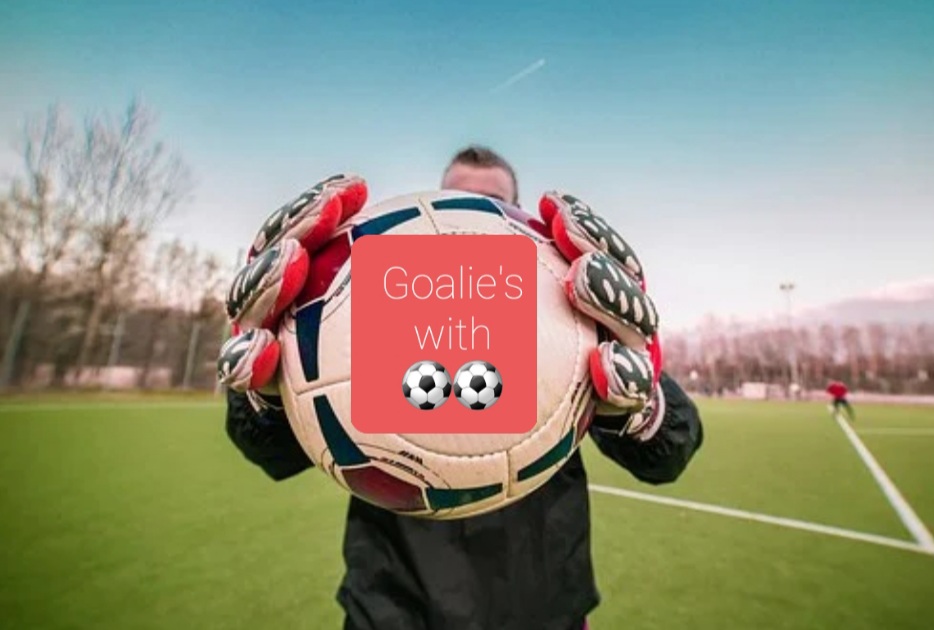 Well, I can tell you one thing, exuberant is not at the top of the list. It's not even half way down the list, in fact I've just checked, and it's not even on the list at all! Other notable absentees from the list include show-boater, risk-taker, suffering from blindness. I think you get the idea. We want our team's goalkeeper to be associated with words like assured, confident, brave, authoritative.
So why did Jurgen Klopp sign Alison Becker?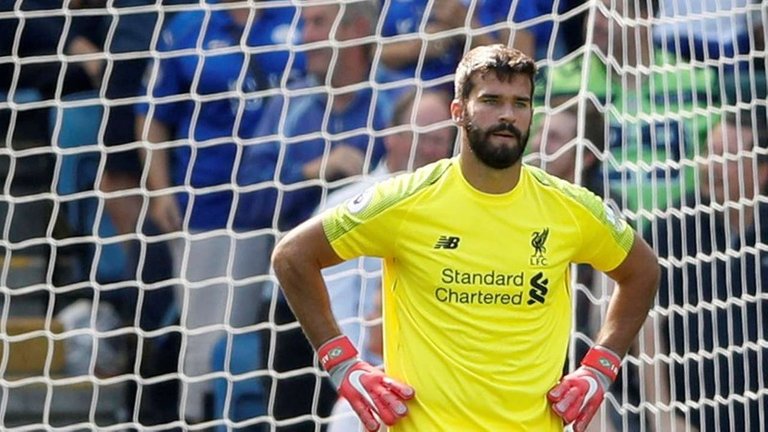 Anyone who watched football in 2018, would have told you that Jurgen Klopp couldn't start that season with Loris Karius in goals. He simply wasn't good enough. Liverpool have and have often had great attacking flair over the years. The three-pronged frontline of Sadio Mané, Roberto Firmino and the footballing genius Mohamed Salah is as good as most teams in world football when they are at their best. Around the same time, Klopp signed Virgil van Dijk. He had always impressed me at Southampton, but at £75 million a lot of eyebrows were raised, including my own. It turned out to be a masterstroke and Van Dijk was the catalyst for the Liverpool title win in the 2019/2020 season.
You need only look at Liverpool's floundering season this year since Van Dijk got injured to understand the vital importance of the dutch linchpin. It is amazing to see the affect of removing him has had on Liverpool's form. Anyway, Van Dijk slotted in seamlessly and looked so assured, he solidified the Liverpool rearguard. So, as you looked through the starting 11, it was Karius who stuck out like a sore thumb as the guy who could and would cost them in important games and at pivotal times in the season.
Right, let's ship Karius off on loan to Besiktas, and get someone solid, reliable, dependable. Ahem. Enter stage left Alison Becker.
The ex Roma shot stopper arrived with a reputation for clean sheets and the occasional howler. He fancied himself as a bit of a baller and often took that extra touch that you don't want your goalie to take! I must admit in the early stages at Liverpool, I wondered how long he'd last, as he gave up goals in important matches. He soon settled, but then his mistakes surfaced again and he conceded silly goals this year against Leicester City and Manchester City. This got me thinking about whether the good outshone the bad and I found an excellent article on line which explained why Allison was something special. Here is a little taste of what they said:
Liverpool smashed a world record for a goalkeeper that had stood for seventeen years when they announced the signing of Alisson on 19 July 2018. The £65million fee was around double what Juventus had paid Parma for Gianluigi Buffon in 2001. His former coach at Roma, Roberto Negrisolo, thought Liverpool still had a bargain. He told newspaper Il Romanista after being asked about the hefty price tag "Lets not joke around. He's worth much more. I don't think many people have realised who Alisson is. This guy is a phenomenon. He is the number one of No.1s. He is the Messi of goalkeepers, because he has the same mentality as Messi. He is a goalkeeper who can define an era. The way he behaves in goal, he reminds me of Dino Zoff. I'd also compare him to Michel Preud'homme, who had the class of someone born to be a goalkeeper. I told Alisson when I met him at Roma's Trigoria ground that he was born for this. He was already strong when he arrived but has improved even more since he's been in Italy."
High praise indeed from Roberto Negrisolo. The man was born to play in goals and his older brother, father and mother were all golakeepers, so it was no surprise when Alisson too reached for the gloves to try and emulate his elders. Not only is he a goalie though, the man had a great touch and possesses skills that would be the envy of many outfield players. And one more thing, he can head a ball. It's taken me 701 words and almost 4000 characters to get to that absolute cracker of a header he netted yesterday. If you haven't seen it yet fast forward to 2 minutes, 40 seconds of tge video below:
What a finish! Any striker would be proud of that finish and it is befitting of Alisson Becker, as he can actually play ball, and is an accomplished out field player too. I actually love to watch goalkeepers like Alison though and do wish we'd signed him, he'd be a lot better than our existing Number 1 Butter fingers Leno. It's an area I'd like to see Arteta strengthen this Summer.
When talking about flamboyant golakeepers though, the conversation would be redundant without mentioning a certain man from Columbia, who amassed not one goal in his career like Alisson, nope. This guy amazingly made it to double figures!! 10 you're thinking, maybe 11? Keep going, past 20, past 30, past 40 and stop at 44 goals!! And yes he was a goal keeper! Of course I'm talking about Columbia's René Higuita.
One of my favorite players to watch over my lifetime of football viewing. Now he was entertaining, and I think that he must be who Alison bases himself on, but Higuita was on another level. Check some of his theatrics in these videos.. Just Wow!!!
All goalies are crazy, it's just some goalies are more crazy than others...okay maybe crazy is a bit of an exaggeration, but there is no denying that goalkeepers are some of football's most flamboyant and interesting characters.
You probably need to be a little different in one way or another to take up a position that requires flinging your body about and throwing yourself, often head-first, at the feet of players looking to get to the ball before you.
Of course it is also the most pressurised position on the football pitch. It's inhabitants knowing any moments of brilliance will often be barely acknowledged, but the slightest of mistakes are scrutinised and criticised for days, weeks, months after.
I still can't quite believe he scored 44 goals in his career, and just to remind you he was a goalkeeper. That tally is higher than many want to be strikers who never made it, and some of them played with Arsenal!!
So there you have it, exuberant goalkeepers are great, except when they play for your team, in which case your nerves will be shot!!
The photos used throughout are not mine and were sourced here:
https://www.dnaindia.com
https://www.pixabay.com
Thanks a million for stopping by.
Peace Out