Growing up in 1980s Ireland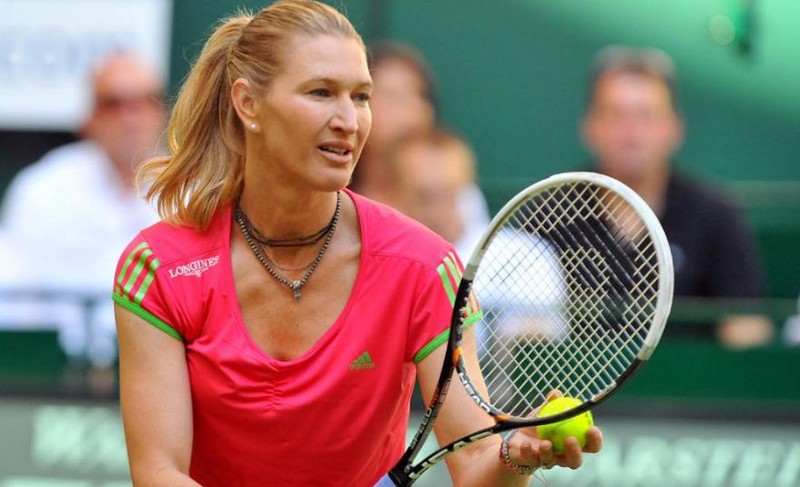 Growing up in Ireland in the 1980s was a lot of fun, and me and my friends were mad about sport. What we tended to do was play the sport of the moment, so if there was a big Ireland rugby match coming up, we'd be out with the oval ball throwing it about, or when there was a big snooker tournament on the telly, we'd all pile down to my friend Mike's house and try our hand at snooker. He was lucky enough to have a table back then.
One of the highlights of the year was always when Wimbledon came along, and the tennis rackets were dusted down. We'd do our best Andre Agassi or Borris Becker impressions, as we played tennis with suspect dud balls, that had nowhere near enough bounce! You might wonder if we played on clay or grass? We played on neither one! Instead we played on a concrete slab out the back of my house! The slab was a perfect size for a game of tennis and we put a rope across the middle to act as our net, and it was game on then. It was pretty precarious though to be honest, as the slab on one side had an eight foot drop, so you had to be very careful when trying to return a shot from that side, or you'd be in all sorts of trouble! No-one ever fell off, but there were a few close calls. It was during these summer days that I first became aware of Steffi Graf. She was an attractive tall blonde German lady, who just happened to be an amazing tennis player. The story goes that she first picked up a tennis racket when she was just one, and played her first game at the tender age of three.
The Precociousness of youth
Amazingly Steffi played her first ever ranking senior tennis tournament at the age of 13. Many girls her age hadn't long given up the barbie dolls, yet here she was taking on women twice her age. The match was played against former world number 1 and two time US Open champion Tracy Austin. As expected Tracy Austin beat her easily with a 6-4, 6-0 victory and famously said afterwards:
"there are hundreds of girls like this back home"
Graf would not forget and when she got her one and only chance to play Austin again twelve years later, things went, AHEM, a little bit differently! She demolished her 6-0 6-0 in their second round match at the Evert Cup in Indian Wells, California. How many of those hundreds of girls could have done that Tracy?
She spent the next three years climbing the world rankings slowly but surely, and she would eventually break into the top 10 in the world 3 years later. Her father was known to limit the amount of competitions that she played in, so as to ensure that she would not burn out. What a clever man, Steffi was lucky to have someone in her corner that truely cared for her.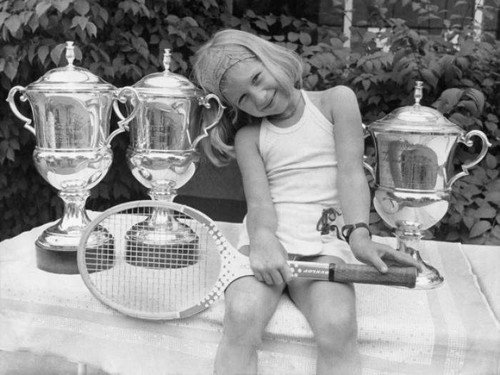 In the years that followed, she lost more finals than she'd wish to forget against the powerhouse of the day, the era and all time Martina Navratilova and also against the other top player of that era Chris Evert. These defeats came in finals though, showing that she had the tennis ability to get to the top, she just had to get beyond these two top players and a major title would surely be hers. Life is not always as simple as that though and how many sporting greats can we think of who missed out on the silverware, after losing one too many finals and their belief receded. Steffi would not join that club, she was made of harder stuff and was destined for bigger things.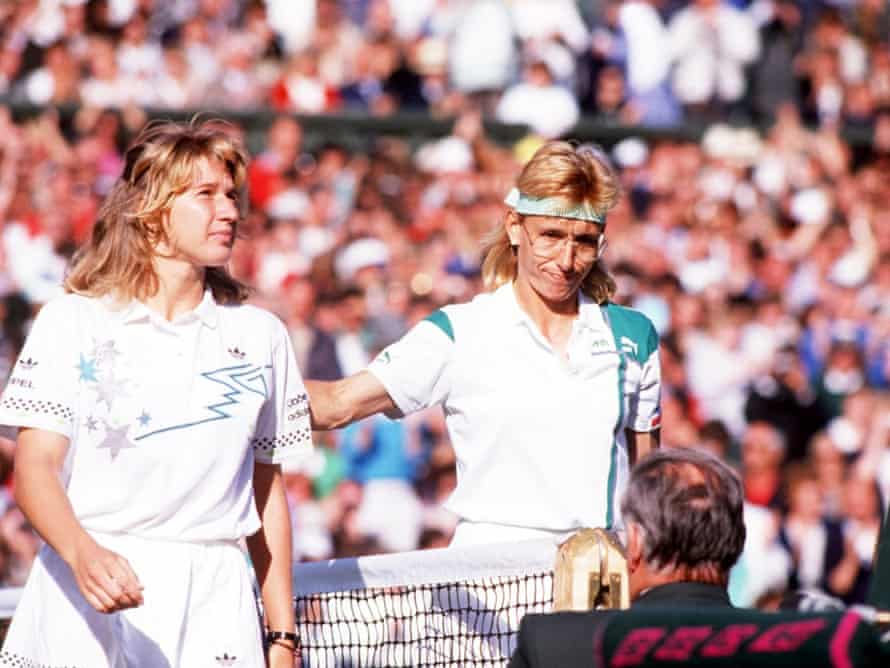 Sometimes you just need to win one, and then you go on to win many. We see it in tennis and golf all the time, the hardest one is often that first one, and then after that you know that you can do it, so any little doubts or suspicions can be cast aside.
1987 was the year when Graf could finally cast aside those niggling doubts. She again found herself in a big final against Martina Navratilova at the French Open, but this time she was ready, this time she would not be beaten. At one set a piece she battled to an 8-6 win in the deciding set, and so began an absorbing battle between the two super stars over the following years.
Success after success
Once Ѕtеffі Grаf got going in 1987, there was no stopping her. She went on to win another five French Opens to bring her tally up to six. She won her first Wimbledon title in 1988, and retained the title the following year, missed out in 1990, but then won back to back titles again in 1991 and 1992 and in the end amassed an amazing seven Wimbledon titles, second only to the best female tennis player of all time Martina Navratilova.
She was no stranger to US Open and Australian Open titles either, with a haul of four and five respectively in her illustrious career, bringing her total major victories to an incredible 22 in total.
Of course there is more to tennis than majors, and Graf enjoyed more than her fair share of success in those other tournaments too, winning more than 100 times, 107 to be exact.
She holds the record for the most weeks at number 1 in the world rankings, which ran to an improbable 377 weeks! Now, that's consistency!
Ѕtаrtіng frоm thе 1987 Frеnсh Ореn tо thе 1990 Frеnсh Ореn, she managed to get to an unprecedented 13 Grаnd Ѕlаm ѕіnglеѕ fіnаlѕ соnѕесutіvеlу, аnd wоn 9 оf thеm.
What a player she was!
Controversy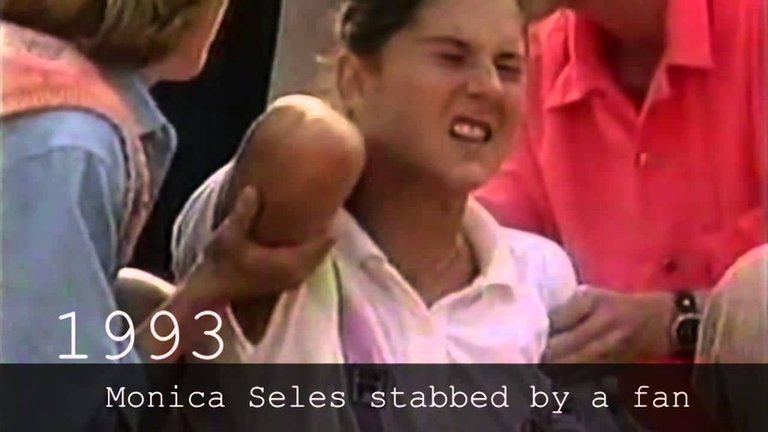 On April 30, 1993, the world No. 1 Monica Seles was playing a Citizen Cup match against Magdalena Maleeva. Seles was on her way to a likely victory having won the first set and was 4-3 up in the second.
Then, during the changeover, the entire world of tennis changed in an instant. Gunter Parche, an unemployed 38-year-old, made his way through the stands, and plunged a knife into her back. At first, it was thought the attack was prompted by the conflict in Seles's native Yugoslavia. But it turned out Guenter Parche was a Graf fan, and reasoned that if he took Seles out, Graf would regain the #1 ranking. The attack reverberated across sports. It also changed the course of tennis history. Seles was off the court for 27 months, paving the way for Graf to get to the top.
Graf visited Seles in the hospital, but didn't comment publicly about the incident until 2004 and I guess it probably affected Graf negatively as well, but nowhere close to the negative impact it had on Seles. Thankfully she did manage to win one major title after her comeback, when she triumphed in the 1996 Australian Open, but unfortunately that was to be her last major title. Her total majors would surely have numbered more than 10 were it not for the selfish and crazy act of Guenter Parche on that April afternoon in 1993.
A funny woman
What's the opposite of a great believer? Perhaps a great detractor? Well then, I'm a great detractor of stereotypes and the one about Germans not having a sense of humour couldn't be further from the truth.
I know plenty of funny Germans and Steffi is right up there with them.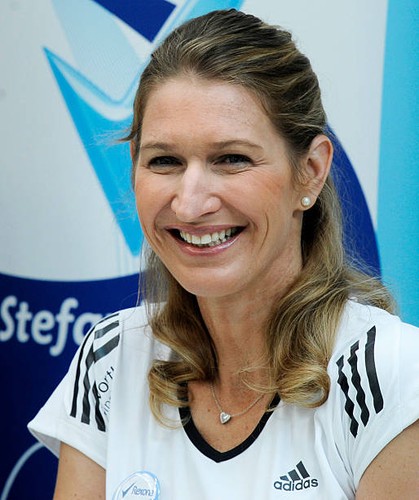 One funny incident from her playing career sticks out to perfectly portray that sense of humour. It happened at Wimbledon in 1995. She was serving in her match against Kimiko Date. She was about to serve, when a man in the crowd shouted "Steffi!" The entire grandstand burst into laughter, including Steffi herself. After gathering herself, she went to serve again, but before she could the man upped the anti and shouted: "Steffi! Will you marry me?" The grandstand erupted once more to such an extent that they actually delayed play for a few minutes, so that everyone could calm down. Steffi got ready again, threw the ball in the air, caught it and turned and yelled to the man: "How much money do you have?"
The little distraction could have cost her the coveted title, as she actually lost the set, but she managed to compose herself and came back to win the match 2 sets to 1. She went on to face Spain's Arantxa Sánchez Vicario in the final and again she found herself one set down, but fought back to win two sets to one and claimed her 6th Wimbledon title.
Some advise
All you budding tennis stars out there, listen up. here is a little advise from a 22 time major winner, who knows a thing or two about winning and about childhood success in sport. It is not technical advise or anything obscure or crazy, it is actually very refreshing to hear:
"You guys have fun while you can, because stress and pressures are always around the corner, and sooner or later you will find them in front of you, the secret to living well is to have balance."
Steffi the Philanthropist
Steffi is not just a great role model, a beautiful woman and a sporting legend. She is also a philanthropist, who believes in giving back to society. She started a nonprofit organization called "Children for tomorrow" in 1998. The charity provides aid to children and families affected by war and other crises around the world.

The premise of her organisation is that children in war zones and who endure other traumatic situations are affected by the such things as images of war, abuse, persecution and even loss of family members. Added to this trauma are the invisible consequences or psychological wounds. Those deep emotional scars that remain even after the trauma or physical injuries have healed. This can manifest itself as nightmares, a loss of self confidence or even depression. The doctors and therapists at "Children for Tomorrow" are expertly trained in therapeutic treatments to heal these invisible wounds. Giving these children a chance for a better future is the mission for the foundation.
Anything that helps children in any way gets my seal of approval, but this initiative helps some of the most vulnerable children around the world, so it gets my gold star of approval. Well done Steffi, you're an inspiration.
They currently have projects in Hamburg, Uganda Eritrea and Kosovo. To read more about these wonderful projects or to make a donation to this great cause, just visit the website below.
https://secure.children-for-tomorrow.de
Some beautiful artistic tributes from the children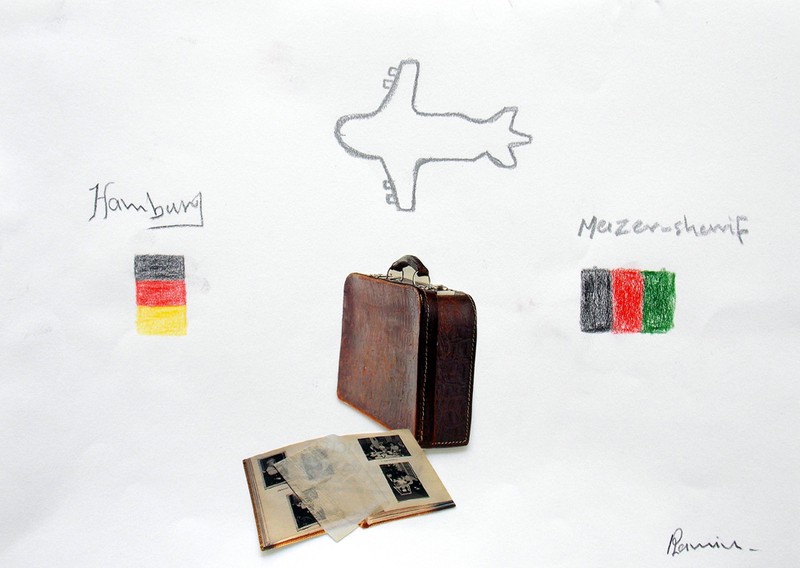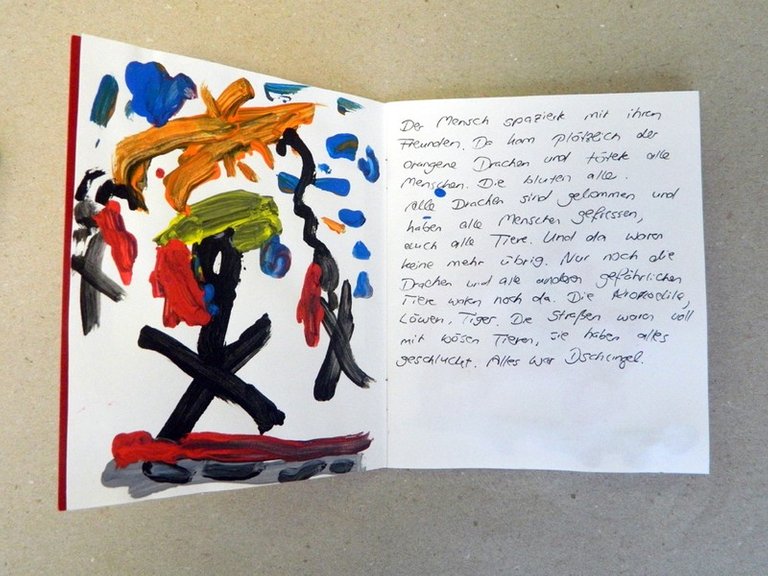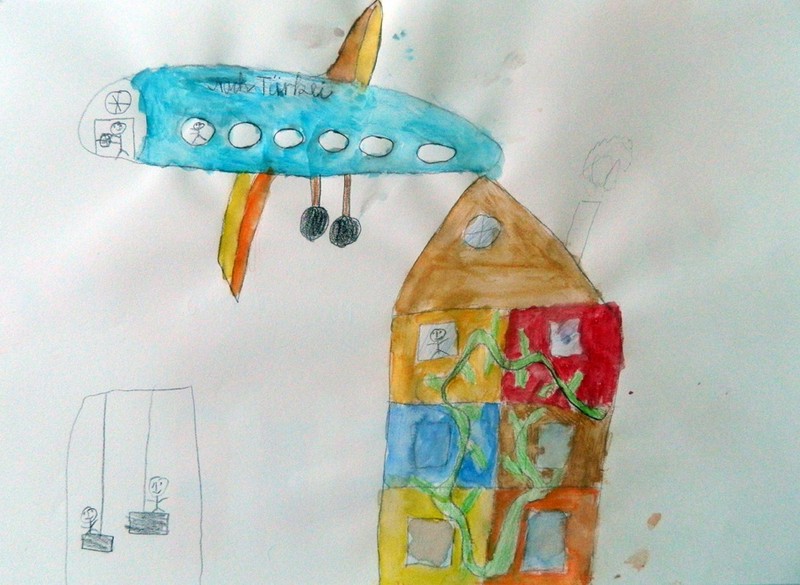 The photos in this post are not my own and the sources are as follows:
http://www.children-for-tomorrow.com/
http://www.thewealthrecord.com
http://www.tennisworldusa.org
http://www.theguardian.co.uk
http://www.youtube.com
Thanks a million for stopping by.
I hope you enjoyed the read.
Peace Out.