Why I believe Arsenal will have their best season in years

It's hotting up for the Knitting finals 2022
I might take up knitting or smelling candles as a pastime? Neither one would lead to any degree of stress, but then again the knitting world championships or the candle smelling Grand Prix don't quite have that ring to it, where you would tune in to watch your favorite knitters compete to make that patchwork quilt for the ages! So, even though it can be stressful and downright demoralising at times, that is why I love Sports and watch them and play them as much as I can.
It's a tough life being a sports fan at times, as only one team can win the league or championship or cup each year, which means that many teams and fans miss out and hope against hope that next year will be their year. I am one such sports fan and I love all sports. Once there is a ball or a feat of some sort to be completed like a 100m sprint, than you have my attention. I have always had a certain degree of competitiveness in me from an early age, and no matter what the task at hand, be it a table quiz, a golf tournament, an arm wrestle, a game of poker, whatever - I'm in it to win it. Sure, I want to have fun too and enjoy whatever it is I am doing or playing, but I always want to win whatever that thing is.
Unsurprisingly then, I also always want to see my own team win, whether that is Galway battling it out in the GAA's hurling and football matches or whether it is Arsenal or Rep. of Ireland playing football or Connacht or Ireland playing rugby, I want them to go out and win, of course I am still impressed if they go out and give it their all, but come up just short like Galway in this year's Gaelic football final. You take a step back and remember that noone was giving Galway any chance at the start of the year and they proved the naysayers wrong by winning again and again and were level with Kerry with five minutes to go, so they were very very close, but ultimately I want my team to win.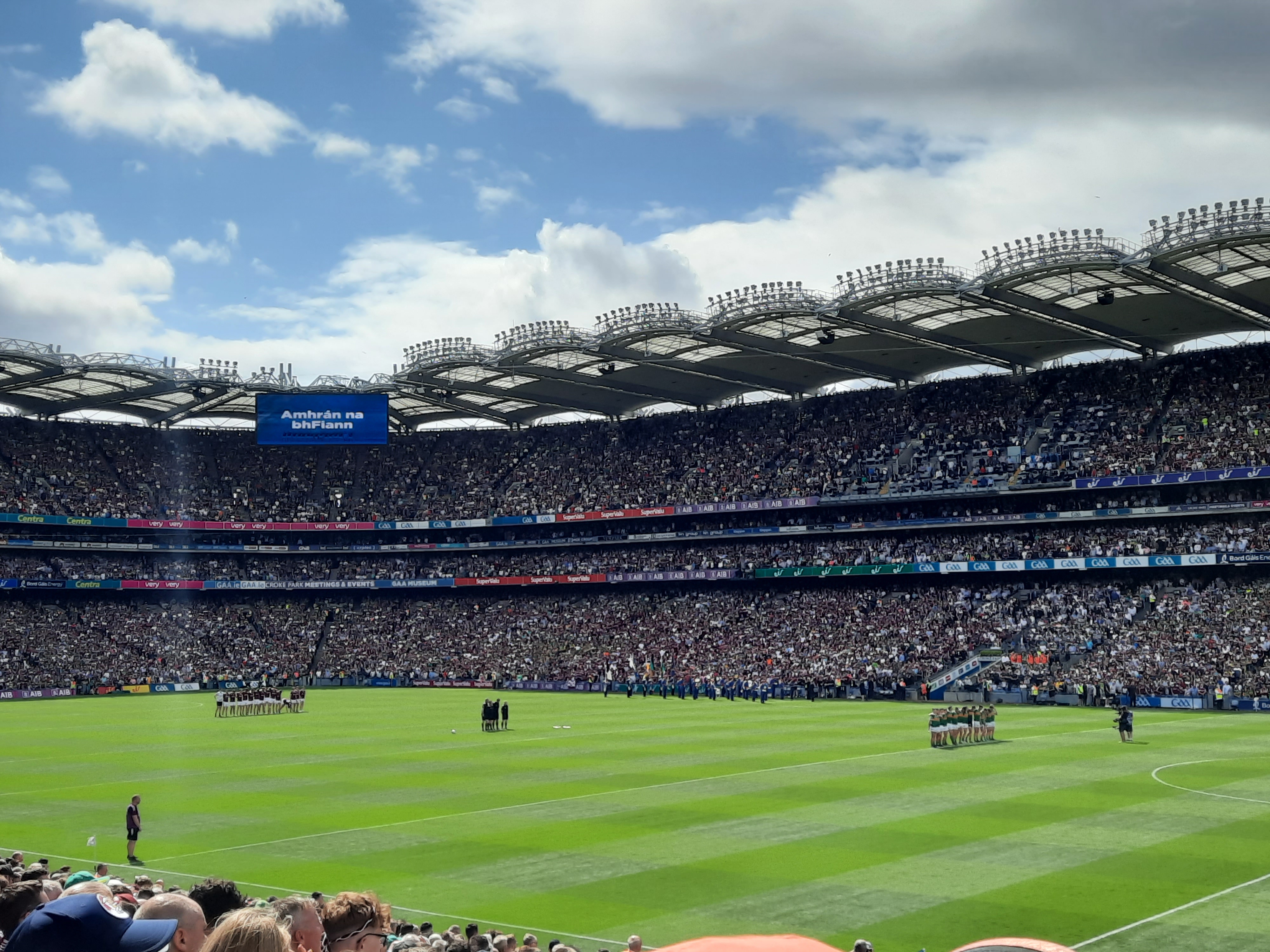 A tradition handed down
I have very fond memories of days away at matches with my Dad and brothers many moons ago. The anticipation before the match, parking the car on the verge of a road half a mile from the stadium, the walk up to the stadium, the hum of the crowd, the mineral and chocolate bar bought of some auld wan with no teeth on the way in, the match program, the National anthem played loudly as people turned to face the tri-colour and then the ball was thrown in and things got under way.
I love those memories and I try to instill similar ones in my own children who I take to Galway's Pearse stadium regularly for senior championship games and my eldest boy has even been to an Arsenal game at the Emirates as well as a few Ireland games at the Aviva. Those memories - the scarf, the match program, the sweets will all hopefully stay in his mind for many years to come also. Here he is in March 2020 just before Covid hit at an Arsenal vs Everton game at the Emirates which ended up being a cracker of a game that Arsenal won 3-2 in the end. He still talks about this game, I guess the five goals were a help, but he loved the whole build up, the canons and statues of Arsenal legends outside, the stadium itself, the build up before the match, everything.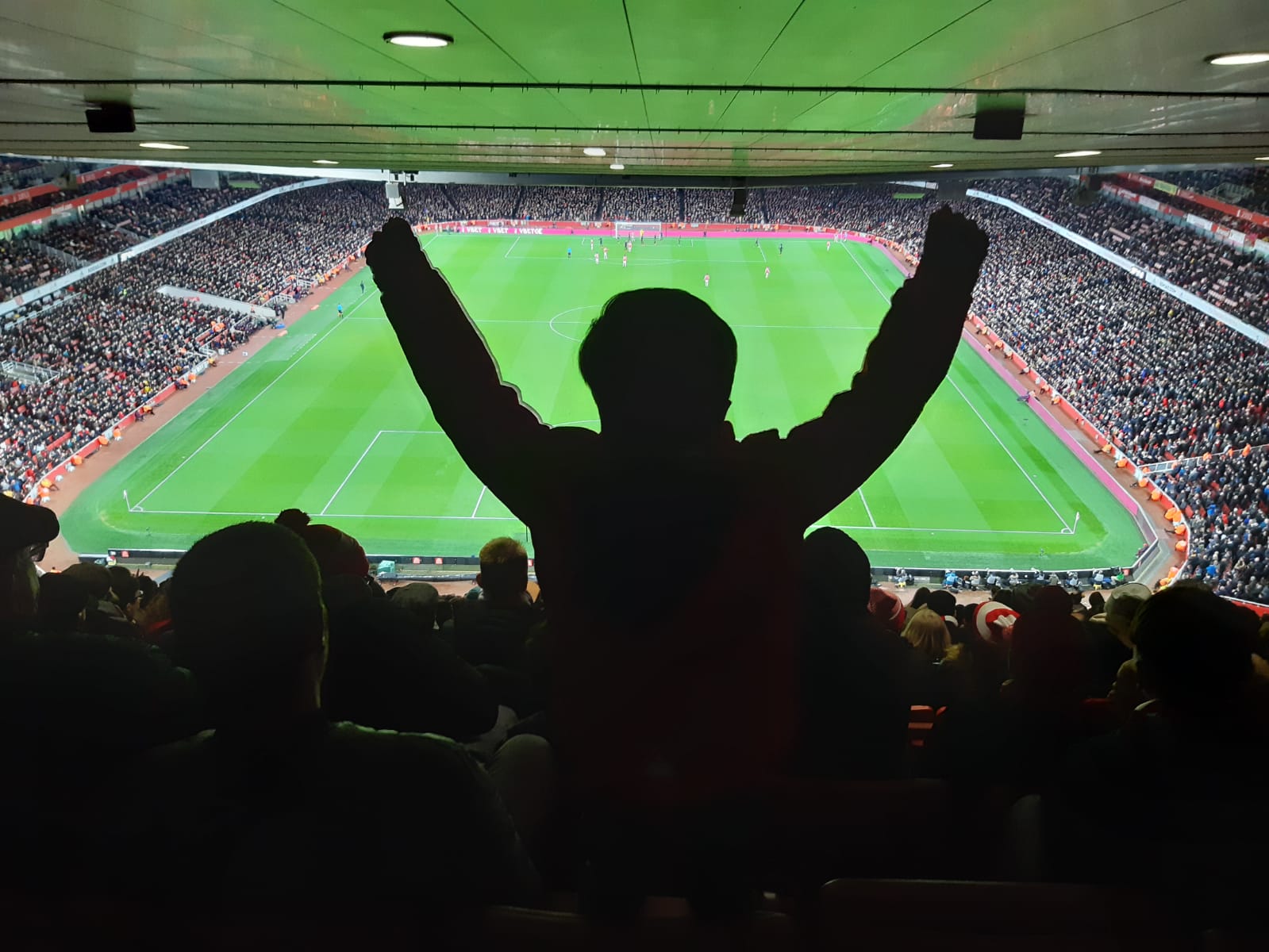 Are Arsenal on the way back?
Ok, so you will now appreciate that I am competitive, yep even in rock, paper, scissors, I want to win, that's just me and it's engrained deep within me, it is just who I am. Something else that is engrained is a sense of optimism, now it is often blind optimism and those rose tinted glasses eventually start sliding down my nose and in the end may even fall to the ground and get stamped on repeatedly by Spurs fans - you know who ye are @blanchy and @talesfrmthecrypt!!
It can't be helped though, I'm a hopeless optimist and I recently started watching the Prime television show on Arsenal called "All or Nothing" and I must say that I am really impressed with what I have seen behind the scenes from last year. There is an unmistakable unity and togetherness in that Arsenal squad of players, coaches and all the staff. they look like a group that are about to start a journey, and no @blanchy and tales, I don't mean a journey to failure! But, honestly there seems to be a certain cohesion, togetherness and belief within this group that makes me believe that they are pretty close to competing again. Do I think they will win the league this year? Let's not get ahead of ourselves! However, I certainly think that we have an excellent chance of playing Champions League football this year and we have some pretty straight forward fixtures coming up against Fulham and Villa at home, followed by a trip to Manchester to play old rivals Man. United who will be well and truely over their slump by then. If we can muster seven points from those three and get to 16 points after 6 games we will be in extremely good shape.
Our trouble last year was losing silly matches to the likes of Brentford, Palace, Brighton, Southampton and Spurs. I believe that if we can avoid trouble against these lesser teams, then we can compete, as I feel that we will put it up to City, Chelsea and Liverpool this year and will not be afraid of them.
A bit more steel
Let's not get carried away now, as we have only played three games so far, which is only 8% of the overall season, but points are points and at this juncture we are the only team with maximum points, so I believe we must keep this run going for as long as possible, as we have three very winnable fixtures coming up against Fulham, Villa and United and if we could win all three we would be at maximum points after 16% of the season, now that would make for a reassessment.
United have recently fallen into the trap of creating at revolving door at the top of Man United, which has seen David Moyes, Louis van Gaal, José Mourinho, Ole Gunnar Solskjær, Ralf Rangnick and Erik ten Hag all try to take the reigns from Alex Ferguson who retired in 2013. It looks likely too that Erik ten Hag will be following the others out the door if United don't turn things around quickly and upcoming games against Liverpool (H), Southampton (A), Leicester (A) and Arsenal (H) will ultimately decide his faith, were he to somehow lose them all, he would be 100% gone and United would be back to the drawing board once more. Arsenal on the other hand have only had Unai Emery and Mikel Arteta in the Arsenal dugout since Wenger and Arsenal parted ways in 2018 proving to the doubting masses that managers need to be given some time. Society in general has zero patience for anything anymore and instant gratification is the order of the day, so I say well done to Arsenal for sticking by Arteta. I believe that Arsenal's future is bright as a result.
He has been given time to impart his knowledge and outlook on the team, time to bring in his own players together with Edu and time to get rid of weak links and trouble makers like Aubameyang. It is looking more and more like Arteta's team every day and when you hear the players talking about his tactical knowledge and awareness being next level, you start to believe that 39 year old Arteta may be here for a long time and bring some much needed success back to the top team in North London, after all form is temporary, but class is permanent. For me, a key ingredient for Arsenal and their road to success is youth, and they have that in spades, just look at the age profile of Arsenal's top players.
Aaron Ramsdale - 24
Gabriel Magalhães - 24
William Saliba - 24
Kieran Tierney - 25
Oleksandr Zinchenko - 25
Bukayo Saka - 20
Martin Ødegaard - 23
Emile Smith Rowe - 22
Fábio Vieira - 20
Gabriel Martinelli - 21
Gabriel Jesus - 25
Eddie Nketiah - 23
The only regular starters in the Arsenal first eleven that are over 25 are Thomas Partey and Granit Xhaka, both of whom are 29, so hardly over the hill yet either. So it is very interesting indeed what Arteta is building and he has now setled on a starting eleven too, with the same eleven starting all three games so far this season and they now have an out and out goalscorer in Gabriel Jesus. So, mark my words, Arsenal are one to watch this season and if we can make sure to have Jesus available for at least 34 league games, I believe the Gunners will have their best season since the Wenger years.
Well regardless of this old man's rose tinted glasses being firmly on my head, I am hoping that this young Gunner has something to shout about this season and we at least finish ahead of Newcastle who my darling wife and youngest son both support, while our middle son is still hedging his bets saying he likes both Arsenal and Newcastle, he's too young to Understand that you can only have one team!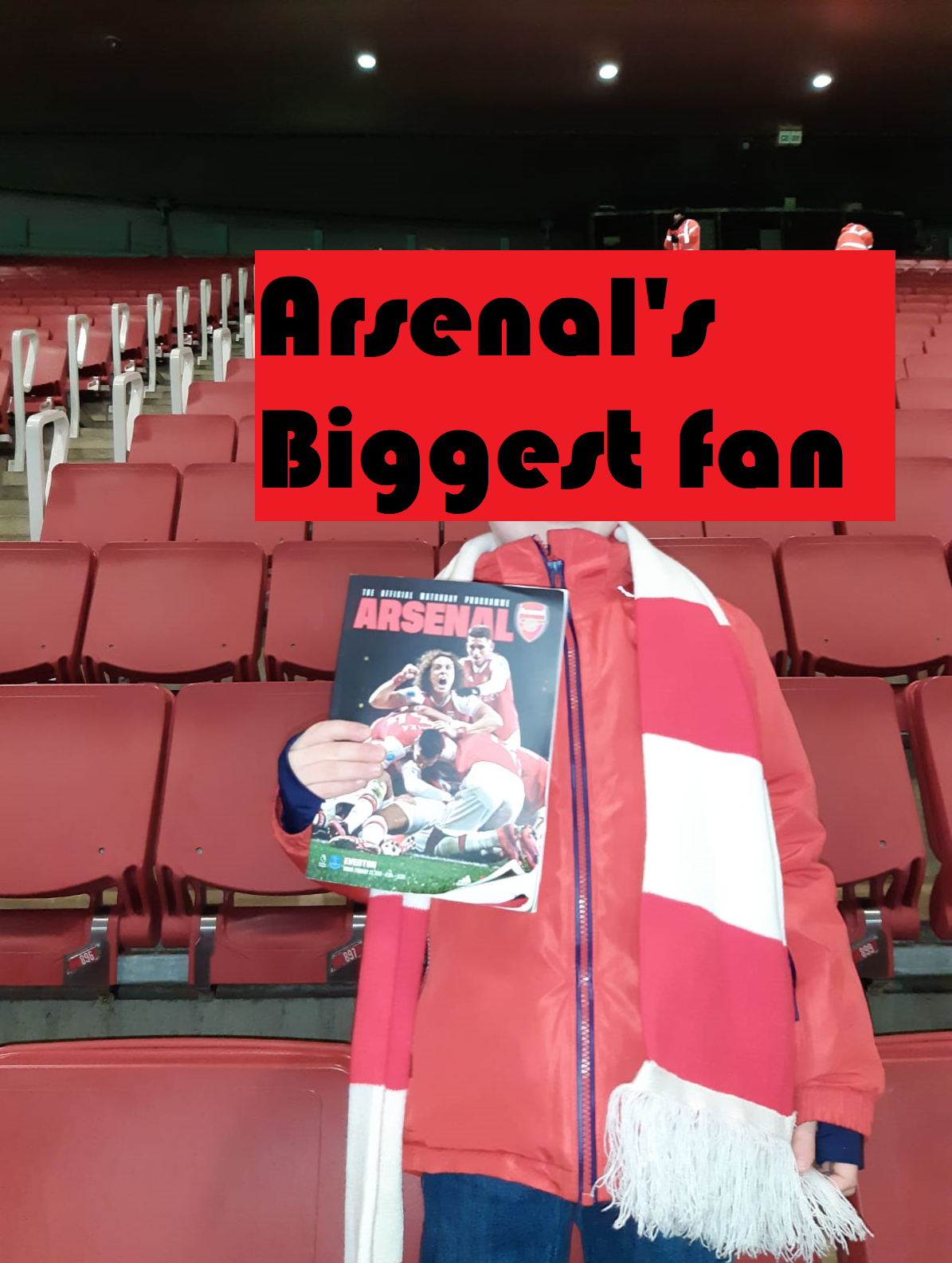 These are all original photos captured by me on my Samsung Smartphone
Thanks as always for stopping by everyone.
Peace Out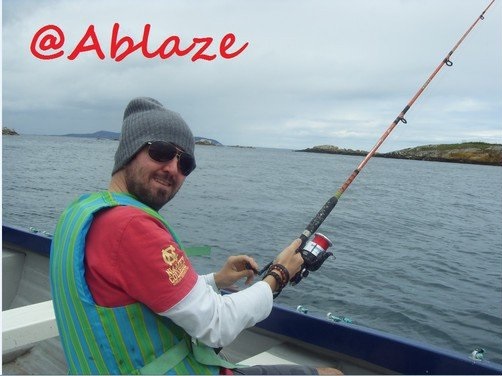 ---
---