Tyson Fury defeats Deontay Wilder in an all out boxing WAR (bonus unexpected rant as I wrote this)
I'm not like a hug boxing guy, but I do enjoy it. I've been an athlete throughout much of my life, and I've watched sports and MMA eagerly throughout my life. What I can say is that, this trilogy is special. Tyson Fury and Deontay Wilder are special fighters man. They are a magical matchup. They were meant to fight.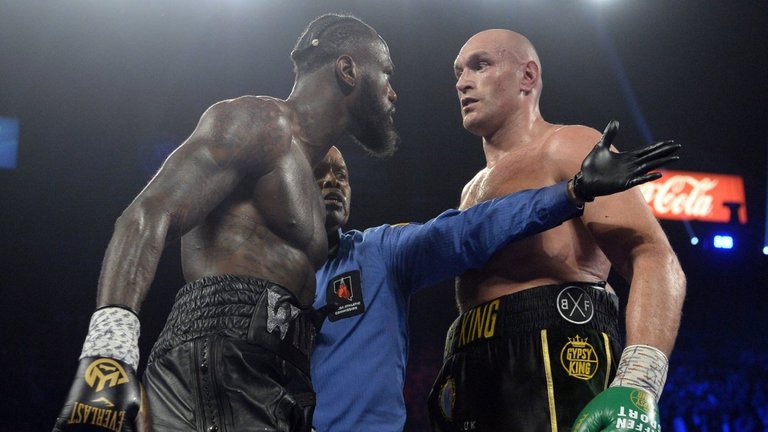 Src
This fight reminded me of an MMA match and it was just awesome. These dude were absolutely smashing each other.
They were stunning each other frequently, viciously. Knocking each other down. There was probably like five or six knockdowns between them? At one point Deontay knocked Tyson down twice in a row in the same round!
Tyson Fury and Deontay Wilder. Both pretty memorable, unique names. Anyway....
It feels like throughout the trilogy people kind of sort of expected Deontay to win. Deontay is faster, more athletic, has a more potent one punch knockout power, and he has a more leaner type of magazine cover build, at least compared to dad bod Tyson Fury. I don't mean to say Fury has like a terrible body though, the dude clearly packs a lot of muscle.
Tyson on the other hand, seems to be more of a warrior overall. His mental game and composure seems better than Deontay's. Tyson is the bigger and more skilled man also.
NEWSFLASH: SIZE MATTERS
Man, when I write about combat sports or even football, I am always talking about size.
I know there is a soft ass feminist soy boy beta bitch out there that wants to say that size does not matter, but I mean get over yourself bro.
Even in yesterday's UFC main event, the bigger girl in Marina Rodriguez defeated Mackenzie Dern.
Of course size does not ALWAYS MATTER. I am not stupid. But I believe on average in the grand scheme of combat sports, the bigger opponent wins more often. The fighter or perhaps player when it comes to physical, agressive/close contact/combat-like sports, that is bigger also has a higher chance of having a longer career in their said sport.
OF COURSE this theory mostly applies when there is an overall stalemate in other aspects of the sport. Like skill and speed etc.
When fighters are SO evenly matched the heavier and larger opponent has a better chance at victory.
Sorry science freaks I don't have data to back this one up, but I'm generalizing here ooooooo naughty.
But I mean look at Fury and Wilder. These dudes were neck and neck, but then oh wait, Fury is like 40 more pounds than Wilder....
I just had to get that off my chest. Smaller individuals can absolutely succeed in sports I am not saying that they can't. There are countless athletes that have achieved unbelievable success in all types of sports.
But I believe when smaller athletes succeed it is so much more marketable, and everyone loves an underdog story. So they praise the smaller successful athlete and sort of roll there eyes when a larger athlete succeeds because 'they were supposed to'.
This topic annoys me because people don't just praise a smaller athlete for succeeding in the big bad world of sports, but it's like as soon as one does, it's like they are the next great athlete of the generation.
When larger athletes succeed, it's just not impressive to these insecure fucks, honestly this shit annoys me man.
EQUALITY IN SPORTS YO.
Steph Curry is awesome. Lebron or Giannis wins though, was it really the same in sports MSM?
If Kyler Murray wins the Super Bowl, he will be instantly compared to the NFL GOATS I PROMISE YOU.
Small athletes entering proffesional leagues are so hyped up sometimes. An injury happens and every analyst under the sun debates the injury but rarely is the obvious brought up that the player is SMALL.
Tom Brady, other than his lack of sheer jaw-dropping athleticism, is a big dude. People still just hate on that man. (Incoming hE CheATEd BrO!!!!)
All great athletes of all shapes and sizes should be recognized.
There are a lot of big people that never became athletes, just because an athlete is bigger does not mean it's easy to become a pro, or a pro champion.
***If I didn't make it clear, this whole 'size' rant mostly pertains to like Combat sports. American Football, rugby. MMA, boxing. Those sort of sports.
I just feel like people straight up ignore size and pretends it doesn't matter. That's like completely retarded to me, and I think I'm so upset by it because this type of logic leaks into society in a number of surprising ways.....
---
Anyway one final thought about the victor, Tyson Fury is that I find him awesome and pretty relatable. He has dealt with mental problems and is unafraid to speak about his love of Jesus. Pretty awesome stuff.
I think the dude should retire. Unless he still wants some more money, in that case ya know, go for it dude lol.
What were your thoughts on this fight?
Tyson Fury is officially a GOAT. Good stuff!
Much respect to Deontay for giving it his all AND THEN SOME. He really fought admirably. He has an awesome style to watch and I hope as long as he is healthy and has the desire he continues to prosper in the sport!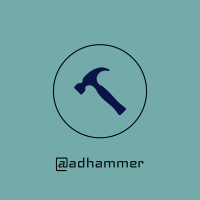 ---
---