Good morning to everyone . It is a fantastic match up between Ind vs Aus right now .
Australia scored 338 runs in the first innings thanks to Steve Smith . It will be interesting to see how Indians approach the batting . I still am inclined towards draw.
I will try to present the innings data through simple charts so that who didn't follow the match can understand it easily -
One more reason - Charts are better than Numbers .
Aussies - 1st innings - 338 runs .
Batting - 1st Innings - Aussies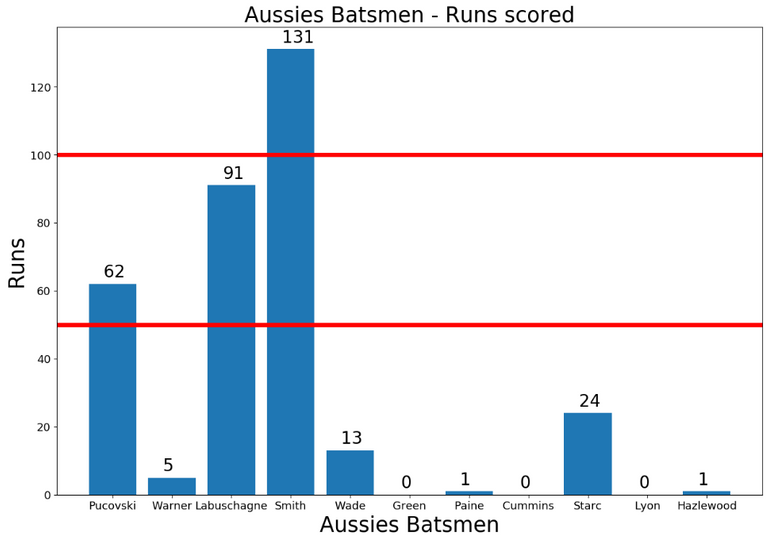 Well not many tall figures here but it was enough for Aussies .
3 Scored above 50 and 1 scored above 100 .
Smith is the highest scorer from Aussies side and 3 batsmen scored 0 .
Smith and Labuschagne
Both played really well and it was sad to see Labuschagne lose out the century by just 9 runs.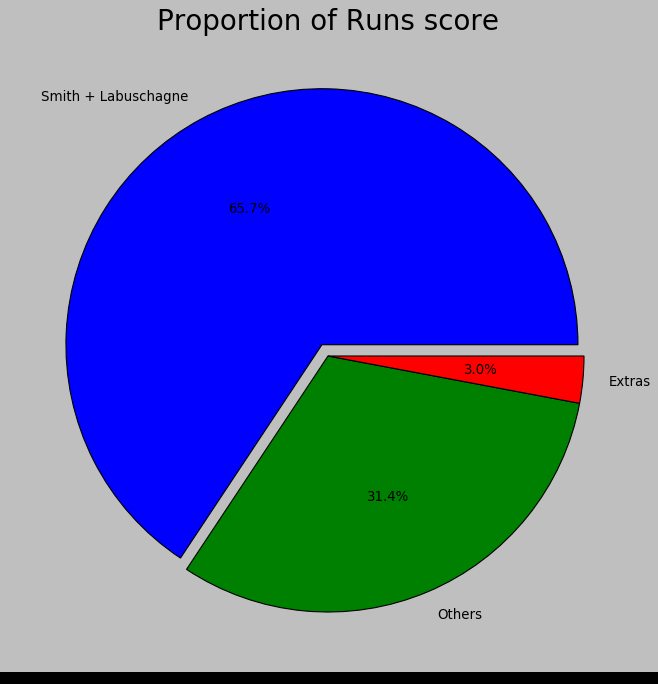 Man oh man , almost 66% of the runs have been scored just by both of them . I guess if I included Pucovski it would be well over 90% .
Wickets
Now lets focus on bowling side , Indian bowlers bowled well to be honest ( except Ashwin ) .
The best bowler till now according to me has to be Jadeja not only because he picked up the most wickets but also he played really well.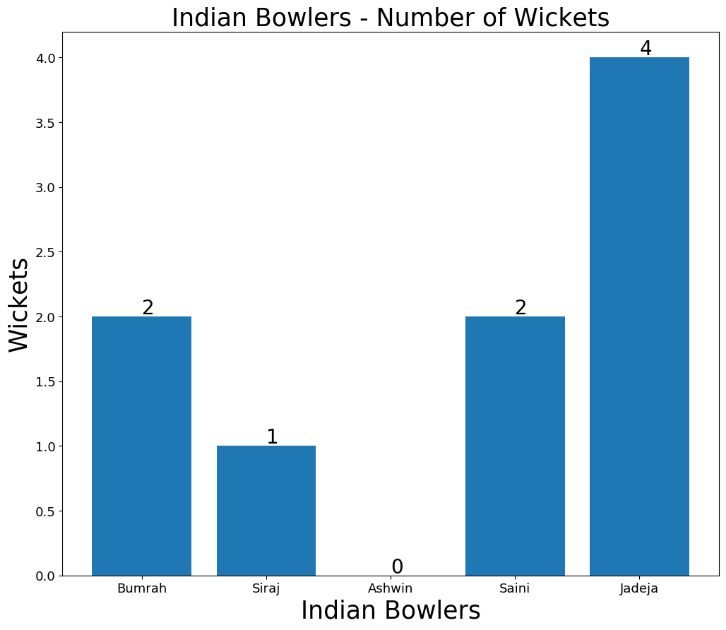 Except Ashwin all managed to take wickets . Bumrah played really well too .
That's it from me for now . Would you like to see more charts / data for future matches ? Let me know in the comments .
---
Regards,
MR