What a match !!!!
One of the finest test match endings we saw in recent days . Absolutely thrilling and mindblowing performance from the Indian team .
In this post , we shall see the data related to only 4th innings -
Indian batting performance
Runs scored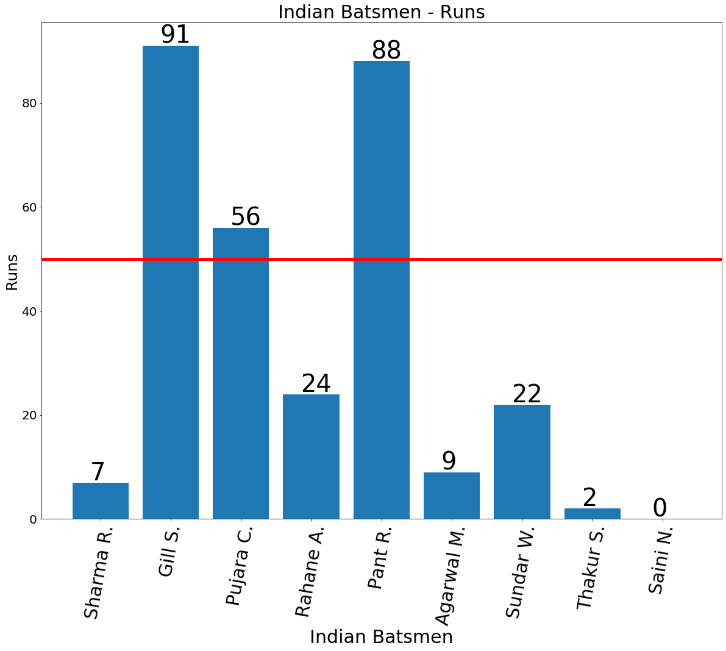 Opening was not so good for India as Rohit Sharma got out at just 7 runs but kudos to the young lad Shubman Gill who scored the highest from Indian side . It was unfortunate that he got out at 91, he deserved a century.
The below chart gives a good picture of how much balanced the batting team was. Less than 10 Runs takes major portion but still 10-50 + above 50 runs combined together made India cross the target .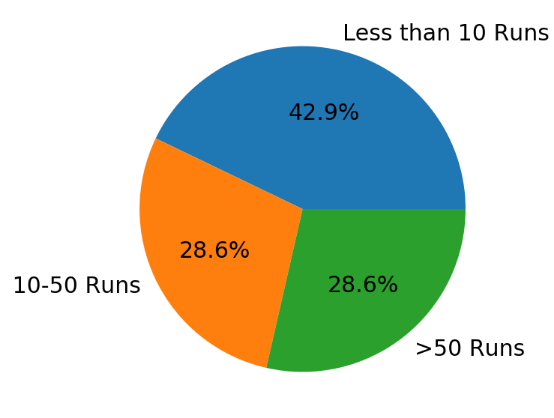 Since more than 300 runs was needed on the last day , it was possible only because some batsmen scored some quick runs ( in terms of Test cricket) , let's look at the strike rate to better appreciate it.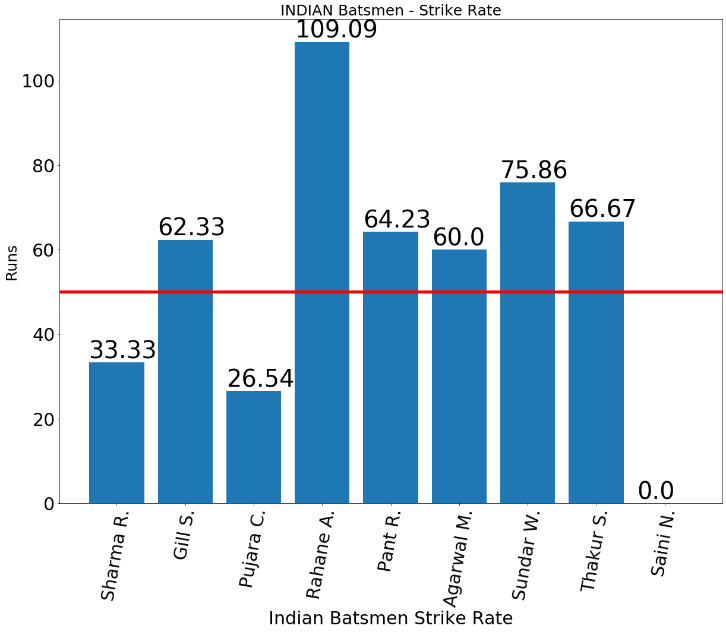 Well apart from Pujara and Rohit , all have strike rate above 50 which is good in Test cricket with Rahane having the highest but he scored less runs than others like Pant and Gill .
Aussies bowling performance
Wickets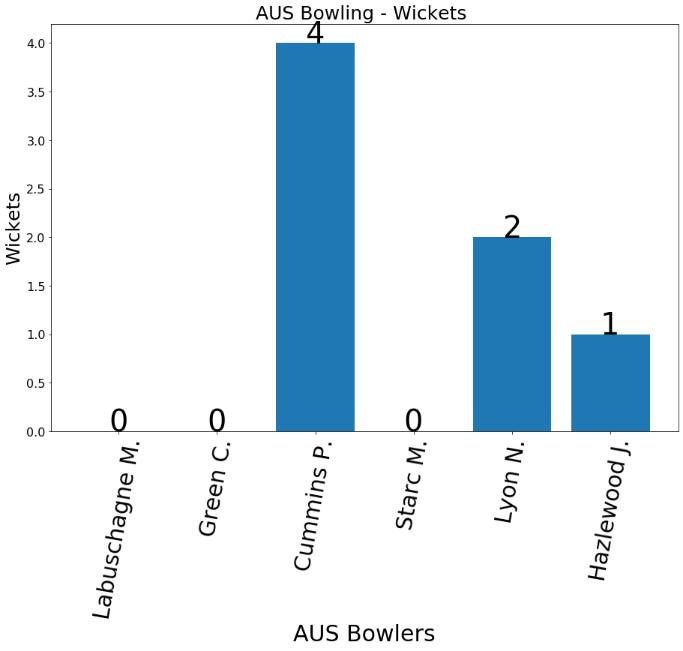 What an uneven performance by Aussies . Big names like Starc failed to pick up any wickets but the Number 1 bowler in test cricket performed well with 4 wickets to his name.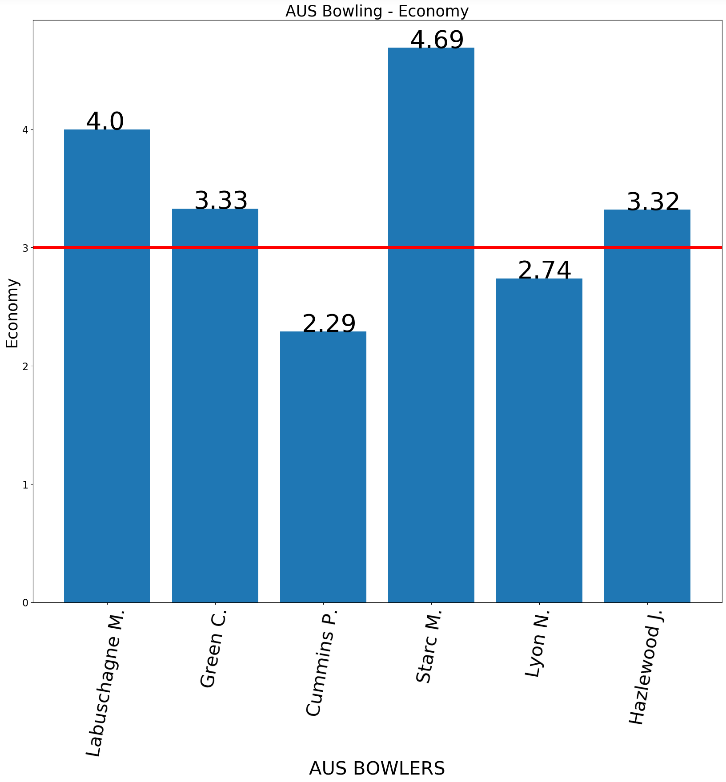 Since runs mattered a lot in the last day , if we look at the above chart we can see that 4 out of 6 bowlers have economy of more than 3 runs per over which costed Aussies . Starc gave away most runs per over from Aussies side and here too Cummins performed the best .
---
Overall it was a great match and great series . Hats off to Siraj , Sundar , Thakur and Pant for being so brave ( since they are inexperienced ) and defeating the Aussies .
---
All the charts have been generated by me and data has been gathered from various sites.
Regards,

MR.