What a match ! After a long time , watched a real interesting test match and kudos to Indian team for holding their nerves till the end .
Result - DRAW .
Although it could have been India's day if Vihari wasn't injured , anyway let's take a look at 2nd innings data .
2nd Innings - AUSTRALIA BATTING
Australia Batting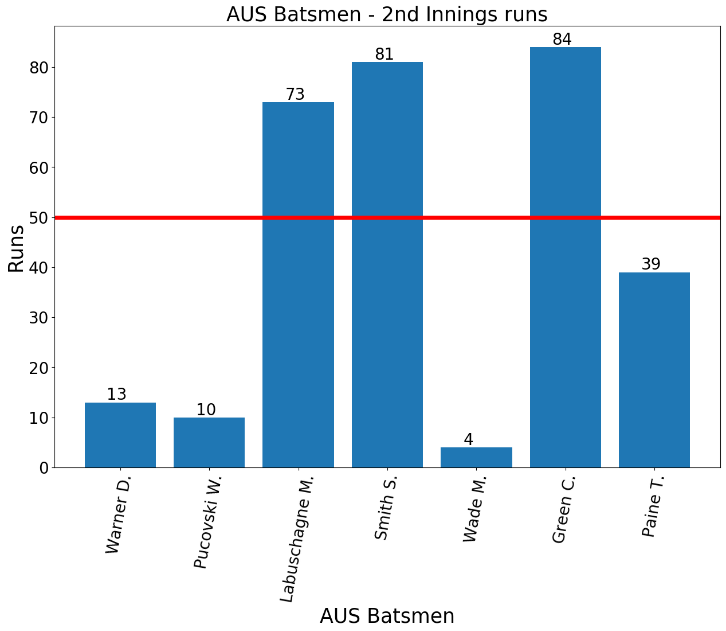 Well not a fully balanced team effort but I think they will take it as 3 players scored well above 70 . If you look at pie chart of this below , we can see that >50 and 10-50 runs is equal.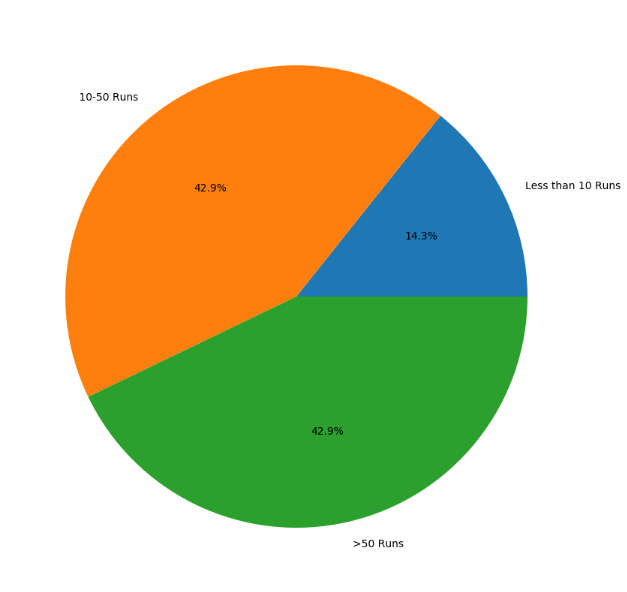 India Bowling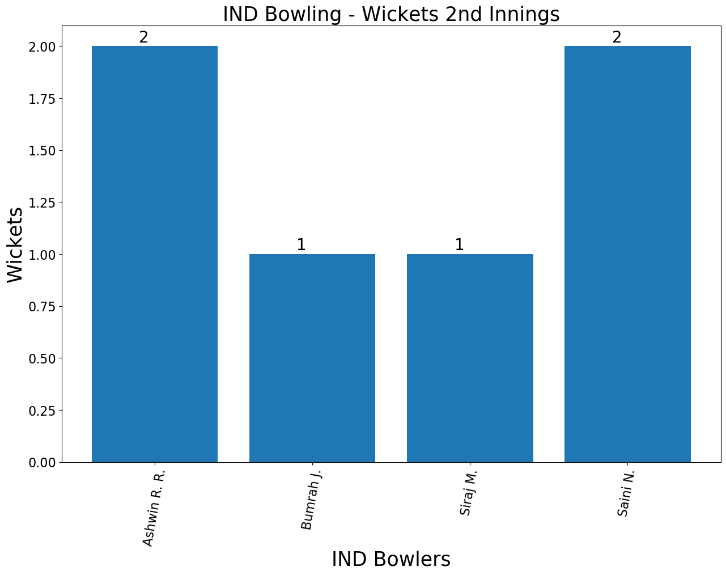 Not a bad state here but still Jadeja should have been there to compensate for other not taking much wickets.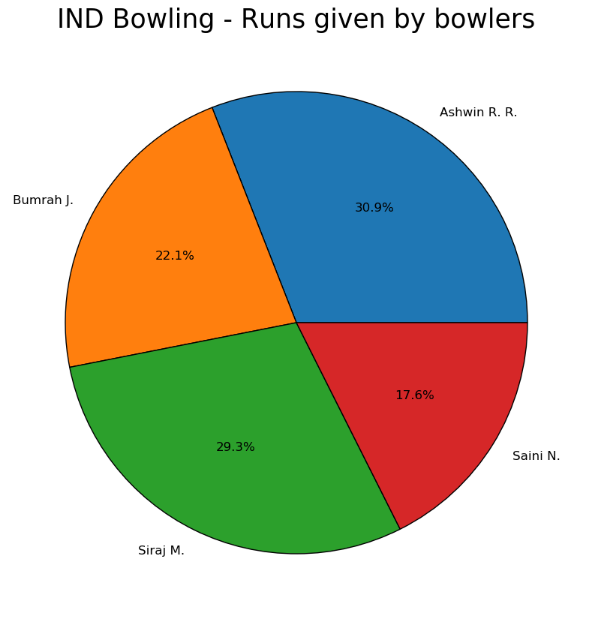 All have almost equally given runs here but I felt like Ashwin gave more but well let's take a look at economy to get a better picture.
Well this is a bad bowling performance to be honest , all the main bowlers have economy of more than 3.2 which isn't acceptable in Test match.
2nd Innings - INDIA BATTING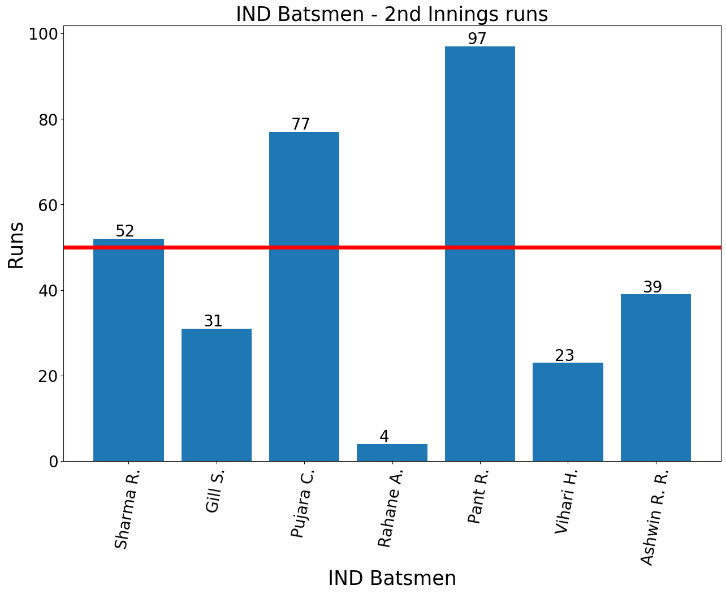 Only Rahane scored less than 10 , disappointing performance from the captain .
Although Vihari hasn't scored a lot of runs he was key to the DRAW . What an innings by him and Pant as well as Ashwin . Great performance by them .
AUS bowling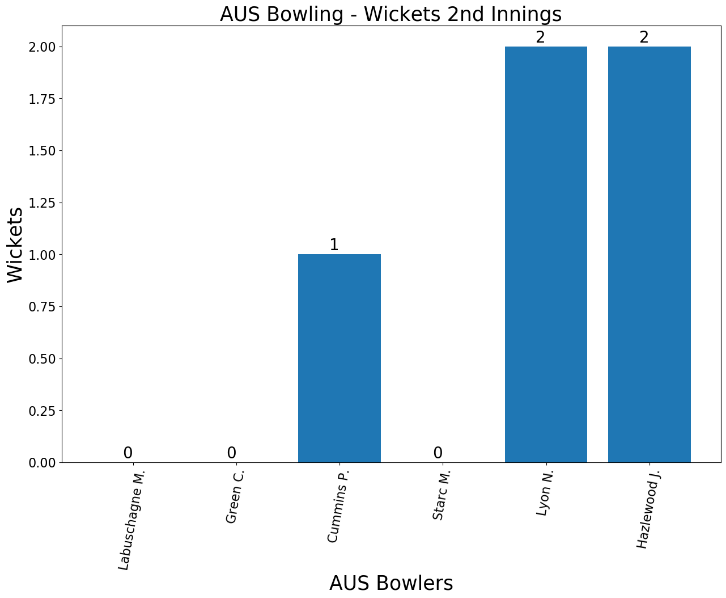 By looking at the chart you can say that Starc didn't play well but the thing is he was unlucky today . Even Lyon was unlucky to be honest .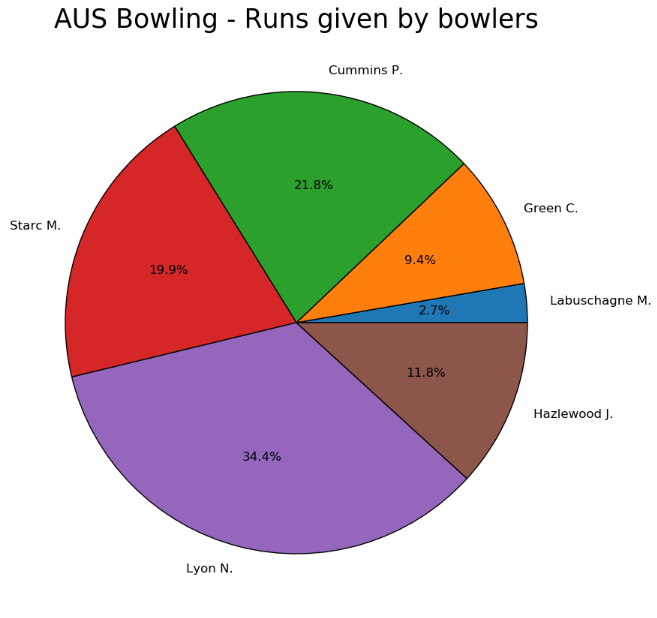 Well this chart doesn't matter much because well runs at the end didn't matter as much as dot balls and wickets.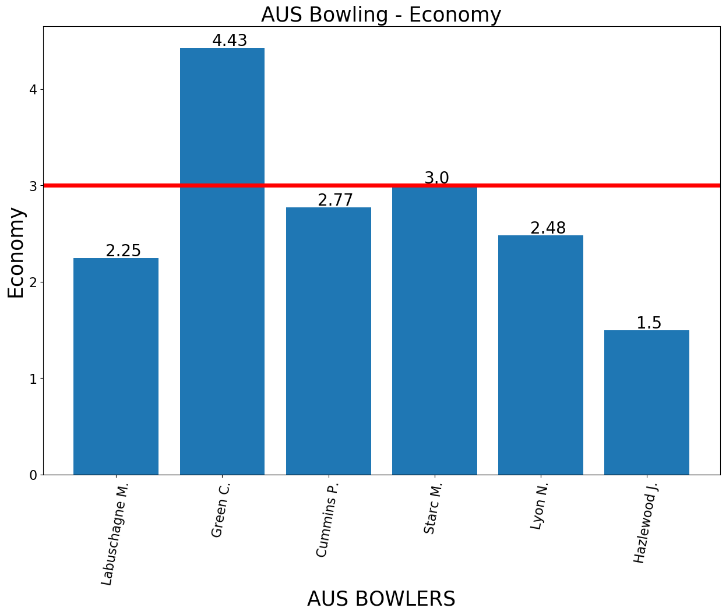 Green didn't bowl as much as others so his economy is obviously high . Hazelwood performed really well and took some key wickets . Lyon and Cummins come next in economy .
Overall Analysis
If Vihari wasn't injured then maybe India would have gone for WIN instead of DRAW then maybe it was 50-50 because it would have involved risk for Indian batsmen .
Since this ended as draw , the last match will be more interesting to see . It will decide who will have the laugh in the whole IND vs AUS series .
---
Regards,
MR.