EN
If you don't know which side of your brain you are using; There are tests on this topic on the internet, you can learn by solving them. We will provide solutions to improve the right and left sides of our brain in this regard.
What should we do to improve the left part of our brain? Here are the answers:
Write and read. Writing on any topic improves the left side of our brain, especially scientific writing. Open a blog where you will share your information, use Twitter actively. Or write poetry. Read a book, read the newspaper or do research on the internet.
Play with letters and numbers. Solve puzzles. Solve math problems. Memorize important phones. Memorize the license plate codes of our provinces. For example; Change the passwords of your online accounts. Create and memorize different passwords for each of your accounts.
What should we do to improve the right side of our brain? Here are the answers:
Listen to music. Take your time for music. Focus on the instruments used, not the words of the parts. Immerse yourself in the rhythm of the music.
Make a picture. If you are someone who uses the left part of your brain more; you probably don't like painting. Start by drawing stickman.
And the result; "working iron glows." use your brain. Do not let life flow. Make things complicated. Go to work / school in a different way, organize your room. Turn off the TV / computer / phone; open the book or go out. Remember, as the body works and develops, the brain will work and develop.
Note: This content was created between 2010-2015. I'm moving my archive here.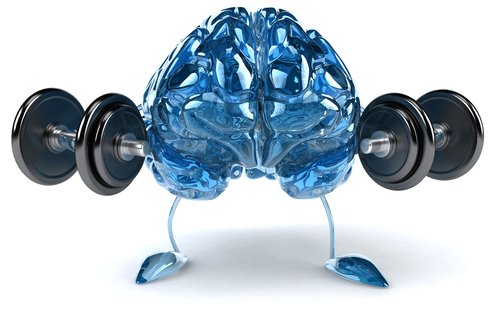 TR
Beyninizin hangi tarafını kullandığınızı bilmiyorsanız; internette bu konuyla ilgili testler var, onları çözerek öğrenebilirsiniz. Bu konuda beynimizin sağ ve sol tarafını geliştirmek için çözümler sunacağız.

Beynimizin sol kısmını geliştirmek için neler yapmalıyız? İşte cevaplar:
1. Yazın ve okuyun. Herhangi bir konuda yazı yazmak beynimizin sol kısmını geliştiriyor, özellikle bilimsel yazılar. Bilgilerinizi paylaşacağınız bir blog açın, Twitter'i aktif olarak kullanın. Ya da  şiir yazın. Kitap okuyun, gazete okuyun veya internette araştırma  yapın.
2. Harflerle ve rakamlarla oynayın. Bulmaca çözün. Matematik problemleri çözün. Önemli telefonları ezberleyin. İllerimizin plaka kodlarını ezberleyin. Örneğin; internetteki hesaplarınızın şifrelerini değiştirin. Her bir hesabınız için farklı şifreler oluşturun ve şifrelerinizi ezberleyin.

Beynimizin sağ tarafını geliştirmek için neler yapmalıyız? İşte cevaplar:
1. Müzik dinleyin. Müziğe zaman ayırın. Parçaların sözlerine değil kullanılan enstrümanlara odaklanın. Kendinizi müziğin ritmine bırakın.
2. Resim yapın. Beyninizin sol kısmını daha fazla kullanan biriyseniz; büyük ihtimalle resim yapmayı sevmiyorsunuz. Çöp adam çizerek işe başlayın.

Ve sonuç; "işleyen demir ışıldar." beyninizi kullanın. Hayatı akışına bırakmayın. İşleri karmaşıklaştırın. işe/okula farklı bir yoldan gidin, odanızı düzenleyin. Televizyonu/bilgisayarı/telefonu kapatın; kitabı açın ya da dışarı çıkın. Unutmayın, vücut çalışıp geliştikçe beyin de çalışıp gelişecektir.
Not: Bu içerik 2010-2015 tarihleri arasında oluşturuldu. Arşivimi buraya taşıyorum.
Görsel: kaynak