FC Barcelona just defeated by Atletico Madrid last week. A goal scored by Yannick Carrasco at 43'+3' of the fist half made Lionel Messi got unhappy.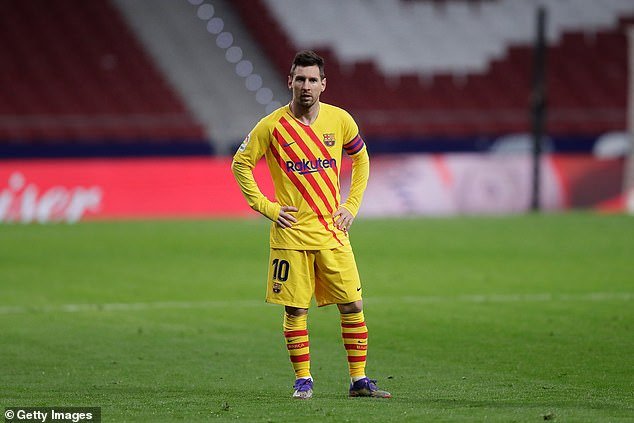 .
Ter Stegen made a big mistake before Carrasco scored his fantastic goal. Now I understand why Messi is unhappy and he can not do anything alone. His teammates worked hard but they don't understand how to make Messi find himself in the field.
The Argentines must leave his beloved club next season. There are so many fans of the Catalans will be broken hearted because of it. If Messi leave Barca, the club do not know what to do. It is very hard to find a player like Messi. He is fantastic during 12 years in Barca and many people say Messi is the legend of the club.
Definitely true if I say now, Messi is unhappy at all in Barcelona.