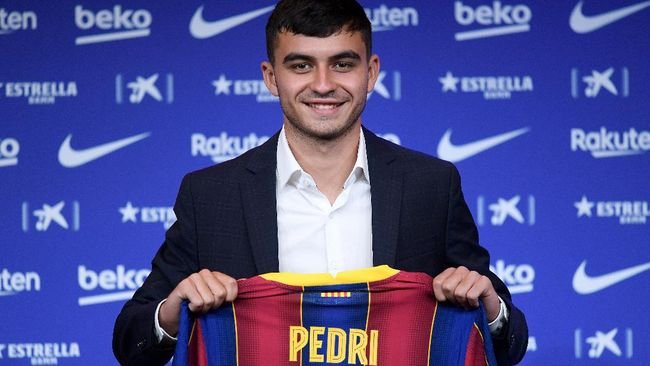 .
Pedro Gonzalez Lopez or well-known with Pedri is a 18 years old Attacking Mid-Fielder of FC Barcelona and now he became one of a key player of Catalans. Las Palmas is not La Masia. It is correct! But FC Barcelona did a right thing by signing Pedri to the main squad of them last season.
Now Pedri worked very well in the field with Lionel Messi. He knew the way of Messi. There have been so many football lovers said that Pedri can be the next Lionel Messi in the future. His vission is really really amazing and making me remember to two former great Mid-Fielder of Barca, Xavi Hernandez and Andreas Iniesta. Barca needs a player like Pedri now. And, you know that Lionel Messi also needs a player like Pedri to stay at Camp Nou for the next season.
Pedri can be a guarantee for Messi to renewal his contract with FC Barcelona. And He will be the most valuable player in Camp Nou.