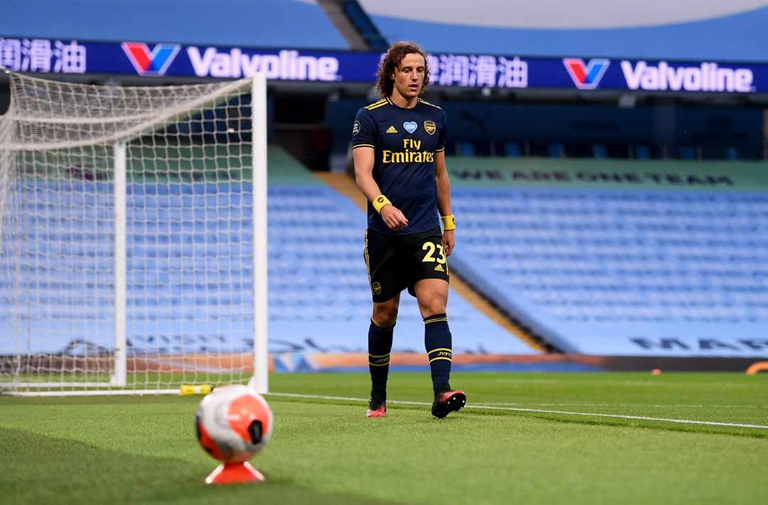 Well, that didn't go well, and as much as I missed seeing the boys take to the field all these months, I'm already sick of it. David Luiz was horrible and I hope I never have to suffer the agony of watching him play for us again but the truth is that this awful performance transcends his rubbish input.
I mean, it is hard not to put the entire blame on the Brazillian defender on the day but damn, everything else also sucked. I half hoped that we'd take advantage of the lack of fitness and have a more even contest but that wasn't the case. We offered absolutely nothing going forward and the scoreline flattered our shitty performance.
I can't even be mad because I half expected this beating, I just wish it came before the break because this is a horrible way to resume football. I can't wrap my head around the team choice though, and as much as there's not much to analyse in our performance, I feel like we would have done better with different players on the pitch.
The entire midfield was all over the place, and I can't remember a time in the match where we were able to string three passes together. We were second best at everything in the game and while watching, I couldn't help but wonder if our players thought they were still on holiday.
We got hit pretty bad with injuries to Xhaka and Mari, coupled with the red card to David Luiz, we're already staring down a defensive crisis, so I guess we could say that it's business as usual.
All I can say is that David Luiz performance today makes me sick to my stomach and he has proven to be unreliable on numerous occasion. I hope his contract doesn't get renewed and this match is the last game he ever plays for Arsenal. Oh look at me fuming already, that's how the game gets to me, gotta calm down. Until we meet again, up the Arsenal.