The lineup had a sweet and sour feeling about it. On one hand, I was happy that we had depth in quality, based on the fact that we can rest Auba, Saka and still look strong. On the other hand, I'd have preferred if both of them featured but it is understandable since the Europa League is now our main focus.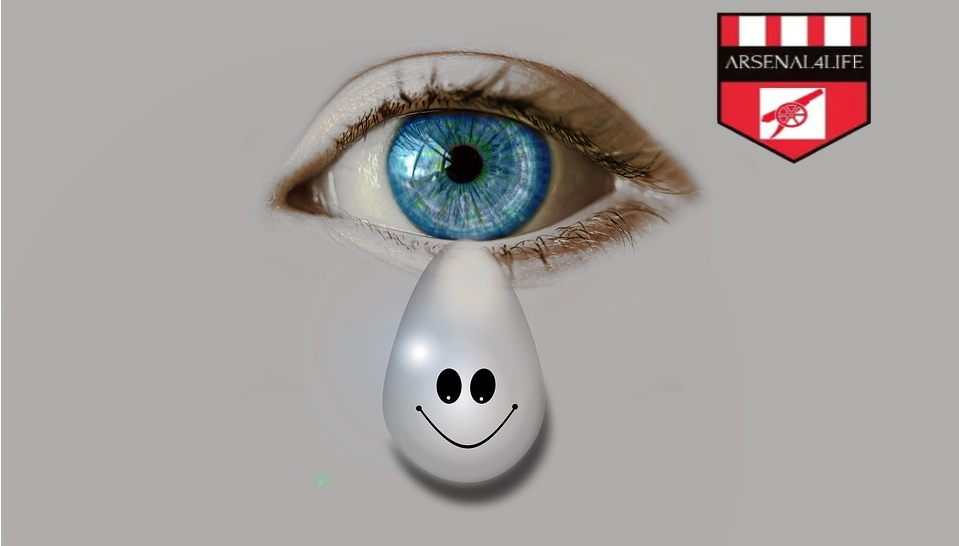 In an eventful first half, where we got pegged back due to some carefree defending, we found ourself ahead with two quick fire goals.
The first goal of the match came from Youri Tielmans unchecked drive into our box. He got the ball due to a bit of confusion between Xhaka and Tierney. However, we have to question why he got so much space to run into and why Elneny, whom I think is an extremely limited, didn't provide any cover.
After going behind, we had some shaky moments but nothing too detrimental. Leicester were reduced to some long range, hopeless shots. On the other hand, we dominated possession and created a couple of half chances.
It is very convenient that the two goals came from Pepe's end of the pitch. The Ivorian winger was in brilliant form and caused problems for Leicester Left Back, Thomas.
Denied and Approved by VAR
Our first opportunity could have come from a penalty that got ruled out to be a freekick. To be completely honest, that wasn't even a foul on Pepe and nothing came out of it.
Then a couple minutes later, Pepe got fouled again by the constantly troubled Thomas and from that setpiece, Willian's cross from a clearly rehearsed setpiece found the net through a header from David Luiz.
After getting the equaliser, we continued controlling possession until Pepe's influence led to a penalty. When his shot obviously struck Ndidi's outstretched arm in real time, the referee didn't see it and so we had to continue play until the ball went out.
After going out of play, VAR reviewed the situation and awarded a penalty that Lacazette expertly tucked in. Not going to lie, I know Laca isexceptional at penalties but it was still a bit nervy for me. Goal got in and we got the lead.
Second Half
We started the second half strongly and just five minutes into it, we got the third, through Nicolas Pepe. It was a well deserved goal from the Ivorian winger who constantly caused problems for Leicester down the left hand side.
However, something else that was weird and had me eating my words after I saw the team sheet, was that Willian actually provided two assists. I've been very critical of the winger but today he provided the goodsand looked impressive.
Generally speaking, we looked comfortable on the ball and moved it around nicely. Our composed buildup morphed into a counterattacking flow beyond the third goal. With the opposition trailing by two goals, they had no choice but to come out and this gave us numerous chances to pick them off but we couldn't get the fourth goal.
Our defending was also quite astute, with both Mari and Luiz putting in a decent shift. Our oppsosition was restricted to mostly hopeful balls and long range efforts that barely troubled the goalkeeper. Another aspect of this match was the fact that we prevented Jamie Vardy from getting his complimentary goal against us. That's a win in my books.
At the end of the day, we left the King Power Stadium with the three points, in a very comfortable showing from the boys. We matched Leicester in their own turf and didn't look like the underdogs that punters tipped us of to be.
The victory also brings 3 points closer to the European spots. We're now 6 points close to Chelsea in 5th, who play Manchester United and 3 points away from Liverpool in 6th. We're also momentarily ahead of Spurs who face Burnley. Hopefully Spurs lose and increase the chances of St. Totteringham day.
It is quite remarkable that in this horrible season we find ourselves so close to European position and we're also capable of rotating our squad to squeeze out these sort of victories.
Unlike the usual Arsenal that suffers from the February blues, we're getting our important players back in the squad. We've not had great performances in attacking sense but I can see some progress in the team, generally speaking.
For one, we're no longer pushovers by teams at the top end of the table and have not conceded too many goals. We still have the usual brain farts in our arsenal but they've been few and far.
I think Arteta still has a long way to go in terms of improving the team but we're headed in the right direction. If we get European football this season, that will be a huge success, since we could attract better players. However, this team still needs a few seasons to gel.
Our next game is away to Burnely and it is yet another must win game, in a series of important matches. We don't have any margin for error anymore, so we have to dig in and provide similar performances like we did today. I'm glad the team proved me wrong and my worries were laid to rest after seeing the lineup. Now, it is all about the next game and we want another victory. Until we meet again, up the Arsenal.