After the Scrappy game against Brighton, I must admit that a part of me was apprehensive coming into this fixture, but we put in a very impressive display that surpassed my expectations, to say the least.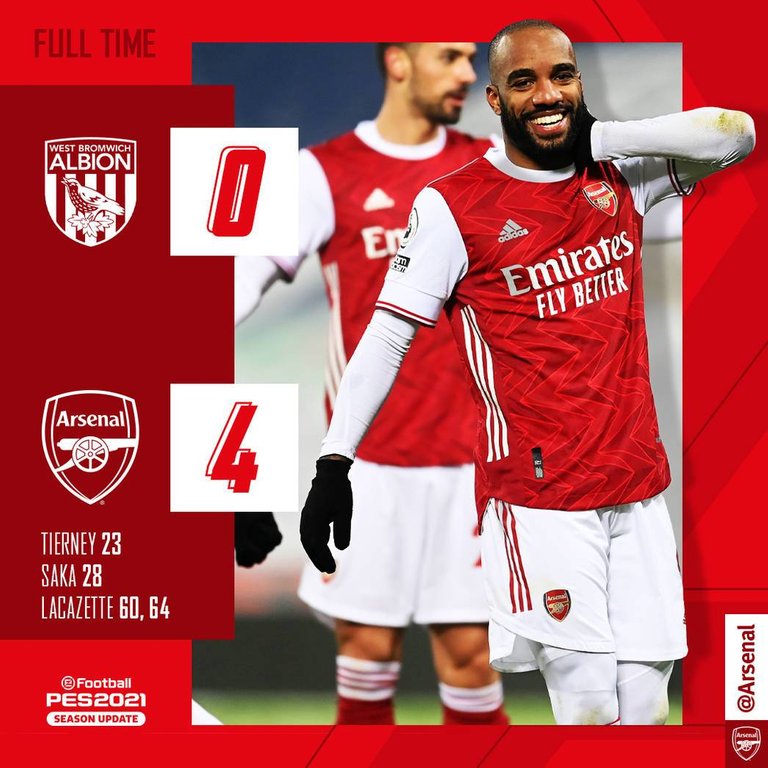 source
It has been a very difficult season for us that's so bad that we're sitting 11th with 23 points after 17 games. However, today, we put 4 goals past WBA in what is probably the best game of football we have ever played under Arteta.
For once this season, I finally saw a team playing with understanding, purpose, drive and a lot more movement. I think what stood out for me was how Laca linked up perfectly with the midfielders, particularly Saka and ESR to devastating effect.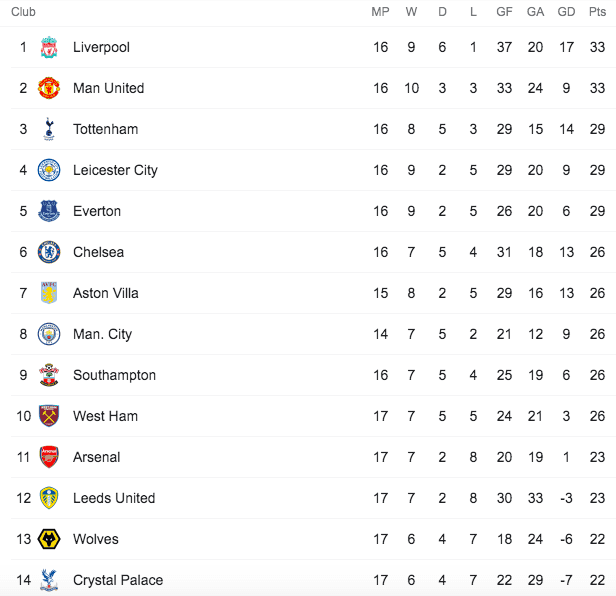 The first goal which will undoubtedly be a contender for goal of the season came from Tierney. The left-back played like he was a man possessed by the spirit of football and he was a constant threat further forward. His performance earned him a goal, and assist for the last goal of the game.
It was West Brom, and they have been quite terrible this season but don't forget that they're the same team that held Chelsea, Liverpool and Manchester City to draws, so they can be dangerous. However, their thorns were neutralised today and were put to the sword by a brilliant Arsenal performance.
In terms of the team moral, you can see am obvious improvement in the players' movement and forward thrust. We look hungrier than we've ever been this season, pressed better and created many chances.
Pivotal to that creativity, we have the young sensation in Emile Smithe Rowe dictating play in the hole. The young midfielder was once again instrumental, along with Bukayo Saka in this game.
The British attacking midfielder playing behind Laca often took up dangerous positions in support of the striker and combined devastatingly with Laca and Saka in a quick move that created the second goal of the game.
Other than attack, we also defended quite well and restricted our opponent to hopeful shots from long-range and a few scraps. There were barely any nervy moments throughout the match.
I'm usually hard on Holding and Elneny because of their respective limitations but in this game that I'm glad Elneny didn't start, Holding was quite brilliant. He was busy snuffing out dangerous balls while Mari, who is more of a positional defender did the Mertasacker type stuff in cutting out passing lines and intercepting.
It was one of those days where everything seems to go in our favour. It was one of those games where we controlled proceedings for long period and wanted to score every time we forayed forward. We moved to 11th position and finally have a positive goal difference. Hopefully, we can draw from this positive energy and keep moving in the right direction. Until we meet again, up the Arsenal.