Hello, sportslover from all over the world. Take my cordial greetings.I want to convey my fellow feelings to you for the emotional turn arounds of games & sports. I wish, you all could be safe & sportive these days.

Image
Guys, wonderful news for all of you. You might have known earlier that Messi, after winning in the legendary competition of the South American Football supremacy, Messi looks forward to cling to the olden club of his spanish classics, a well heritaged club, Barcelona.
Its a new piece of news for the soccer lover both who want Messi to retain his career in Barca for the rest of his playtime, another group of fans, who want to see a record amount of transfer fees be transacted in the football exchange Market.
Its dramatic to say that, the first one of the group, who was willing to see Messi play for Barca again, has won finally. Now, sports media from all around the globe stated that, he will leave Barca, rather extended his contract with the team upto 5 years.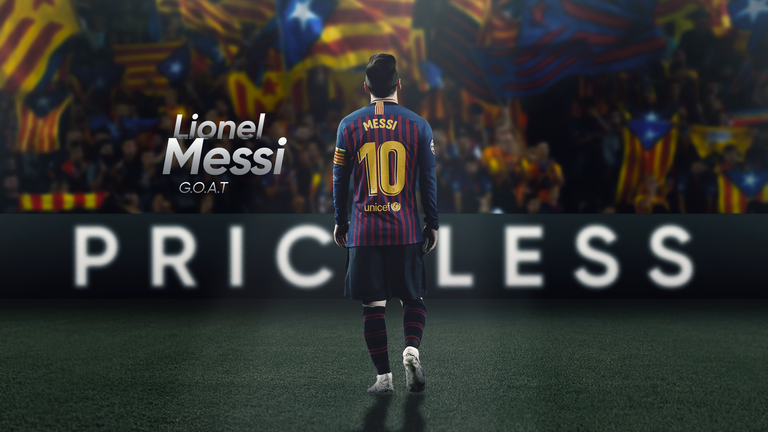 Image
Its been a week or so, Messi's Argentina has won the Copa America with a glorious record. All those disputes that was a part of Messi's career are now being replaced by praise & acknowledgment.
I saw with my eyes, football fans & soccer analysts, journalists who cover football had come up with a mixed review about the greatness of Messi.
"Messi doesnt play well for national team with respect to the club performance "
"Messi has to win a cup in blue white jersey to be enlisted in the greats of football "...Etc..Etc..
Lots of dispute & criticism has been made in the recent past, but he smashed all of the ill talks that the cynics told about him. Its a great achievement for him, surely.
Now, after the final winning, Messi had restored the trust of his fans & spectators. Of course, he is also happy to win the first international title. His job is done now at the moment. Getting to a long vacation before starting something new all over again.
About a year ago, we have heard that, he is gonna sign off from Barca. He had a rough relationship with the FCB President. That took him to leave his favourite club. Messi was quite sure that, he is permanently going to change his club, initially. A few European club was ready to sign him in with the record number of transfer fees. But things started to melt later on when contract signing complexity raised instantly at the last moment.
Here, few days ago, Messi signed in, making it an official statement that he would take 50% of his salary, and will be in Barca side for the next five years or so. Its an interesting thing to watch that, he has been playing for more than a decade and a half for this club.
Through his career, Barca was crowned as a best team all around the globe, achieved so many trophies, double & treble, club championship, personal achievement and many more.
This gifted player contributed more to uplift the reputation to a large extent.
In some cases, Barca failed to support Messi in so many occasions. But, Messi with a big heart came forward to meet the critical times of this club.
Whats your opinion about it?
Do you agree with that?