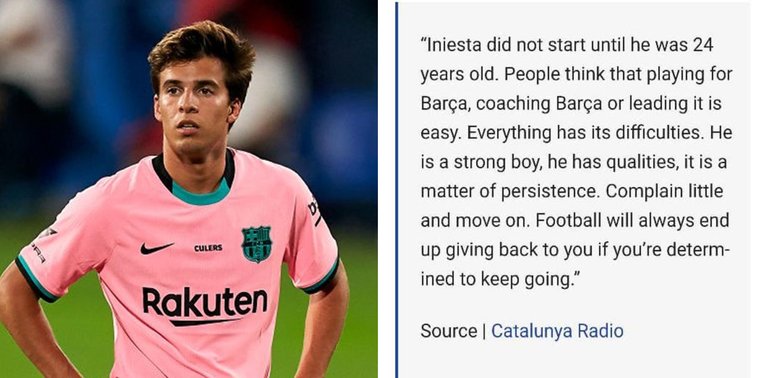 These are the words of Pep Guardiola (Manchester city coach) to Riqui Puig (Barcelona Midfielder)
"Iniesta did not start until he was 24 years old. People think playing for Barca or leading it is easy. Everything has difficulties. He is a strong boy, he has qualities, it is a matter of persistence. Complain little and move on. Football will always end up giving back to you if you're determined to keep going".
Source: Catalunya Radio.
The Manchester city coach said, it is a matter of persistence.
In getting to your desired goal in life, persistence is a main key. it means continuity when a difficult task appear on your road to success.
You can also say persistence means not giving up.
My words of advice to you all is that -Be Determined on your goal, You can achieve the impossibility.