The Footballers of Argentina for Olympic 2020 in Tokyo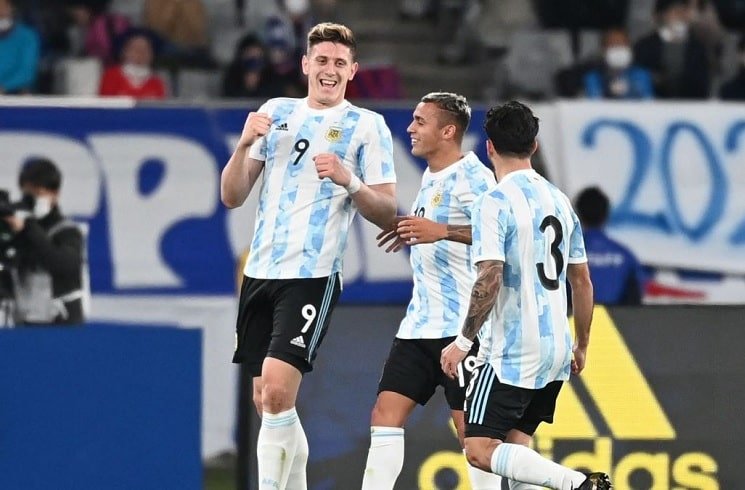 .
On this occasion I would like to share about the names of the Argentine national football team players who will play in the 2020 Tokyo Olympics. Most of them are U-20 World Cup dropouts in 2019. This is the 32nd edition of the Olympics which Argentina participated in. football branch.
Adolfo Gaich is one of the alumni of the U-20 World Cup. He is a player who plays as a striker at the club Benevento. This 22-year-old youngster wants to prove his sharpness at the Tokyo Olympics. Gaich is the top scorer for Argentina at the 2019 U-20 World Cup by scoring three goals. At that time Argentina could not advance to the quarter-finals after being defeated by Mali 4-5 (2-2) on penalties.
Although Gaich's performances are not so easy to believe with the club, his quality at an age level is undeniable. This is what makes Fernando Batista, coach of Argentina, the spearhead with Pedro de la Vega and Ezequiel Ponce.
For the Argentine midfield, there are Alexis Mac Allister and Carlos Valenzuela. Both are listed as players with the highest number of goals, behind Gaich, for the U-23 age level and both have dropped out of Argentina U-16.
Unlike a star-less front and midfield, Argentina's defense is more promising. This is because the players called by Batista are more experienced or have better minutes with the club in the 2020/2021 season.
Some of them are Nuhuen Perez who was loaned by Atletico Madrid to Granada and Facundo Medina who featured with Lens. Last season Perez played 16 games. Although minimal, his acceleration on the right side troubles the opponent.
The last one to keep goal will most likely go to Jeremias Ledesma who plays in Spain with Cadiz. He is the only player over the age of 24 when appearing at the 2020 Tokyo Olympics in the Argentina squad.
List of Argentine National Team Players at the 2020 Tokyo Olympics
Goalkeeper : Jeremias Ledesma, Lautaro Morales, Joaquin BLazquez.
Back : Nehuen Perez, Claudio Bravo, Henan de la Fuente, Leonel Mosevich, Marcelo Herrera, Facundo Medina, Francisco Ortega.
Middle : Fausto Vera, Agsutin Urzi, Santiago Colombatto, Alexis Mac Allister, Ezequiel Barco, Martin Payero, Timas Belmonte, Thiago Almada, Carlos Valenquela.
Forwards : Adolfo Gaich, Pedro de la Vega, Ezequiel Ponce.
---
---