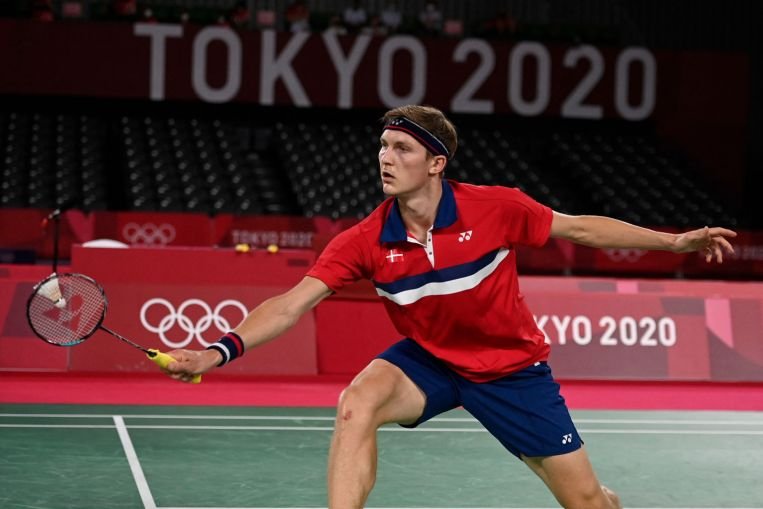 Viktor Axelsen is a great man from Denmark. He was able to win the Badminton gold medal for the men's singles level at the 2020 Tokyo Olympics. His success in overthrowing Chen Long of China in the final is an extraordinary history. Chen Long from China was the gold medalist at the 2016 Rio Olympics, defeated by Axelsen with a score of 21-15 and 21-12 in the final round at Musashino Forest Plaza, Tokyo, Monday (2/8/2021). Axelsen played really well from the start of the first set.
Axelsen put on a good game by winning 3-1. Even so, Chen was able to put up a tight fight. Because of the fierce competition, the position was tied at 9-9. However, Axelsen was then able to make Chen lose pace and regain an 11-9 lead at the break.
After that, Axelsen could make Chen die on his own. This situation made the fourth seeded player able to increase his lead to 16-11.
Despite being chased, Axelsen was able to maintain his lead with numbers 20-15. Chen's and then the crow's punches returned perfectly, and in the end Axelsen won the first game.
Axelsen again looked impressive at the beginning of the second game. He could even open a 5-1 advantage. However, he was forced to make a mistake, so Chen closed the gap 6-7.
However, Chen still seemed to have a hard time eliminating Axelsen's power. This can also be seen with Axelsen's success in maintaining an 11-7 advantage at the interval.
After that, Axelsen barely gave Chen a chance. As a result, he successfully won four points in a row and opened a 15-7 advantage.
Trying to catch up, Chen played more aggressively. However, his efforts have not yielded results, so he trailed by 11-17 points from Axelsen.
In contrast, Axelsen's tight defense left him almost untouchable, with a 20-12 advantage. Chen's error in predicting the ball made Axelsen win the gold medal in 51 minutes. Axelsen couldn't hide his happiness by winning the gold medal. He was crying on the field.
While Chen Long is entitled to a silver medal. While the bronze medal was won by Indonesian men's singles Anthony Sinisuka Ginting.