I promised myself that I wasn't going to let football get to me anymore but here I am, feeling horrible after seeing my favourite team play horribly yet again. It is getting pretty frustrating I must say and since this one is personal, I didn't even bother using the @arsenal4life account.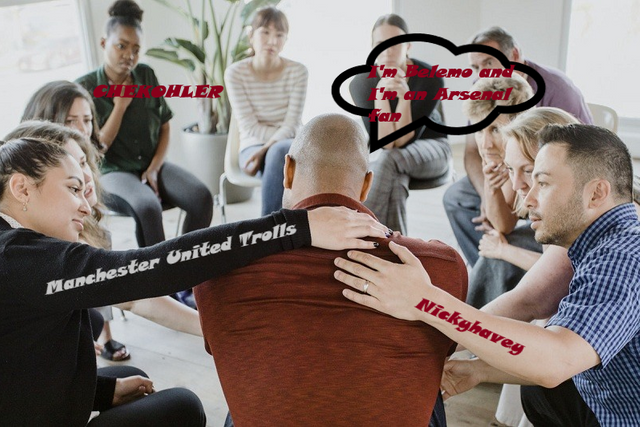 @chekohler, @nickyhavvey, @arsenal4life @deniskj
There's so much wrong with that team, so there's no point in even going into the nitty-gritty of it. We're fizzing into the oblivion with our horrendous displays, and what pains the most is the attitude.
I can't for the life of me explain why players who earn thousands of pounds PER WEEK and play for such a prestigious institution play like beaten dogs with their tails in between their legs. Surely this is not how the manager asked them to play, or maybe the players are just terrible and this is their standard.
After taking this prolonged break from football due to the outbreak, I hoped that I could dissociate my emotions with this football club but it seems like there's no helping it. When Arsenal play horribly, it gets to me and all I can do is whine about it silently or on Twitter, but that makes no difference.
I guess I should have been expecting this in a season where we've had three different managers in charge and a lot of deadwood to clear out. That's sparse consolation and does nothing to reduce the pain of our inevitable barreling to the bottom.
Now I'm just going to return to alcohol, Splinterlands and generally anything that doesn't cause me this much pain. This shit is frustrating but you know what? I'll still be cheering on the boys at our next match, and there's nothing the trolls can do about it. So take your best shot and make all your jokes now haters. We're down already so there's nowhere else to go but up. And one last thing, screw you Dean Maupay, you disgust me.