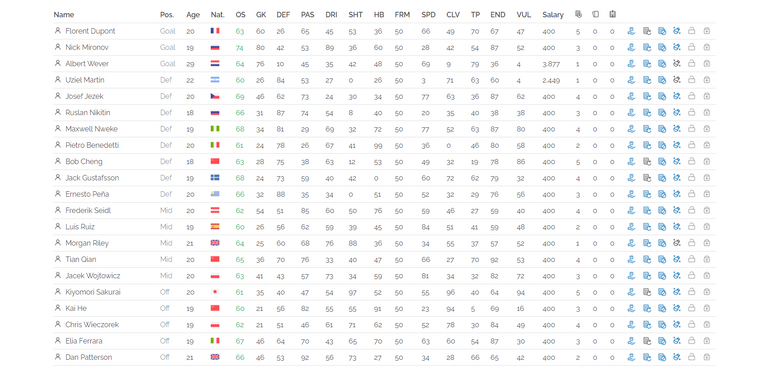 SO I've been on a mission to clean out the deadwood and blood in some new talent into my team. I'm looking at building something long term and while this approach is very stressful because you have to sieve through a lot of players before finding a suitable player, it is more economical.
Well, it is economical, since I get a very cheap wage bill but it is very stressful to scout so many times before you get players in your team. I think I have to scout like 8-15 times daily, to ensure that the squad remains fresh and I can refresh the talent pool.
My plan is to get my team average to 70 at some point but I think that will require doing even more scouting than I've ever before. Lets say scouting is basically like the Proof of work mechanism of this game and while it is stressful, it is financially cheaper.
My team now makes a lot more RBN than usual due to the low wage bill and my stadium expansion. I'm also in the big leagues but considering how badly I've performed, I'm dead certain to drop back into League 2 again.