EVANDER HOLYFIELD AND KEN NORTON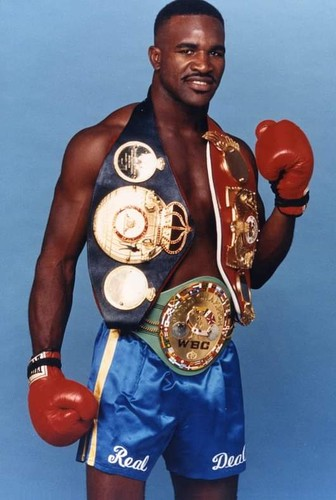 The real deal" [44 (29) -10-2] boxed from 1984 to 2011, winning world championships in two different weight classes, starting at cruiser and moving up to the completes. He won the world heavyweight championship four times, held it from 1990 to 1991, then from 1993 to 1994, and finally from 1995 to 1999. He has a total of five defenses of his cruiserweight title, and six of his belts. in full weight. Among his best victories we can find boxers such as Dwight Muhammad Qawi, Riddick Bowe, and Mike Tyson.
Evander Holyfield was probably one of the best counterpunchers to make it to heavyweight, with extremely fast reaction speed, Holyfield counterpunched like no other fighter during the early part of the '90s. Being of the Boxer-Puncher style, the four-time champion, he could box with fine technique and moving around the ring, while at the same time returning fire, he could also press hard, having a mastery in the close distance. His jaw was hard as a bar of iron.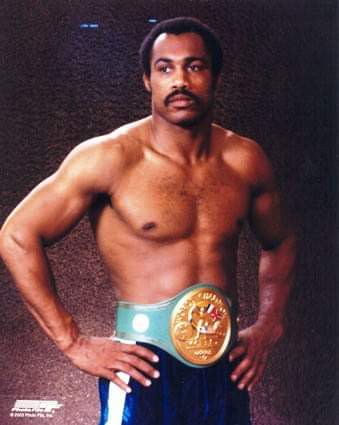 Ken Norton [42 (33) -7-1] boxed from 1967 to 1981, was world champion during 1977, failed to make any successful title defense from him. Among his notable victories are names such as Muhammad Ali, Jerry Quarry, and Randall Cobb. Norton was one of the best users of the cross armed guard, being difficult to connect with both jabs and straight rights (or left, in the case of lefties). He was a very smart and tactical fighter in the ring, with fine technique and counterattack skills, just as Holyfield used the Boxer-Puncher style.
He is especially dangerous for defenders, because of his way of neutralizing the jabs (As he demonstrated against Ali and Larry Holmes, neutralizing his left lefts on several occasions, which are considered as two of the best jabs in boxing history) . He had a respectable punch and his punching intensity gave good support to his offense. Lastly, he had an excellent jab, which helped him in both defensive and offensive play. Some of his shortcomings were for example being a slow start boxer, during the first few rounds he was more prone to being hit hard or thrown to the ropes.
Norton is mostly remembered as a great boxer who was unlucky enough to be born at the wrong time, three of his most important defeats were against the best boxers of all time, and he was given very few opportunities during his time as a professional boxer. despite his obvious talent.
Also posted on SCORUM
Follow me on SCORUM