Hi Scorum & Sportalk Users, today am going to emphasize on this dude, as I considered him amongst the very upcoming best, I believe he would be the next big thing considering how fast he is.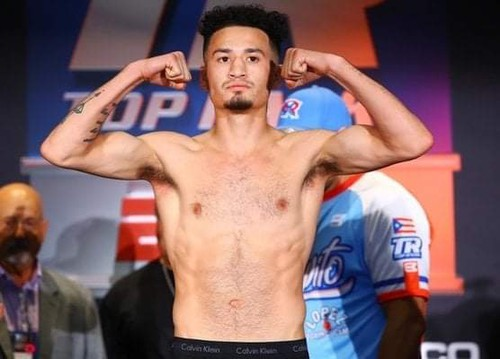 Source
Adam Lopez is from California (USA), is 24 years old and fights at featherweight and he comes with a record of [14 (6Kos) -2-0]. Also, It should be noted that despite not having many fights he has had difficult rivals and has fought with several undefeated. One of his losses was to top prospect Stephen Fulton in a split decision, the other to Oscar Valdez in a fight in which Lopez was unfairly stopped. In addition, Adam Lopez accepted that fight that same day entering as replacement.
He is a fairly complete boxer who has good technique, who knows how to move and move with great harmony, and with effective hitting, and therefore a very complicated opponent in my opinion and who can put anyone in his division in trouble. an 8 out of 10 in the future. As a clarification to say that it is surprising that this boy is not even ranked in the lists, when there are many other worse and that they have no quality rivals in his records.