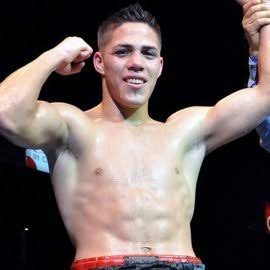 Source
Brian Castaño is really that boxer that has everything it takes to become a great boxer, he is already a legend in his city La Matanza, and he is hailed by some of his Argentine fans as one of the best in the country.
Brian is from Buenos Aires, with humble roots,and he is nicknamed the "El Boxi" and he has been one of the boxers with the greatest evolution in what is high-level competition, and in a very short time. The first belt he won from him was the interim WBA title, to later be promoted to Regular Champion, since Demetrius Andrade would leave it vacant. That was in 2019. Now in 2021 he conquered a new title, by defeating Brazilian Patrick Teixeira by unanimous decision.
Castaño has had the World Super Welter Championship Belt on his waist in two of the four big entities, that is a quite acceptable curriculum to buy against what, in theory, would be the best boxer in the division, Jermell Charlo. Without a doubt, this is one of the fights that the entire boxing community loves, whatever your position. Castaño vs Charlo is a true "dogfight". They wasted no time and decided to unify the belts, the best with the best, a great and interesting crossover of styles.
Some will say that Charlo is taking advantage of the fact that the belt is in the hands of a champion who was promoted and did not take it from the previous one, and that he did not have the best opposition when he won the second. While it would have been nice for him to win the WBA regular belt, and that Charlo is no Teixeira, Brian Castaño should not be underestimated at any time. Between the Brazilian and the American there is a wide difference, but even so, it was a test for the Castaño at that time.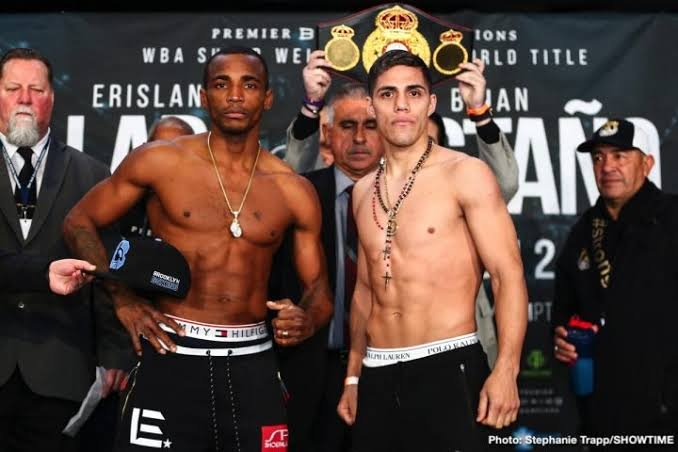 Source
---
The Argentine passed over Teixeira in an impressive display of endurance, cardio and speed. It is an interesting test for Charlo, and even a threat, because unlike his brother in the middleweight, this twin has a loss in his record. Recall that Jermell was neutralized by an intelligent Tony Harrison, where he lost his undefeated and it was shown that there are flaws in his game. Failures that were evidenced by a Tony Harrison, who has a much less aggressive style than Brian Castaño. This will be a very different fight, where powerful exchanges are expected and whoever has the best assimilation will have an important key to winning the fight.
If the Argentine wins, he would be the first Latino to unify the four big belts and this would open the way for him to jump divisions and give important fights, since in Super Welter perhaps the only fight that would attract attention is the rematch with Lara (although Lara has now migrated to 160lbs). But even so, with winning Charlo decisively, he would show too much. If he decides to move up to Medium, there are much more intriguing fights. But of course, first things first and not to get excited. El Boxi is one fight away from taking his surname to the top and being the first of - hopefully - many more.