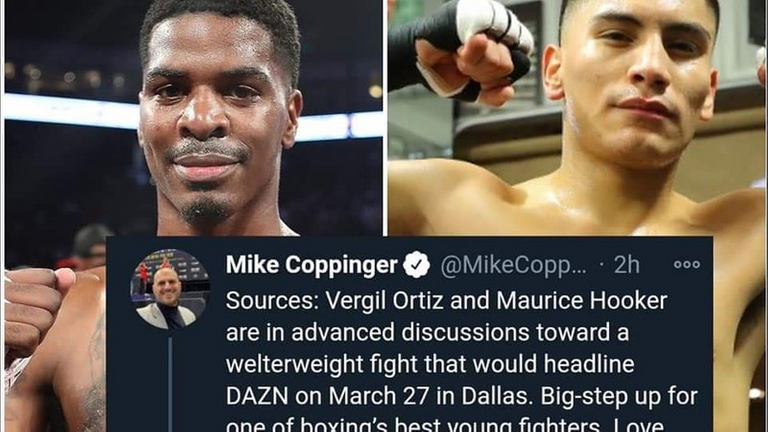 Although nothing official on the part of the responsible promoter, Golden Boy Promotions, multiple sources report that the American welterweight contender, Ortíz Jr., will face the former super lightweight world champion and compatriot, Hooker, in the star of a function that will be held on next Saturday, March 27, in Dallas, Texas and it will be televised on DAZN.
This would definitely be a great fight, Hooker is dangerous and can prove too tough for Ortiz, if he knocks him out, he is going directly for a title
Also, this would also be a good test for Ortiz to see if he's ready to challenge for a world welterweight title. Right now he loses to Crawford and Spence but can beat hooker.