Sergio Garcia Vs Sebastian Fundora| A Great Fight To watch Out For.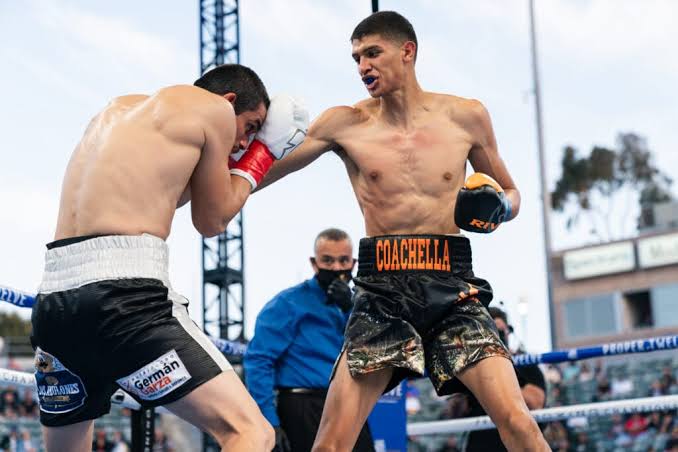 Source
few weeks ago, the news of the fight that will take place at the end of July between the Spanish Sergio García and the well-known American prospect Sebastián Fundora was announced. It is in my opinion a very interesting fight between two undefeated boxers who would be one step away from contesting a World title, On the other hand, it is a type of confrontation that many Spanish fans asked for, since as we well know the most powerful rivals are out, crossing the pond, and competing against them is the only way to see the real level of European boxers.
Sergio García is the European champion, a title that he has held since 2018, and comes with an unbeaten record of 33 victories, but the reality is that he has hardly had any powerful rivals. Perhaps his toughest opponent was Englishman Ted Cheeseman. That is why this fight is so important, where we can more accurately judge the future of the Spanish fighter. It is obvious that in recent times we are seeing that when European boxers leave the continent, they have a brutal reality clash and are almost always being defeated by Mexicans, Americans, Cubans, etc.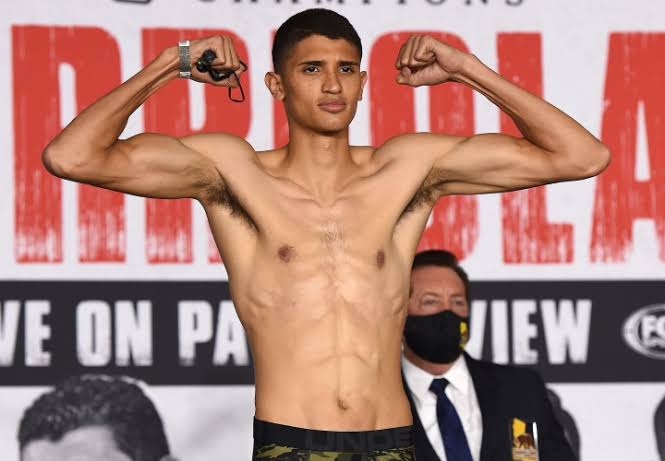 Sebastian Fundora
When I say Europeans, I mean boxers from central Europe, since for example Ukraine, Russia and other countries in the Eurasian zone, they are competing well. Even if I only focus on Spain, this is even worse, since the first step that the Spaniards usually find very difficult, is to face the British, where they are almost always defeated. And even the British, once they come out of their bubble on the island, are suffering a lot. You just have to see the defeats of people like Josh Warrington.
It is difficult for me today to judge the quality of boxers, because they hardly have crosses among the top of the rankings, there are hardly any unifications and there are many highly protected boxers. And that is widespread, that is, boxers who really take risks are the exception. That is why I am so amused by people who judge boxers without watching the fights, simply by looking at their record numbers, or by focusing on nationalist preferences. And the worst thing is not that this is done only by the casual fan, it is that these types of judgments are made even by so-called professionals both on television channels and on social networks.
I particularly believe that, in Boxing, the best way to inform yourself and give your opinion with criteria is by watching the fights. For me if a boxer does not sweep the division he is not the best at the weight. If you are a European champion, that's great, but until you face rivals from the US, Mexico, Ukraine, etc. I can't know your level. I can speculate, I can believe, but I will never say that one guy is better than another just because my balls are singing or because he is more media. In the case of Sergio García, here I have previously criticized that he did not seek a confrontation against the strong boxers of his weight or the prospects that had been rising such as Murtazaliev, Kurbanov, Tszyu, etc, etc.
Therefore now I have to give him credit for taking this fight against Fundora, where he is going to risk his undefeated. Of course, if he wins, he should have a World Cup shot, but if he loses I hope he keeps fighting any of the ranked there. Be that as it may, the Super Welterweight category has proven to be one of the most competitive divisions in recent years, where everyone has won and lost, and nothing has happened. That is why Jermell Charlo himself was defeated. If people forgot about the obsession of the undefeated things would change a lot, since even within the countries themselves there would not be so much effort to protect the records.
---
---