Yeah this are my list of some great boxing rivalries that gave boxing fans some memories and some excitement watching the fighters pull everything to make them a winner, here is my list if some:
MUHAMMAD ALI VS JOE FRAZIER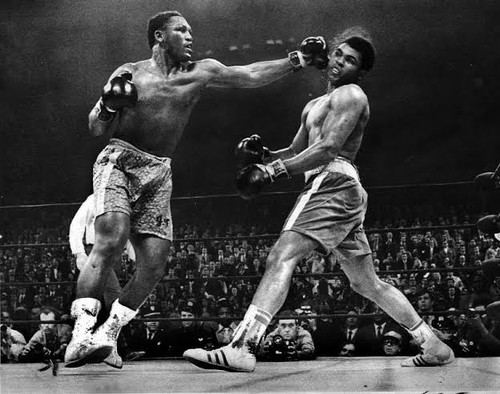 Source
SUGAR RAY ROBINSON VS JAKE LAMOTTA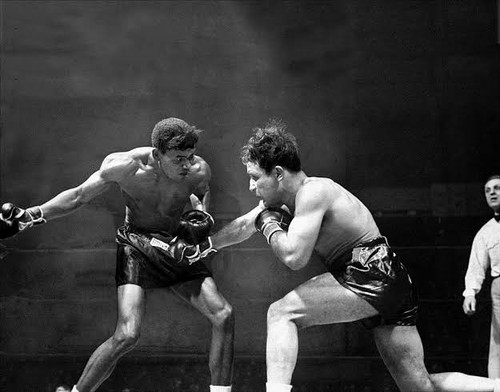 In 1943 LaMotta caused the first defeat to Sugar Ray, after 40 victories, but three weeks later, in the same ring, Robinson achieved a rematch, winning an unbalanced 10-round fight for UD; to continue fighting a total of six contests !!! Robinson won five, including the famous "St Valentine's Day Massacre" fight on February 14, 1951, when Robinsons defeated LaMotta in round 13, earning the middleweight title. LaMotta later said, "I fought Robinson so many times, I'm surprised he doesn't have diabetes."
SUGAR RAY LEONARD VS TOMMY HEARNS
Although they only fought twice, Sugar Ray Leonard and Tommy Hearns, they had a rivalry that lasted for history. His first fight was in 1981, it was called "The Showdown", for the unification of the world welterweight championship, it was one of the most anticipated fights in the history of the category. One with more "eddies and flows" than can be found in the roughest waters, ending with Leonard trailing on points, stopping Hearns in round 14. The rematch came eight years later and it resulted in a draw, where many observers and Leonard himself gave the victory to Hearns.