I love football, and for some reason love watching Premier League. As for the weird situation in my country with the pandemic i think i will multitask all the matches today. So this will be a "Live" commentary of today matches.
Brighton & Hove Albion VS Liverpool
Finished
1:1
I missed the first half. The second one was interesting. Liverpool got a lead but lost it in the dying minutes of the game. Diogo Jota scored for Liverpool at 60' minute. Liverpool problems with injuries got worse. James Milner was taken off with what it looks like a muscle or ligament injury. The list of injuries is really long at Liverpool, and Klopp was asking for 5 substitutions for some time now. The number of games in this weird season is taking its toll.
Brighton got an equalizer in 93' minute from a penalty spot. At the moment of the foul everyone ignored it, but i heard the contact in the live stream. If Welbecks foot was a ball it would end up far up the field. Ref was instructed from a VAR room to go and take a look, and after few seconds he had the decision. Not the obvious penalty but a penalty for sure. Pascal scored.
Manchester City VS Burnley
full time
5:0
Riyad Mahrez scored twice. 6' minute was the first one, 22' the second. First one was a mistake by the Burnely players that gave Man City the opportunity to counter, and they did it really good. The second one Burnley fell a sleep, but still great skill by Mahrez.
Looks like it will be a boring one for neutral fans.
Mandy scored for 3:0. It sure looks like a game over.
To give credit to Burnley, they are trying. But if Sean Dyche was my coach i would to :D
Half time. Man City practicing their passing with 408 in one half. and possession of 73%. 10 shots on goal, Burnley had only 1. It will be a tough 45 minutes for Burnley fans.
Nothing happening for a while.
Burnley had 2 good chances. first a shot from the right side and good goalkeeping. Right after they had a free kick on the edge of the penalty box. Good free kick, diverted centimetres outside the post by a touch of someone in the wall Ederson would probably not get to it.
66' minute City scores again. Torres. 4:0
68' Mahrez hat trick. 5:0
75' Peacock-Farrell OG. He made a great save and than somehow managed to put it in side of his net. Ruled out by VAR for a really thigh offside.
Game finished 5:0. Man City played great. All goals scored from good passing game. Think Mahrez was man of the match, but De Bruyne played really well with 2 assists. Burnly will want to forget this game as soon as possible.
Everton v Leeds United
Full Time
0:1
first minute, good chance for Leeds. Everton was a bit lucky.
6' Superb chance for Everton, even better save by Meslier.

9' great chance for Harrison, Pickford did god to make the angle small, but still a bad reaction by Harrison
20' Great save by Pickford. Leeds build up play for the chance was outstanding.
23' James Rodriguez scored. Ruled out for offside
The pace and stile of play of Leeds is unbelievable, especially for a newly promoted side. Feel they are one of the better clubs to watch for a neutral viewers.
38' Great chance for Everton after the free kick. They should have scored, but the shot was right at the keeper.
40' Leeds could have a penalty for Iwoby hand ball. And few months ago maybe it would be given.
42' Everton scores, ruled out for offside.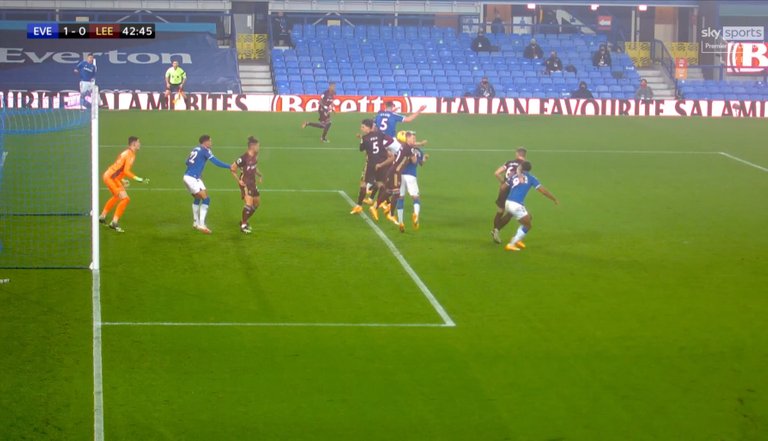 44' Leeds hits the post, great game even the score is still 0:0
46' Another great shot by Leeds, Pickford was beaten but the ball went few cm outside the post
Half time. Time for diner, hope i will not miss a lot.
64' less clear chances in the second half, but still a great game.
65' Leeds scored, ruled out because of offside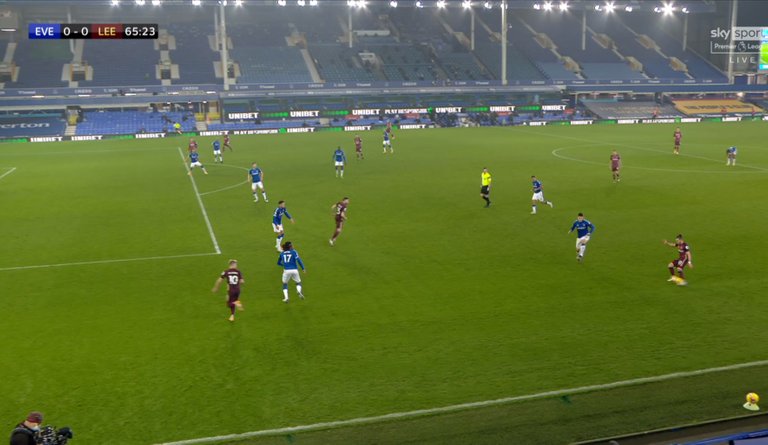 78' tempo dropped a bit, maybe Leeds is getting tiered
and as i was writing that, Raphinha got a shot and 0:1 to Leeds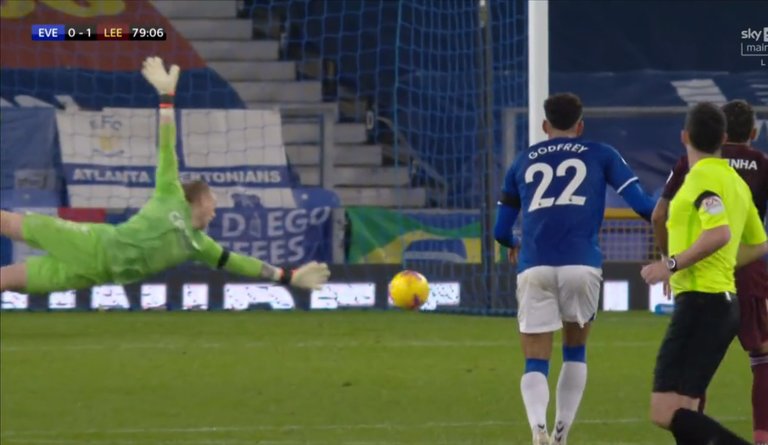 Interesting game, full of chances. Leeds was a better team, and they deserved the win. One of the better teams to watch if you are a neutral fan.Great save by Pickford, but it only helped Everton to stay 1 goal down. Full time, Leeds won.