Tottenham vs Arsenal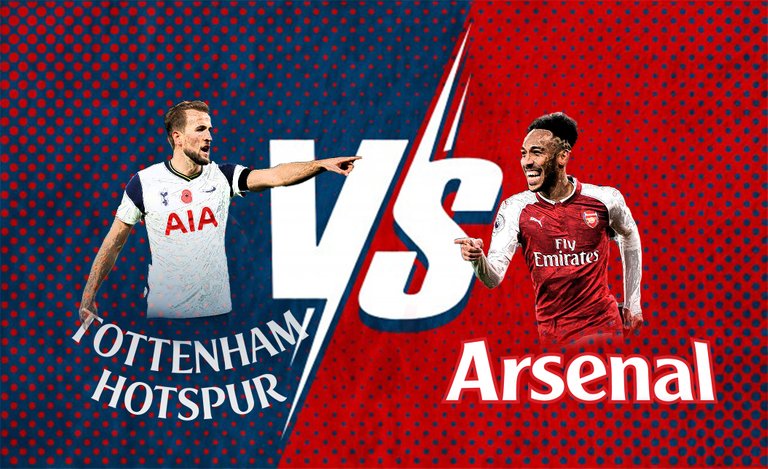 Will this be the most boring game ever?
If we look at how both managers were playing against top teams this year, we could wonder who will try to attack. Looking at the stats for last few games from both teams against top teams we can see that defending was the main priority for them. Combined heat maps show exactly that. Most of the things happened at the defensive part.
Taking a look at Action areas that Tottanham spent around 17% in the attack and 33% in their own box. Arsenal has almost the same percentage with 16% and 33%.
So the plan of both managers was let the opposite team to attack and use every opportunity to counter. Looking at the recent games Tottenham was doing it better, as they were using their chances. So they scored 21 goals vs Arsenals 10. And Arsenal did not score from open play for 6 games in Premier League. I am not counting last goal, as it was after a short corner.
Injuries are common this year in the league, but Arsenal is currently getting their players back from long time injuries. That could help them in the long run, as those players had rested and it is a plus in this heavy schedule. Currently the biggest loss is an Partey thigh injury. They thought it is not that bad, but he is out now for more time that he had an opportunity to play. Arteta said that Partey is training but he is not sure will he be back. Most probably not.
Luiz had a terrible head clash last week but he got on the better end of that so it is just a cut, so he could be in the team.
One player i would like to see back and more in the squad is Martinelli. He is out for 6 months now and is back training, but will probably not be in the squad until end of the year.
Biggest Tottenham's problem was talk of Kane injury problems, but from the talks looks like he will be ready.
Everything is pointing to a not that exciting game, but it is an London derby so all the stats could go down the drain and we could have the best game ever.
Will you watch it? What do you think who will win?