Last Man Standing Results Round 4. Quick Turnaround for Week 5

So the results are in again. All our remaining 9 contestants selected games that played on Saturday so I can publish the results today and then relax and watch the mighty Spurs beat Nottingham Forest later to go into 2nd place.
Results Round 4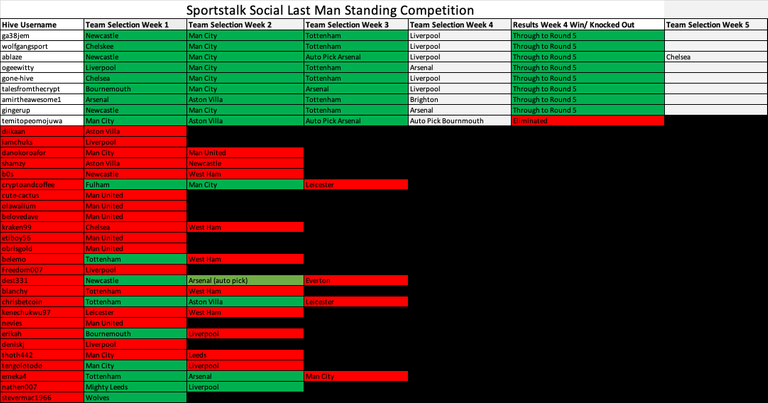 So we are gone from 9 to the final 8 or the quarter finals as I like to call it.
5 had Liverpool
@ga18jem
@wolfgangsport
@ablaze
@gone-hive
@talesfrmthecrypt
2 had Arsenal
@ogeewitty
@gingerup
1 had Brighton
@amirtheawesome1
1 was auto selected Bournemouth as they were M.I.A.
@temitopeomojuwa
Liverpool absolutely hammered Bournemouth. It was all a bit cringe at half time being 5 nil up. I wonder what Scott Parker said to his players. Liverpool were like the harlem globetrotters knocking the ball around against them.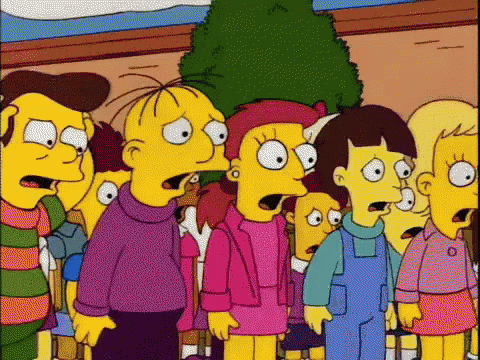 They had a point to prove and Firminho finally gave Liverpool a reason why they should not cash in on him yet.
This means we have to say goodbye to you @temitopeomojuwa. Thanks you for playing (well the first couple of weeks anyway)
I thought @ogeewitty (the fucking legend) and @gingerup were goners until Arsenal got the winner against Fulham late in the second half so they battle through to round 5.
@amirtheawesome1 took a chance this week in last man standing but chances need to be taken in these rounds so he can pick the big boys in later rounds so his is the most risque this week but I am glad it worked out for him.
Quick Turn Around Needed This Week. Tuesday Deadline.
So as you are probably all aware that game week 5 commences this Tuesday with the first round of midweek fixtures so I will need your selections as soon as possible. Otherwise it is the dreaded auto select for you. Let's take a look at them.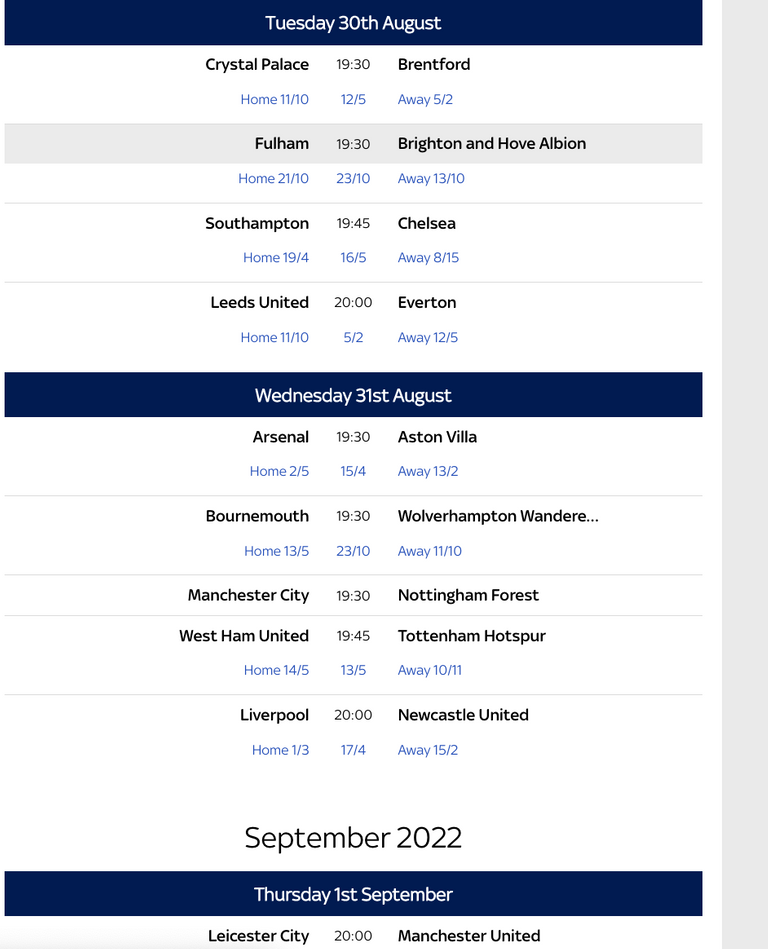 Source
Not easy this week if you have already selected Man City and Chelsea. But we are into the last 8 who have picked the last 4 winners so it only gets harder from here.
@ablaze has given me his next 2 selections (unless you have a change of mind) so I need the other 7 selections before 7.30 on Tuesday.
The remaining 7 contestants can send me their selections please and remember you cannot picked a team you have picked previously.
Best of luck everybody.
---
---