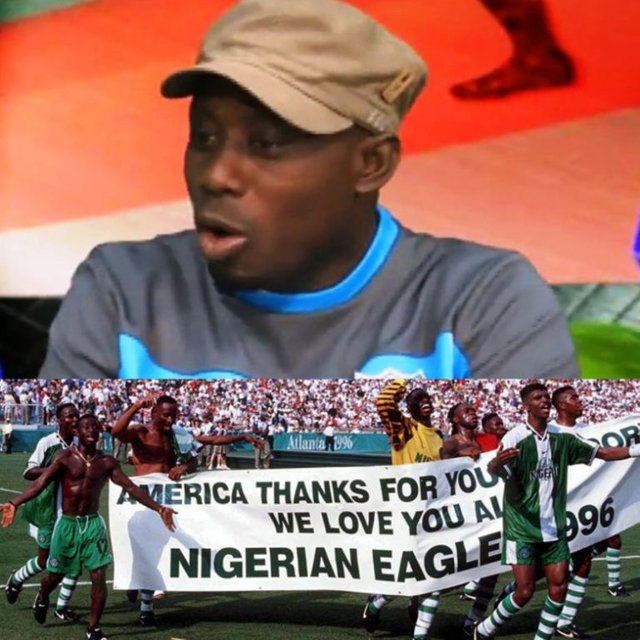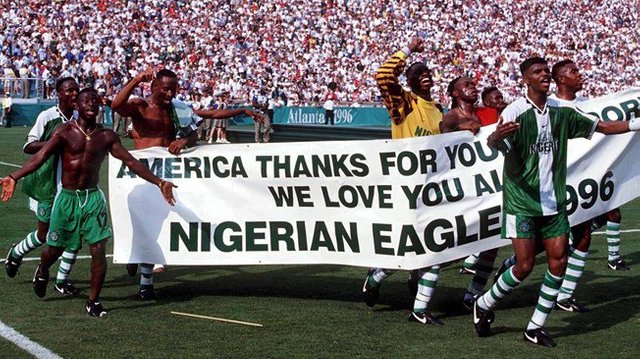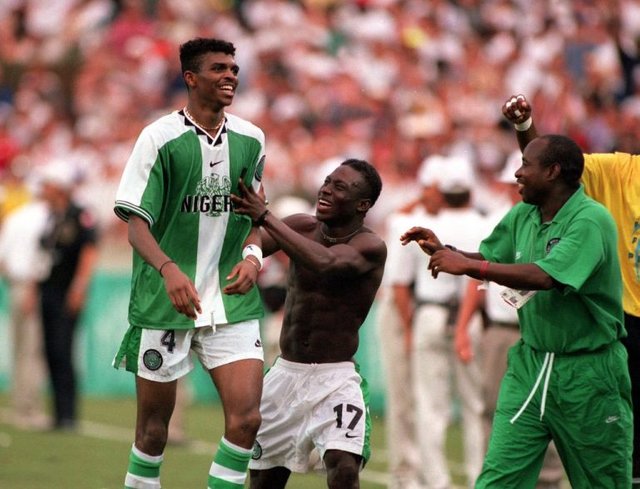 Picture Source
Talk of a star who was born some decades ago and has been on the football scene since the days of Kanu Nwankwo, Amokachi and the likes.
He was termed as Mr No Nonsense back in the days for his defense style and was very good at it.
Presently he is the team manager of Heartland FC and has maintain a good position for the team before time.
The 96' Olympic 🏅Gold Medalist has also added that he kept his gold medal in the bank to treasure for generations to come. Though this statement sounds a little bit vague because it shows a kind of lesser minds, but it's true, if he had had many medal he wouldn't have thought of keeping it in a bank.
All the same, we rejoice at the achivement of Oparaku, who was very instrumental in the defense of the Nigerian team back then.