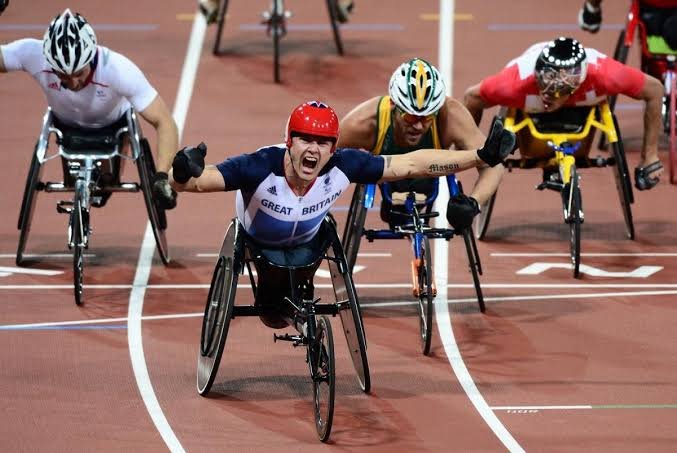 Source
Thinking it was the end
Because he didn't see the bend
Incoming trailer coming in so fast
Causing damages so vast
There body came into the clinics in parts.
...
...
Two gold medals done
The Sprint was a 400m run
All gone now, now
With a hope to rise again
But legs can't be trained.
...
...
Mentors to the help
Para Olympics can be stepped
The shame the first day was grin
Then came a fellow, renowned medalist
With pride they wheeled her in
Courage came, prepared for the race
To the gold, to the medal.
...
...
The finish became close
He could relate as before
He knew, he himself is the foe
So he ran so fast for the gold
Boom, he reached his goal
Another medal, one more throne.
...
...
...
An entry into @mariannewest everyday Freewrite.