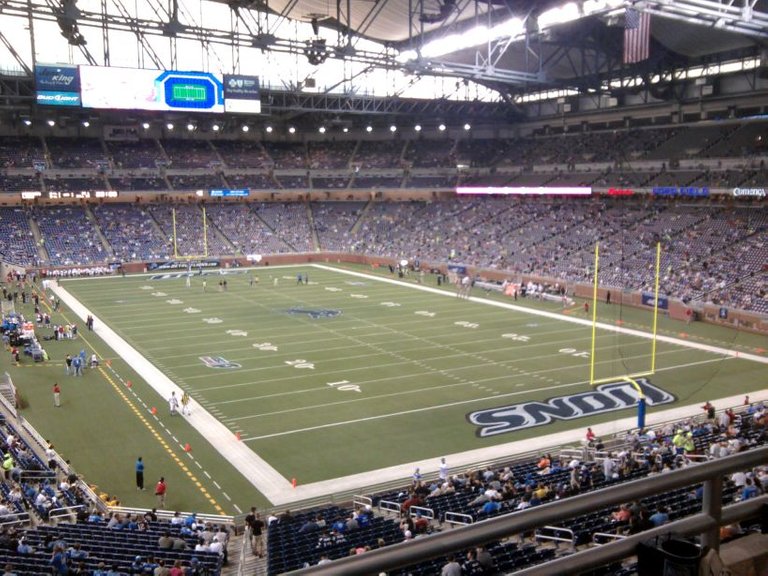 ---
I have seriously been trying to write this post all day. In true Monday fashion I have been slammed and this is the first chance I am getting to sit down and actually put some words down.
Like many people in the United States, I sat on the couch incredulous yesterday as the Detroit Lions threw a major hurting down on the Jacksonville Jaguars. Now, just to be clear... Jacksonville had a record of 1-4 which is just one loss more than Detroit at 1-3, so it isn't like they took down the Chiefs or anything like that.
I still think it was pretty impressive. Having a player from my fantasy team on Jacksonville, this is a game that I wasn't really cheering for the Lions to win.
When they quickly went up by a couple of touchdowns I didn't get too excited. They have been in that position far too many times this season and have managed to blow the game in the second half. In fact two weeks ago they quickly went up 14 to 0 and then just fizzled out and ended up losing the game.
I don't know what happened over the Bye last weekend, but I am hoping that this isn't he last stellar performance we see from them this season.
For far too long we have had a pretty stellar quarterback in Stafford and have had little to show for it. Between a offensive line that couldn't protect him when it counted and the officials having an obvious bias against us there hasn't been a lot to cheer about over the past decade or so.
Even when we had some of the best players in the league with the likes of Calvin Johnson it appeared the cards were stacked against us.
MVP's of the game were definitely the Lion's Defense and D'Andre Swift. It was actually the first time since 2013 that the Lions have had a receiver and rusher with over 100 yards in the same game.
Hopefully they can keep the momentum going into next weekend. I also look forward to recapping some of the Big Ten stuff that is finally starting to happen. I still don't necessarily agree with the decision to back track on cancelling the season, but that doesn't mean I am not going to watch when they do play.