Easy as riding a bike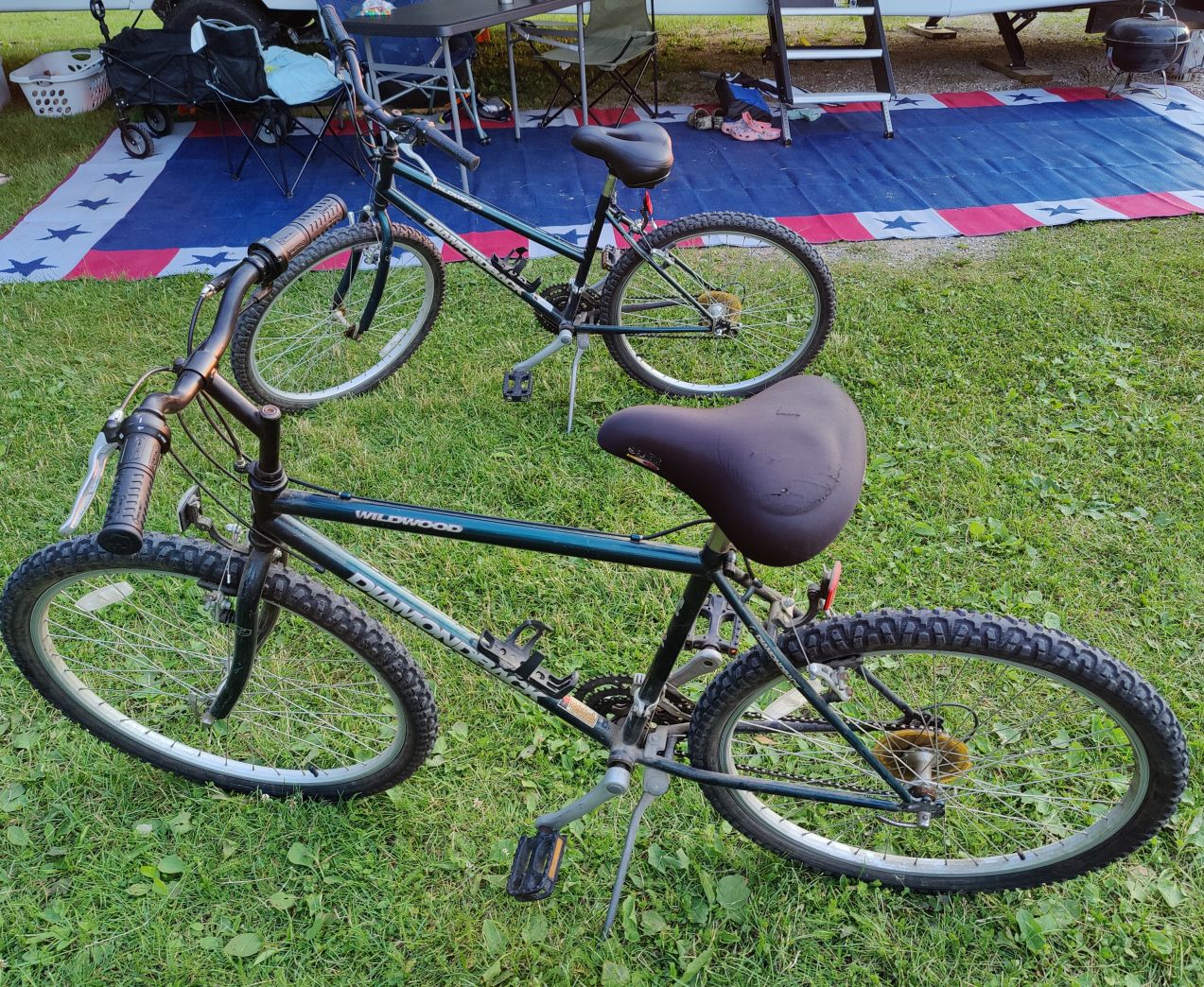 ---
This past Spring, my wife and I were elated to learn that our nephew had learned how to ride a bike. He frequently camps with us and our friends family. It was always a little sad to see him walking along or lagging behind on a scooter while their kids rode ahead on their bikes.
I personally feel like learning to ride a bike is almost a rite of passage as a kid. I learned at an early age and it was almost incomprehensible to me that he could be as old as he was and not know how. We offered to teach him countless times, but I guess it was something that he just need to do on his own.
Once we were reasonable sure he actually had the process down and enjoyed it we decided to purchase a bike for him to keep at our house and take camping with us. The idea was a dedicated bike would make picking him up and dropping him off easier since we wouldn't need to deal with transferring a bike back and forth along with all of his other stuff to his parents.
We lucked out and found a co-worker who hooked us up with a nice Huffy mountain bike for $40. He loves it and it works great!
His enthusiasm for biking made me decide to pull @mrsbozz's and I's bikes down out of storage and see what kind of condition they were in.
The Diamondback cycles in the picture at the top used to belong to my parents. They purchased them for a fairly hefty sum of money and used them on many of their own camping trips. When they got out of the camping game they passed them along to us. For many years they have hung in our garage waiting to be used.
I had to fill all the tires with air, but beyond that, they were both still in really great condition.
We loaded them up and brought them with us on our most recent camping trip.
My wife and I honestly couldn't remember the last time we road our bikes so much. It was difficult at first, unlike the famous adage about it being easy to remember. Despite all of our recent exercising, cycling uses an entirely different set of muscles that we apparently haven't worked in a while.
It took me a good day to get used to everything again. Once that was out of the way, we found ourselves riding all over the campground. One of my biggest complaints is that our Fitbits don't seem to register cycling properly. Our activity level was recorded as well below what we actually accomplished this past weekend.
There was even a point where I got confident enough to try riding with no hands. I am sad to say that my balance isn't quite what it used to be. I didn't fall, but it was not the smooth process that I remember from when I was a child. Back then riding with no hands was more of an afterthought. These days, I was lucky I didn't end up a bloody mess on the side of the road!
The key takeaway is that it wasn't as hard as I thought it was going to be (despite the initial pain) and my wife and I actually enjoyed it. I think it is safe to say that we will be taking our bicycles with us on the majority of our trips from now on!
Pretty apt that we are renewing our interest in riding a bike right when the Tour De France is in full force!
---
---