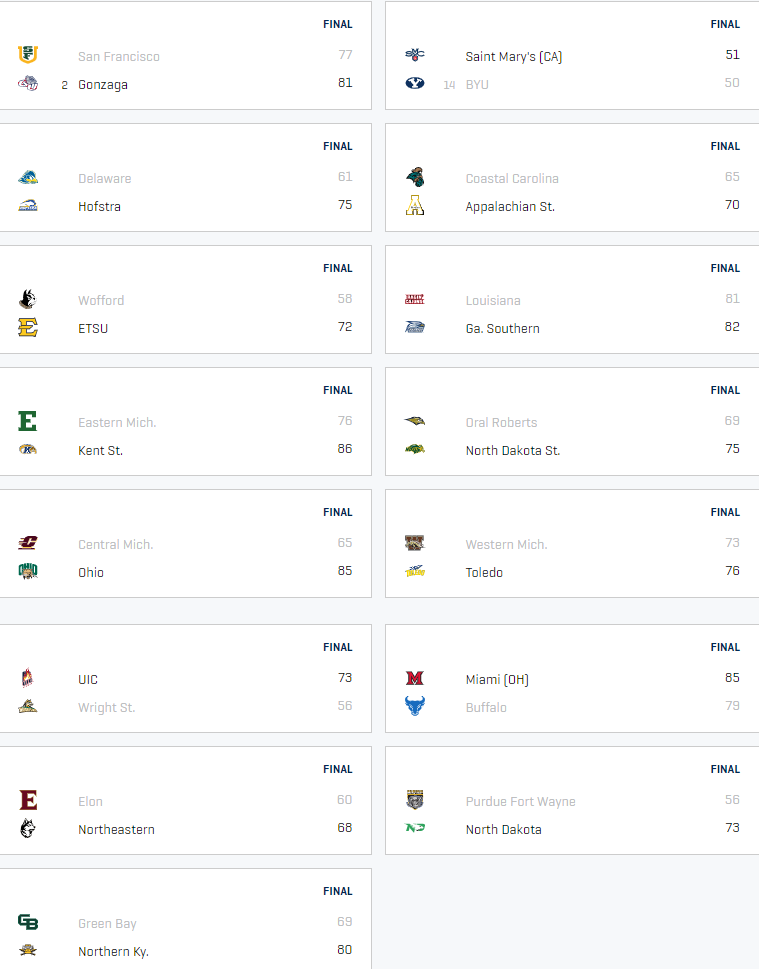 ---
Alright, so I can admit when I make a mistake. Since the regular season has ended, the site where I normally get my scores and schedule has shifted their focus to the NCAA tournament. This has left me at a loss as I try to do my best to cover the conference tournaments that are beginning.
A great big thanks to @bigtom13 for pointing my error out to me and what a great call on that Saint Mary's/BYU game! I have a feeling we are going to see quite a few more upsets like this leading up to the tournament. Many of these unranked teams are going to be fighting for a spot.
Gonzaga easily handled San Francisco to move on in their tournament but today they face the Saint Mary's team that we just saw beat #14 BYU.
Most other top 25 teams don't start their conference games until Thursday. That doesn't mean there won't be some exciting games between now and then.
What conference tournament are you going to be keeping your eye on this year? Do you have any favorites playing over the next two days? Let me know in the comments!
source