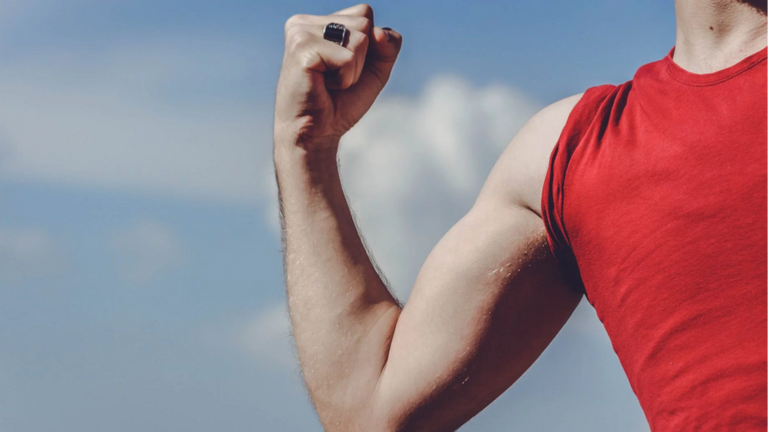 ---
I started a challenge of taking 100 days off to mainly focus on my health and overall personal development and used this account as a personal blog to keep track of all my activity. I enjoyed it and continued afterward trying to build better habits and find a good balance between health, fitness, work and my personal life...
---
It was a good and disciplined saturday doing plenty of reps especially feeling it in my legs (which are underdeveloped) as I did some rerious squads for the first time with weights. This is about what I did during the day...
3 Sets of 3x8 Squads (10kg)
3 Sets of 3X12 Barbell Curls (10kg)
2 Sets of 8 Pull-Ups
3 Sets of 3x12 Bench Press
3 Sets of 60 Second Plank
3 Sets of 2x30 Seconds Side-Plank
40-Minute Walk
I'm certainly still buiding everything up but do feel it today mostly in my legs.
I also ate healthy again and drank lots of water also taking in a recovery shake with proteine.
Bench Press Progres
| Date | Sets | Reps | Weight |
| --- | --- | --- | --- |
| 23 Apr | 2 | 3X08 | 30.25 kg |
| 24 Apr | 2 | 3x09 | 30.25 kg |
| 25 Apr | 4 | 3x10 | 30.25 kg |
| 26 Apr | 2 | 3x11 | 30.25 kg |
| 27 Apr | 2 | 3x11 | 30.25 kg |
| 28 Apr | 4 | 3x11 | 30.25 kg |
| 29 Apr | 1 | 3X12 | 30.25 kg |
| 30 Apr | 3 | 3x12 | 30.25 kg |
| 01 May | 3 | 3x12 | 30.25 kg |
---
| Day | Bed Time | Awake | Out Bed | Day Score |
| --- | --- | --- | --- | --- |
| 01 May | 23:00 | 08:00 | 08:30 | 7 |
---
| Day | Weight | Water | Supplements | Expense |
| --- | --- | --- | --- | --- |
| 01 May | 69.5 kg | 3.0 L | Yes | 0€ |