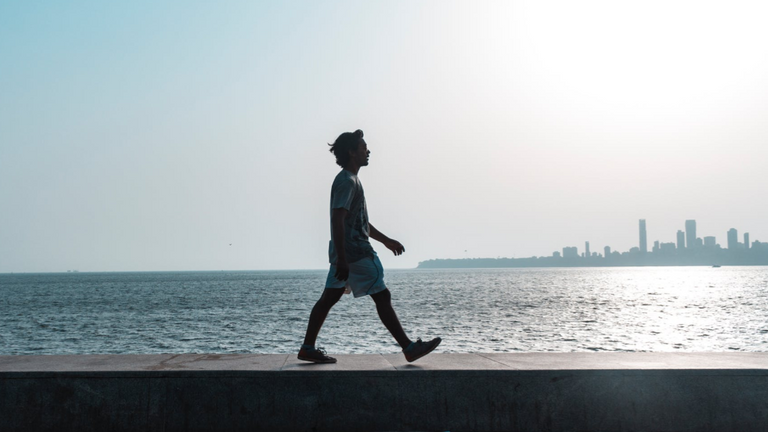 ---
I started a challenge of taking 100 days off to mainly focus on my health and overall personal development and used this account as a personal blog to keep track of all my activity. I enjoyed it and continued afterward trying to build better habits and find a good balance between health, fitness, work and my personal life...
---
Still having some pain in my muscles from the reps I did on Saturday (especially in my legs), I took monday as a recovery day focussing on doing a semi fast just drinking water and 2 large bowls of soup along with some blueberries in the evening. I also went on my regular walking route which takes about 2 hours avoiding any verticality as that is what hurts my legs most. Overall it was an ok day waking up now with less soarness and back in the 68kg range ready to drop a lot more over the next couple of months.
Tuesday as always will be a family day.
Bench Press Progres
| Date | Sets | Reps | Weight |
| --- | --- | --- | --- |
| 23 Apr | 2 | 3X08 | 30.25 kg |
| 24 Apr | 2 | 3x09 | 30.25 kg |
| 25 Apr | 4 | 3x10 | 30.25 kg |
| 26 Apr | 2 | 3x11 | 30.25 kg |
| 27 Apr | 2 | 3x11 | 30.25 kg |
| 28 Apr | 4 | 3x11 | 30.25 kg |
| 29 Apr | 1 | 3X12 | 30.25 kg |
| 30 Apr | 3 | 3x12 | 30.25 kg |
| 01 May | 3 | 3x12 | 30.25 kg |
| 03 May | 2 | 3x12 | 30.25 kg |
| 04 May | 1 | 1x08 | 32.75 kg |
---
| Day | Bed Time | Awake | Out Bed | Day Score |
| --- | --- | --- | --- | --- |
| 01 May | 23:00 | 08:00 | 08:30 | 7 |
| 02 May | 00:30 | 08:50 | 09:15 | 7 |
| 03 May | 00:00 | 07:30 | 08:15 | 7 |
---
| Day | Weight | Water | Supplements | Expense |
| --- | --- | --- | --- | --- |
| 01 May | 69.5 kg | 3.0L | Yes | 0€ |
| 02 May | 69.5 kg | 3.2L | Yes | 3.5€ |
| 03 May | 68.9 kg | 2.5L | Yes | 0€ |