Billy Gilmour was tested positive, Chilwell and Mount in isolation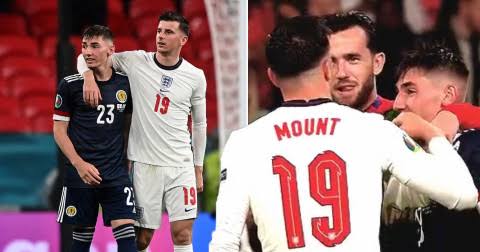 Images Source
The ongoing European Football Championship has long been overshadowed by the Covid-19 pandemic. First, the tournament was moved from 2020 to 2021, but the Corona has not completely let go of football. Several times, players have been tested positive, and this has placed great demands on the entire organization.
Now Scotland's midfielder Chelsea player Billy Gilmour has also been tested positive for the corona and it has fallen back on the English national team, who played 0-0 against the Scotland.
Ben Chilwell and Mason Mount, who are both teammates with Billy Gilmour on a daily basis were seen talking with him after the match. There should also have been a 25-minute meeting between the three in the tunnel after the match. The two English players have now been sent into isolation, according to the English Football Association
Mount and Chilwell have been isolated from the rest of the squad until Monday 28 June. The decision was made by the medical staff and with advice from the English health authorities, the Football Association writes in a press release.
---
---