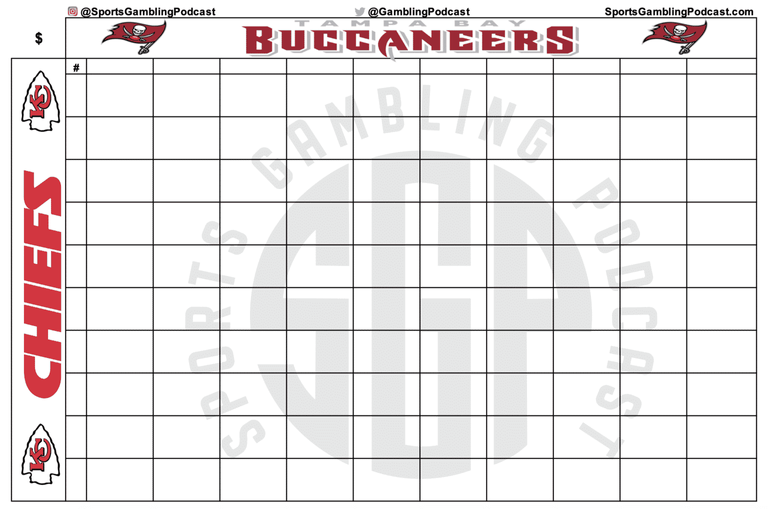 source
The Super Bowl is a little more than 1 week away. So it is time for me to announce my Super Bowl Squares Contest!
The winners of this #contest will split 100% of the SPORTS and HIVE author awards for this post and any update posts.
🏈 Rules Of The Game 🏈
This contest will be a variation of the common Super Bowl Squares game. Players will be assigned squares randomly on a 10 by 10 grid. Each row and column will then be randomly assigned a value between 0 and 10. I will try to be as transparent in the assignments as possible, but you all may have to trust me a bit.

Each person entered will be given 1 or more squares. There are 100 total squares, so each contestant will get a number of squares equal to 100 divided by the number of contestants rounded down. So for example if 10 people enter, each will receive 10 squares.

Any extra squares will be given out 1 each to the first to enter. So if only 7 enter the contest, each contestant will receive 14 squares and the first 2 to enter will get an extra square.

Each square represents a score combination for the Chiefs and Bucs where only the ones digits are used. For example a Score of 21-7 Chiefs would match a square with Chiefs 1, and Bucs 7, or 1-7. Note that there is an element of luck in the draw since some numbers have a much higher likelihood of hitting.
🏈 The Prize 🏈
100% of the SPORTS and HIVE from this post any any update posts will be added to the prize pool.
The holder of the lucky square at the end of each quarter will win a share of the prize pool according the the following split -
First Quarter - 20%
Second Quarter - 20%
Third Quarter - 20%
Final Score - 40%
A single square can win multiple times.
I am also calling on the SPORTS and HIVE whales to #curate this contest (or better yet, enter!) to help build the prize pool and interest in this #sports #giveaway.
Note, I will be entering the contest and will have a chance to win prize money.
🏈How To Enter 🏈
You will need to give this post a 100% upvote and your upvote must be worth at least 1 SPORT or 0.002 HP. Remember 100% of the author rewards will go to the prize pool.
Leave a comment below saying you want to enter.
That's it!
🏈 Everyone Gets a Trophy! 🏈
Well, ok, no trophies, but I will be giving an upvote to all participants and encourage others to do so as well. There may even be #BEER in it for you!
🏈 Help Spread The Contest 🏈
The total prize awarded will grow with the more participants we can get. Help spread this contest to others in Sports Talk Social and other tribes by -
Creating a post about the super bowl and include a link to this #contest with your picks.
Re-hive this post
Tagging some friends in your comment who might want to play or curate the contest.
🏈 Good luck to all 🏈