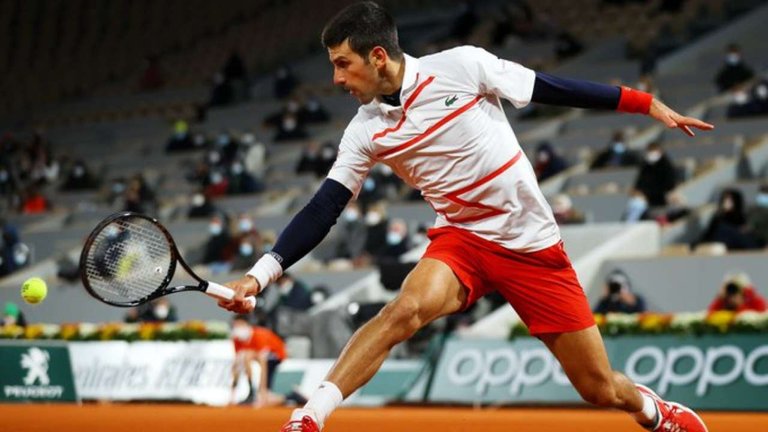 source
Novak Djokovic of Serbia, the world's number-1 male tennis player, has advanced to the semi-finals of the singles category of the Grand Slam tournament French Open, continuing his winning order. Djokovic defeated Spain's Pablo Cuerno Busta in the quarter-finals to finish in the final-4. In the match played on Wednesday night, the Spanish player was defeated 4-6, 6-2, 6-3, 6-4.
The match saw Djokovic struggling due to a left hand problem. But this player won the match for three hours and 10 minutes and made it to the semifinal of Rolan Goure for the 10th time.
After the match Djokovic said, "To be fair, I did not feel good coming on the court today.
Some things happened while warming up. While coming to court, I had to deal with a physical issue. As the match progressed, I was feeling better, not hurting much. "
He said, "But I don't want to downplay his good performances. He was better than me, especially in the one and a half sets. He dominated the game. There was not much power left in my legs."
Djokovic will next face Greece's youngster Stefano Sitsipas, who defeated Andre Rublev in the final round. In another semi-final, current winner Spain's Rafael Nadal will face Diego Schwetzman.