Good Afternoon community
I bring breaking news!
Jose Mourinho is back in management.
From Next Season Jose will be in charge of A.S. Roma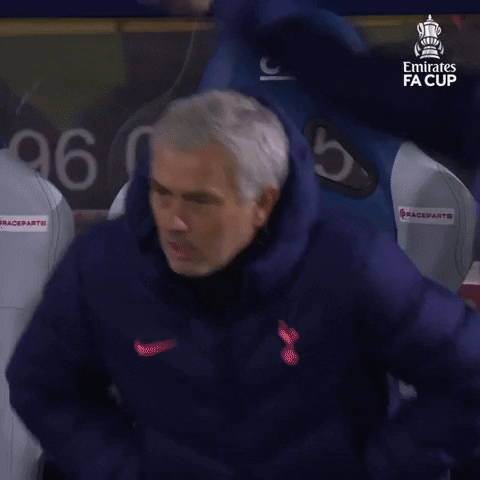 Mourinho, sacked by Tottenham on 19 April, has signed a three-year deal with the Italian side Roma.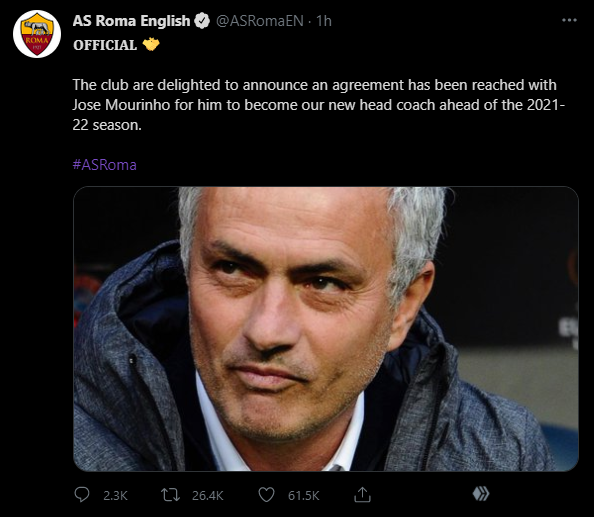 This tweet from Roma confirms the news.
I actually believed Jose Mourinho's next club would have been Juventus especially after Jose hinted yesterday he would not hesitate in taking A job in Serie A with An Inter Milan rival.
He has A very tough season ahead of him.
Juventus will either sack or stick with Pirlo but either way, they will be looking to dominate as this season has been woeful from them.
Inter Milan new league champions will of course be looking to keep the momentum going.
Jose will have A difficult challenge with Roma they are not A top European team and Jose will be looking to change that.
Roma has made it very clear that they want to "build a winning project over the upcoming years" hinting that they fully believe in Jose to be part of A long term project.
Seems the Serie A league is just getting better and better!