Good evening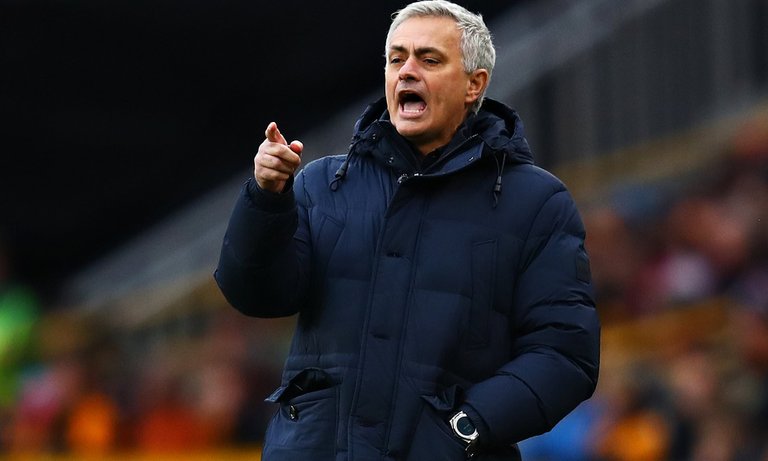 Image Source
What a day it has been this Saturday in football some shocking results all around Europe's top leagues.
In this post, I am going to be focusing on the Tottenham Hotspur VS Manchester City game.
Days before the Game Jose Mourinho Critisied England manager Gareth Southgate for allowing Raheem Sterling to pull out the England squad to be Match fit for Manchester City's game against Tottenham. Jose also criticised Southgate for using Harry Kane in A meaningless friendly despite playing every England game during the international break.
It has been a difficult season for both teams. Manchester City are struggling to pull together wins whereas Tottenham are winning but have had to deal with A severe fixture pileup which will eventually take its effect on the squad in the future.
THE GAME
Tottenham only had 34% possession of the ball compared to Manchester City's 66%.
Tottenham had 4 shots in the game compared to Manchester City's 22.
Once again Jose Mourinho has proved he is still one of if not the best manager in Football outclassing Pep and his huge costing squad.
critics will say he once again parked the bus but this gameplan today from Jose was spot on A fantastic display from Tottenham Hotspur today.
Has Jose Mourinho improved this Tottenham side? YES YES YES!
I asked this exact question a couple of months ago and I said yes back then despite people saying no and I'm still saying yes today!
Harry Kane is really having A fantastic season he is becoming much more than just A goal scorer the link-up between him and Son is phenomenal and will gradually improve when Gareth Bale gets more game time.
Despite Mourinho saying Tottenham aren't going for the Title, they are currently top of the league.
they have played 9 games in the premier league so far and have only lost once and they have the second-highest goals scored.
That wraps up my post and hopefully, now you will agree with me that Jose is the best manager in football.
He could jet of the Madrid, Barcelona any top club but he loves A challenge and what a fantastic job he is doing.
Thanks for reading.