good afternoon
Sweden's record goalscorer Zlatan Ibrahimovic has been recalled to the national team.
He announced his retirement from the team five years ago but with him turning 40 very soon it seems he feels he has one shot left.
Image used
Ibrahimovic has 14 goals in 14 Serie A appearances for AC Milan this season good stats for A 39-year-old
The return of the God." is A quote Zlatan used on his Twitter to announce his comeback into the national team.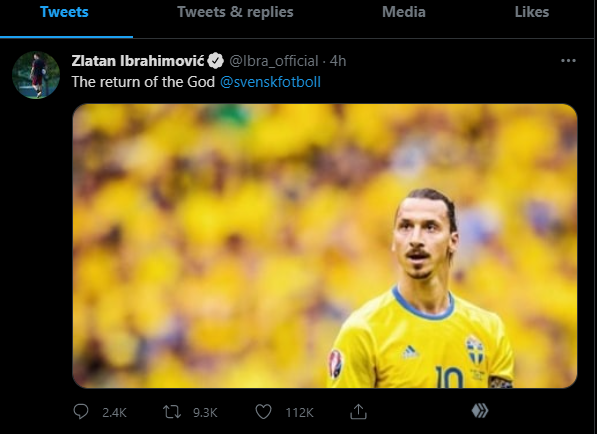 Great news for football fans worldwide.
One last dance from Zlatan I feel he will retire for good soon.
This concludes my post, Thanks for reading.