Former Chelsea Manager Predicts Who Will Win Champions League Between Bayern Munich And PSG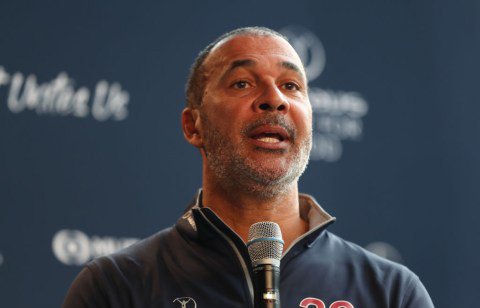 Ruud Gullit, former Chelsea manager supported Bayern Munich to be crowned as Europe Champions based on their performance from the beginning of the campaign. He said; " PSG should be denied from their first champion league title when both clubs meet on Sunday.
"Bayern front man, Robert Lewandowski has scored 56 goals in all competitions this season, including 15 goals in 9 champion league appearances. Bafaran club have quality players that can win the title.
"Bayern have advantages of winning it because of team and individual quality. Though, PSG have two world best players that are bound to be goals- Neymar and Kylian Mbappe. The match is going to be interesting.
"I was impressed by PSG performance this season and applauded the players for their determination. Getting to final is not that easy as we thought.
"We are going to sit on Sunday and watch attractive football that are full of Superstars. That's what we want to see.
"For me, Bayern Munich are the favorite to win it despite the fact that Paris Saint-Germain have done incredibly well. I have thought from the beginning of campaign that Bayern was a team that could win it," said Gullit.
---
---