ANTHONY JOSHUA:- DID YOU KNOW
Hello everyone, welcome to this edition of the did you know series. Lately, I haven't posted the did you know and I know that we would have wondered what happened, where did this guy go.
I got cut up in school works, due to the pandemic lock down last year, resuming school this year was ethic a Ms we had to rush most of the things that were to be done within 2 months. Thank God we are done now, next semester won't be as ethic as this.
I sincerely apologize for shutting down without leaving a note.
In this series, we will be talking about a worldwide recognized heavyweight boxer Anthony Joshua.
Anthony Oluwafemi Olaseni Joshua is a British professional boxer, a two time unified world heavyweight champion, he holds the WBA, IBF, WBO, and IBO titles since December 2019. Here are some facts you would like to know about Anthony Joshua.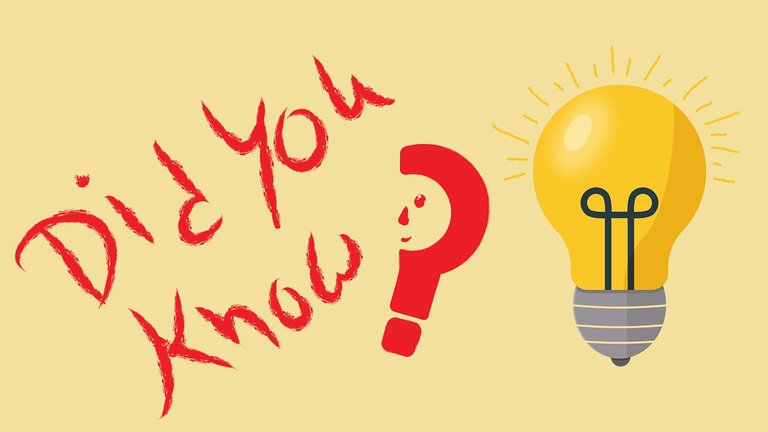 DID YOU KNOW THAT
🥊 Anthony Joshua was born into the family of Yeta and Robert Joshua on the 15th of October, 1989. In Watford, Hertfordshire.
🥊 Joshua's is background is traced to Nigeria, his mother is a Nigerian and his father is both Nigerian and Irish.
🥊 At age 12 , he returned to the UK halfway through year seven at the Mayflower Schools in Ikenne, Nigeria. To join Kings Langley Secondary School and lived in Meriden Estate in Garston, Hertfordshire.
🥊 Anthony Joshua was outstanding at football and athletics, he broke his school's Year nine 100 mitre record with a time of 11 minutes and 6 seconds.
🥊 Joshua began boxing at the age of 18, in the year 2007, taking his cousin's suggestion. He started boxing at Finchley ABC club in Barnet, North London.
🥊 Joshua won the 2009 and 2010 Haringey Box Cup, he also won the senior ABA Championships in 2010, in his 18th bout.
🥊 In the year 2010, Joshua's domestic success earned him a place on the GB Boxing team and later that same year, he became a British amateur champion at the GB Championships after he defeated Amin Isa.
🥊 In October, 2011. He was named the Amateur Boxer of the Year by the Boxing Writers Club of Great Britain when he had an amateur record of 40 wins –3 defeat.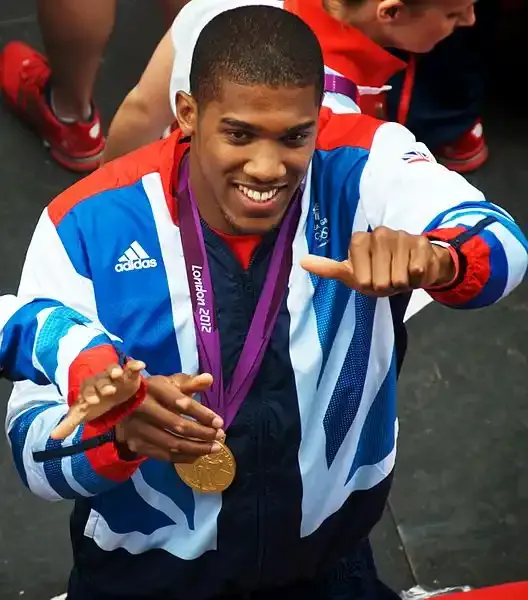 🥊 During the 2011 World Championships in Baku, Azerbaijan. Joshua marked his sudden arrival on the world scene when he beat the Italian reigning world and Olympic champion Roberto Cammarelle, and went on to stop Erik Pfeifer of Germany in the semis before losing by a single point to local boxer, Magomedrasul Majidov winning a silver medal.
🥊 Anthony Joshua was appointed Member of the Order of the British Empire (MBE) in the 2013 New Year Honours for services to boxing.
🥊 On the 11th of July 2013, it was confirmed that Joshua had turned professional under the Matchroom Sport promotional banner.
🥊 Joshua made his professional debut on 5 October 2013 at the O2 Arena in London where he beat Italian Emanuele Leo by a technical knockout (TKO) in the first round.
🥊 Joshua's second fight was against English heavyweight Paul Butlin at the Motorpoint Arena in Sheffield on the 26th of October 2013. The bout was stopped in the second round, the referee decided Butlin was taking too much punishment and declared Joshua the winner by TKO.
🥊 Joshua had his third fight on the Prizefighter Series card against Croatian Hrvoje Kisicek on 14 November 2013. Anthony Joshua got a TKO victory in the second round, achieving his third knockout (KO) victory in a row.
🥊 On the 11th of October 2014, at The O2 Arena in London. Anthony Joshua's 9th professional appearance for the WBC International heavyweight title, he fought against Dennis Bakhtov, the former champion looking to win the title for a second time, Joshua won the fight by KO in the second round, taking his professional records to 9 wins – 0 loose.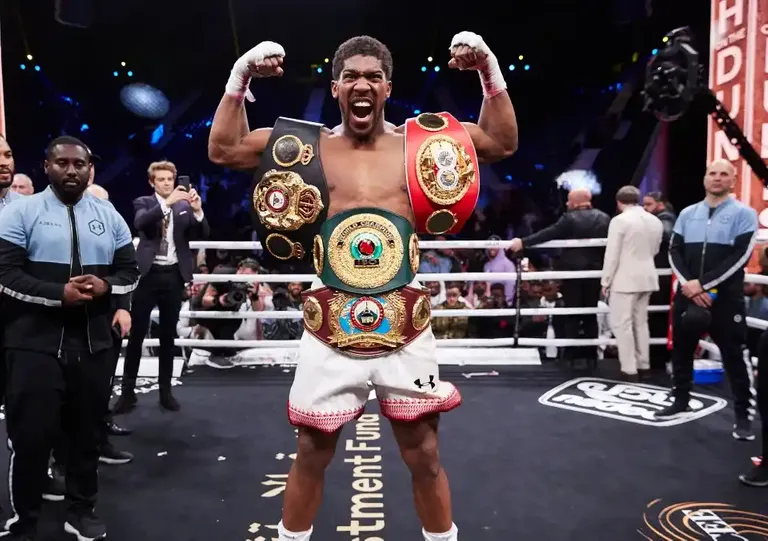 🥊 On 16 July 2015, it was announced that Joshua would fight undefeated Scottish boxer Gary Cornish (21 wins – 0 defeat , 12 KOs) for the vacant Commonwealth heavyweight title at The O2 Arena, London. The fight commenced on the 12th of September that same year. Joshua won the vacant title by stopping Cornish at just 90 seconds in the first round. Cornish was knocked down twice before the fight was officially stopped.
In the post fight, Joshua said....
Gary had a solid jab so I had to make sure I didn't take any of those shots. He was throwing a large jab and I tried to slip it. I managed to land the right hand and it was a perfect connection and he went down.
🥊 Joshua is recognised as one of the most marketable athletes in the world, and has lucrative endorsement deals with numerous brands, including Under Armour, Beats By Dre, and Lucozade.
🥊 Joshua has also been recognised with his inclusion in the annual powerlist as one of the 100 most influential Black Britons, most recently in the 2021 edition.
🥊 He has a tattoo of the continent of Africa on his right shoulder, with the territory of Nigeria outlined.
🥊 In June 2020, Joshua was accused of racism for his speech at a Black Lives Matter protest in Watford, where he said..
Show them where it hurts, abstain from spending your money in their shops and economies, and invest in black owned businesses.
This was interpreted by some as a call to boycott white businesses.
🥊 Anthony Joshua was a bricklayer before taking up boxing full-time.
🥊 In March 2011, Joshua was pulled over by the police for speeding in Colindale, North London.
He was found with eight ounces (226.8 grams) of herbal cannabis hidden in a sports bag in his Mercedes-Benz. He was charged with possession with intent to supply a class B drug, an offence that carries a maximum 14-year sentence. Joshua was suspended from the GB Boxing squad and was sentenced to a 12-month community order and 100 hours' unpaid work after pleading guilty at crown court.
🥊 Joshua fathered a son named Joseph "JJ" Joshua, with dance teacher Nicole Osbourne, in 2015.
🥊 Joshua holds three of the four major world championships in the sport. He also holds the WBO title since March 2019.
🥊 Anthony Joshua's net worth is $60 million, making him the 11th richest boxer on the list.
🥊 Anthony Joshua's next fight is the undisputed heavyweight clash against fellow Brit, Tyson Fury.
The fight contract was signed on the 4th of April 2021. The fight is likely to hold in June or July 2021 as this is going to be the first fight between the two boxers.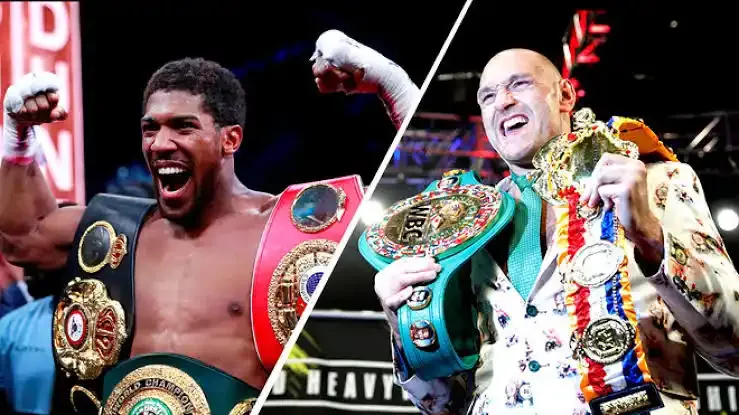 NOW YOU KNOW about some basic, background, professional and personal life of the famous Anthony Joshua.
If you enjoyed this edition of the did you know series, please do upvote, drop your comments and re-blog.
If you are interested in reading more about Anthony Joshua, here is a link below👇👇
https://en.m.wikipedia.org/wiki/Anthony_Joshua
---
---