Hello everyone, I hope you're having a good day.
My name is Olafisoye Ayorinde known as @corporateay.
Some days ago I stumbled on a blog by @cryptoandcoffee on sportstalk social titled OCD sports tribe curasion incubation program, it was about the growth of the community, among other things he spoke about, he mentioned actifits posts taking the majority post on sportstalk social, I also saw the views of some people about it on the comment section.
Most people(in which I was one of them) suggested that there should be more of initiatives and sports activities than posting of actifits. This made me wondering about what could be done to improve blogging related to sports on the community.
After deliberating for a long while, I came up with an idea to bring in a section that will talk about some facts that are known by very few of us and which can be useful for personal knowledge and the growth of the community, I plan to bring more people to get engaged in the community with real sports talk.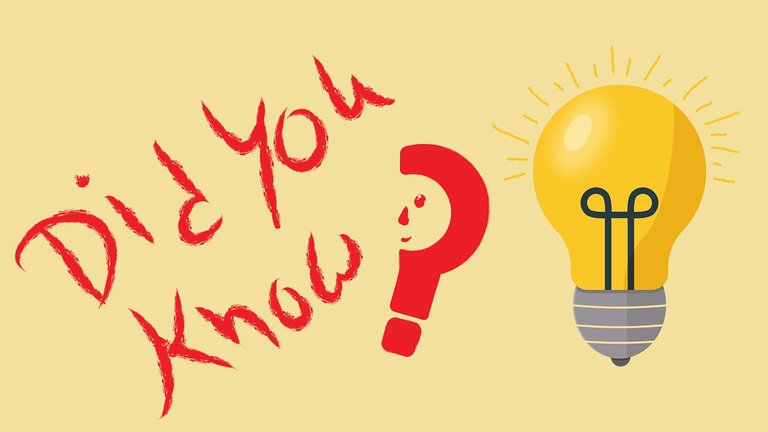 The "did you know section"
I call it the DID YOU KNOW section, as I will be bringing to you some hidden facts that deals mainly with sports. Sports has been in existence back in centuries B.C. and since then a whole lot has happened and it's hardly possible for one to know everything that has happened around sports. Sports is also very wide that one can't even keep count of everything that happens around sports even at the moment. This is why I have decided to put it upon myself to bring your awareness to some of the things you should know, although I can't make research on all, some things might not be taken into consideration but I will bring to you quality and important contents.
Aims and objectives
The main purpose of this section is to gather sportstalk users, enlighten them, create an avenue where they can communicate about things pertaining to sports. I also aim to give people more reasons to post on sportstalk other than posting ONLY actifits as this will enhance the growth of the community.
How I intend to go about it
I would take it upon myself to make research on a perticular topic, gather facts that are not really known by people under that topic, pick out points from my research, then I blog on sportstalk social. For a start, I might blog the did you know section twice in a week and see how things works out. Necessary adjustments would be made as time goes on.
I intend to find a way to reward people who participate in the section as time goes on, depends on the support that the section gets. My first blog on DID YOU KNOW will be up very soon.
I hope to see an encouraging number of comment on sportstalk social user's point of view about my proposal, and up vote as well, as it would determine if I should continue with my plans or put it to void.
Re-blogs are highly appreciated for more views
Thanks for reading till the end, expect to see my sections soon.
Signed :- corporateay