Jupiler League Week 1 Sunday Previews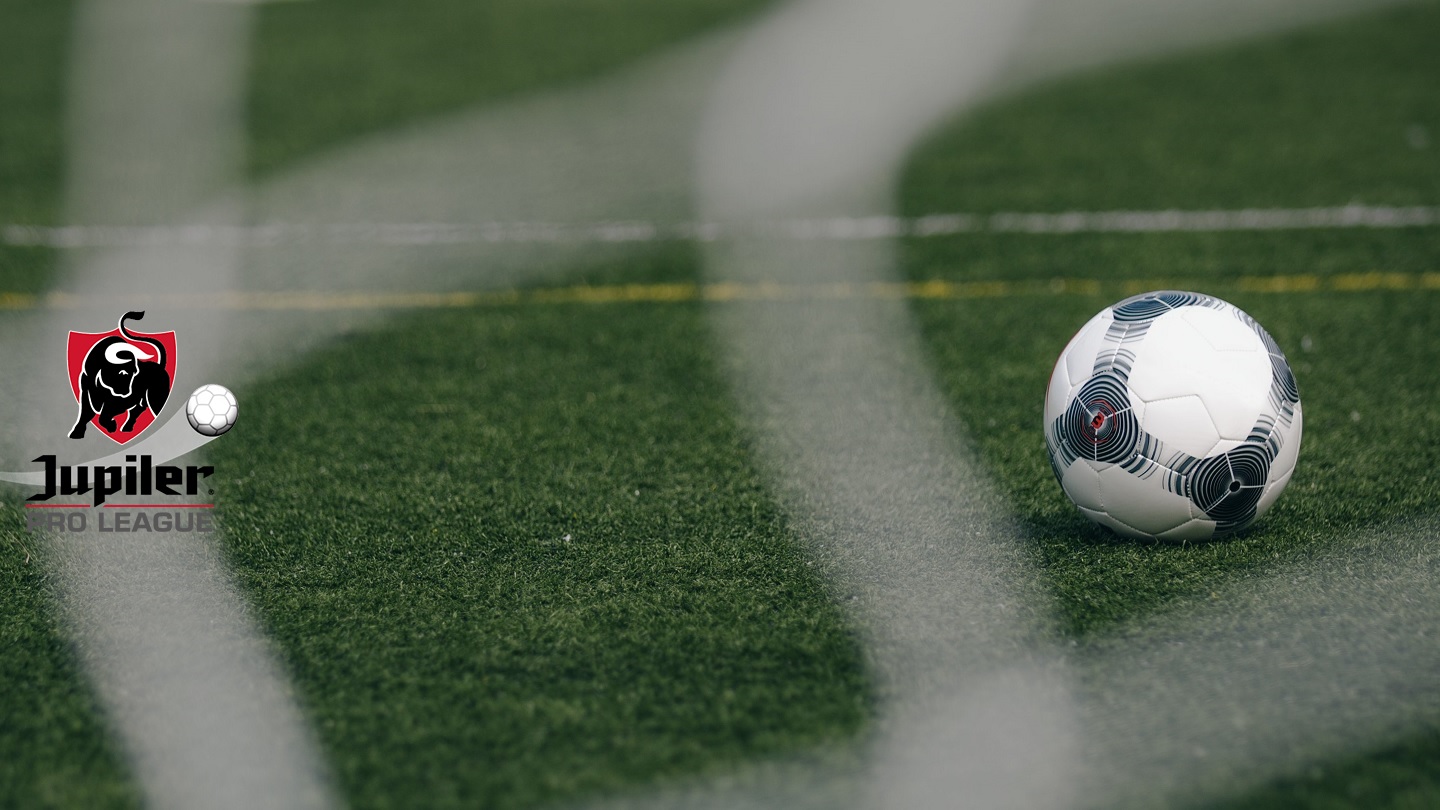 These are previews from matches involving Belgian Teams with all the latest on team news, player form, injuries along with my personal betting angles, ...

It was a solid Saturday making some good profit mainly from the live bets going against Seraing who looked too bad for 1st division (I already took an early bet against them for next week (See Below). The 4 matches today look a lot more interesting with all the top teams playing. The previews and some pre-game bets I took...
---
KV Mechelen vs Antwerp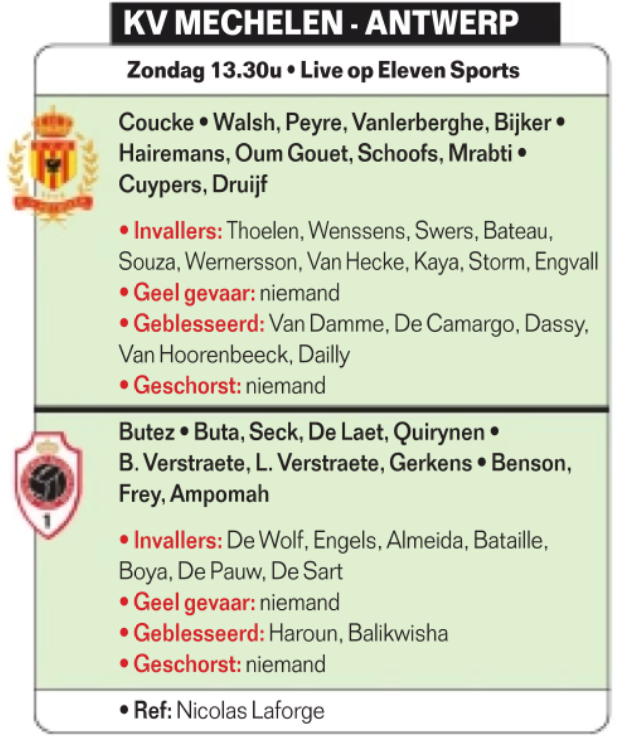 Mechelen is coming off a great season finishing inside the top 8. They mainly were good at home starting their matches with a lot of drive despite there being no fans which put them in the 2nd place of the HT standings only losing 1 1st half all regular season long. Despite this, they still were not a good home team against the Asian handicap going 5W-8.5L-1.P going -20.68% ROI overall. They were a much better away team crushing it going 11W-3.5L-1.5P against the Asian line. This season they should be ok even though they lost Vranxk and Defour who both were good players but didn't play all too much. Antwerp is a team with high ambitions and has a new coach which should have them play more attacking again after the Vercauteren era. Their main problem to overcome at this moment is the fact that they lost pretty much all their scoring players from last season. Mbokani (14 Goals) | Refaelove 9 Goals | Lamkel Zé 8 Goals | Refaelov 8 Assists all won't be playing today. On top, they will also be missing Haroun who got injured (which I believe caused the line movement) and new offensive player Balkiwisha is also out. I'm expecting Antwerp with their new players to have a difficult start of the season. Basically, Mechelen is the slight favorite in a match where both teams should have the intentions to go forward while likely lacking the quality to actually finish the chances.-0.25 & over 2.75 lines seem to be set correctly. I do like the idea of Mechelen taking most of the initiative early on which made me go with
KV Mechelen 1st Half +0 Corners @ 1.870
.
---
Club Brugge vs Eupen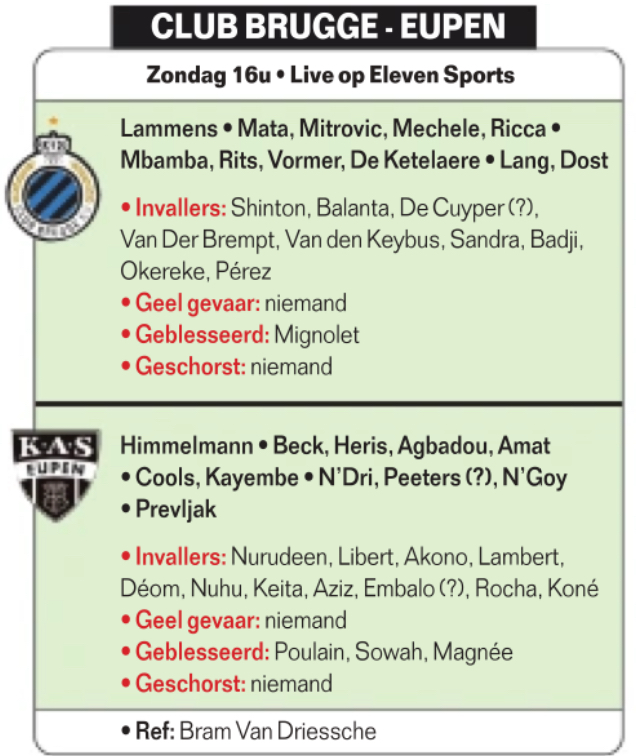 Club Brugge seems to be ready for the new season having kept pretty much all of their key players also showing quite a good form already last week in the Super Cup. They tend to have a crazy good record on their first home match of the season when they play in front of their fans in 11 years going 35-5 in goals winning all matches going 9W-2L against the Asian handicap. Last season they lost but they had no home support. Eupen this season has a new rookie coach while many key players left who didn't really get replaced as they are limited in their financial situation. Only their striker Prevljak really stands out at the moment. Club Brugge is still without Mignolet which might make them have a harder time keeping a clean sheet and Vanaken also is not back yet but De Ketelaere gets to play on his preferred position because of it. All this made me not mind the rather high handicap getting in an initial pre-game position splitting 0.5 units on
Club Brugge -1.5 @ 1.76
|
Club Brugge 1st Half -0.75 @ 1.917
|
Over 3.5 @ 2.394
with an eye to possibly take more in-game.
---
Anderlecht vs Union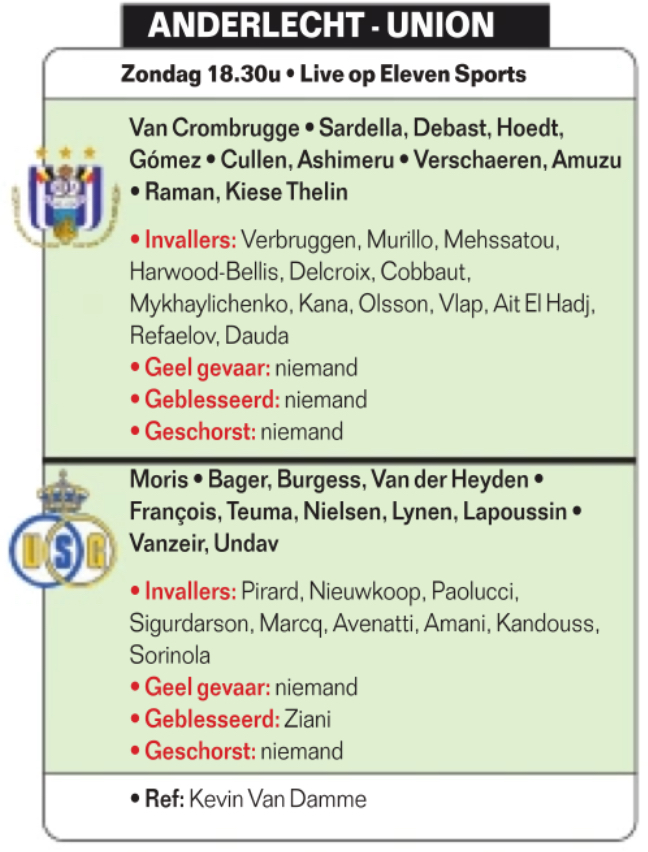 Anderlecht last season was a really tricky/annoying team. They rarely played fun to watch matches and don't really have a lot of players that speak to the imagination. Kompany did a great job with the players he had available pretty much setting his offensive idea aside making sure the defense was rock-solid first. This season, they lost key players Nmencha and Sambi Lokonga now pretty much having no scoring striker available as Thelin is a joke. Basically, both the defense and their overall mentality in each of the games should be really good but there is still a lack in sheer quality and no budget to really change that. Amuzu showed good form in the friendly matches and it will be interesting to see Hoedt / Raman / Gomez / Refaelov who are new. Union easily won the 2nd division last year and this match is a derby. I would not be surprised if they turned into one of the revelations. Their Coach Mazzu has a history in the 1st league with Charleroi where he was an ultra-defensive counter couch getting great success with that. In Genk he failed needing to change his approach to playing more offensive. My Eye was on Anderlecht Team Total Under 1.75 but that seems to be gone by now. New teams away against top teams usually lose. Nmecha who took the penalties is no longer with the team so taking a bet on the new penalty taker (Refaelov?) to score the coming weeks might be an idea since they tend to get a lot of them. Pretty much everything seems to be set about right so I'm going in Wait-and-see mode with
No Pre-Game Bets
---
Sint-Truiden vs AA Gent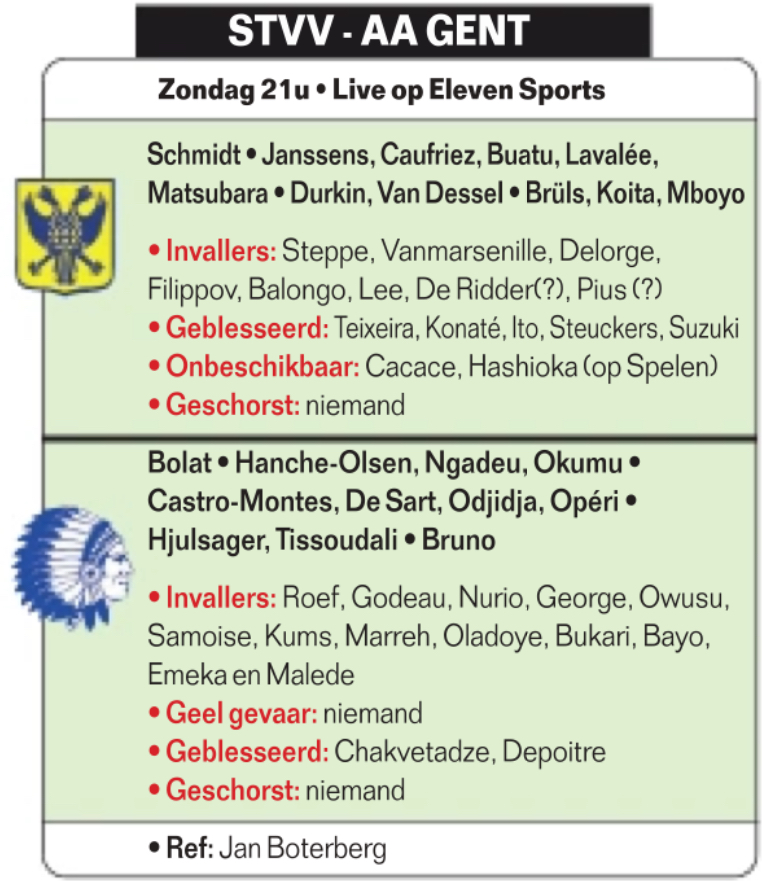 AA Gent looked to be one of the contenders for Club Brugge last season but they never really managed to get a good run going despite having enough quality players. This season they again look pretty strong and it's not a team I will quickly look to oppose. They already played an Europa League qualifier match last Thursday winning 4-0 (I completely overlooked that) where Vadis showed some good form. The key for them will be to stay fresh with a busy schedule ahead. Stvv has a new coach who aims to play less from the reaction while they still have the same players in defense which was one of the weak spots last season getting 52 goals against. Their top striker Suzuki also is looking to leave and is injured on top. AA Gent will also be without Yaremchuk but should have enough offensive quality not to make that a problem. AA Gent traditionally doesn't perform well in Stvv on the artificial pitch which is keeping me back for now along with the fact that I generally avoid 1.6 type away favorites by default.
No Pre-Game Bets
---
Late info might change my view on what is written in these previews. I will cover these matches live in our SBC Discord Channel. All my bigger pre-game & Live bets can automatically be followed on Copytip
.
---

I take all my Pre-Game & Live bets with my Betting Broker Sportmarket Pro who always provide the best offers on the market with a 1 click solution and don't limit winning players offering high limits. For more info check my Sportmarket Pro Review
Season 2021-2022 Crypto Bets
| Date | Bet | Stake | Odds | Result | Betslip |
| --- | --- | --- | --- | --- | --- |
| 31/07/2021 | KV Mechelen -0.5 | 20 EOS | 2.140 | TBD | Sportbet.one |
| 24/07/2021 | Beerschot +0 Corners | 500 TRX | 1.800 | +0.00 TRX | Wink.org |
| 23/07/2021 | Genk X2 + Over 2.5 | 1000 TRX | 2.500 | -1000 TRX | Wink.org |
---
Full Guides to Decentralized Crypto Bookies I personally use where no KYC is required allowing anonymous betting from any location without individual limits for winning players...
Sportbet.one

Wagerr.com

Wink.org

Betfury.io

| Month | Bets | Won | Lost | Push | Staked | Profit BTC | ROI |
| --- | --- | --- | --- | --- | --- | --- | --- |
| 2021 | 4 | 1 | 2 | 1 | 0.0250 | -0.002845 | -11.38% |
| 2020 | 1 | 1 | 0 | 0 | 0.0100 | +0.01271 | +127% |
| 2019 | 59 | 24 | 27 | 5 | 0.5900 | -0.02199 | -3.7% |
| 2018 | 136 | 65 | 64 | 7 | 1.233 | +0.112687 | +9.14% |
| 2017 | 70 | 34 | 34 | 2 | 0.658 | +0.006912 | +1.05% |
| Total | 270 | 125 | 127 | 15 | 2.516 | +0.107474 | +4.27% |
---
---