Wait... Who is that guy in the middle?
Yes, you see it right :)
It is Luka "Magic" Doncic...
We were on family trip to Lake Bled today and bumped into him while walking around. We had to take advantage of that for a quick photo.
Gream memory and hopefully we will meet again in person on some NBA game.
Ohhh, I should ask for who are you cheering in this year's NBA finals? For me Phoenix...
Have a great Saturday!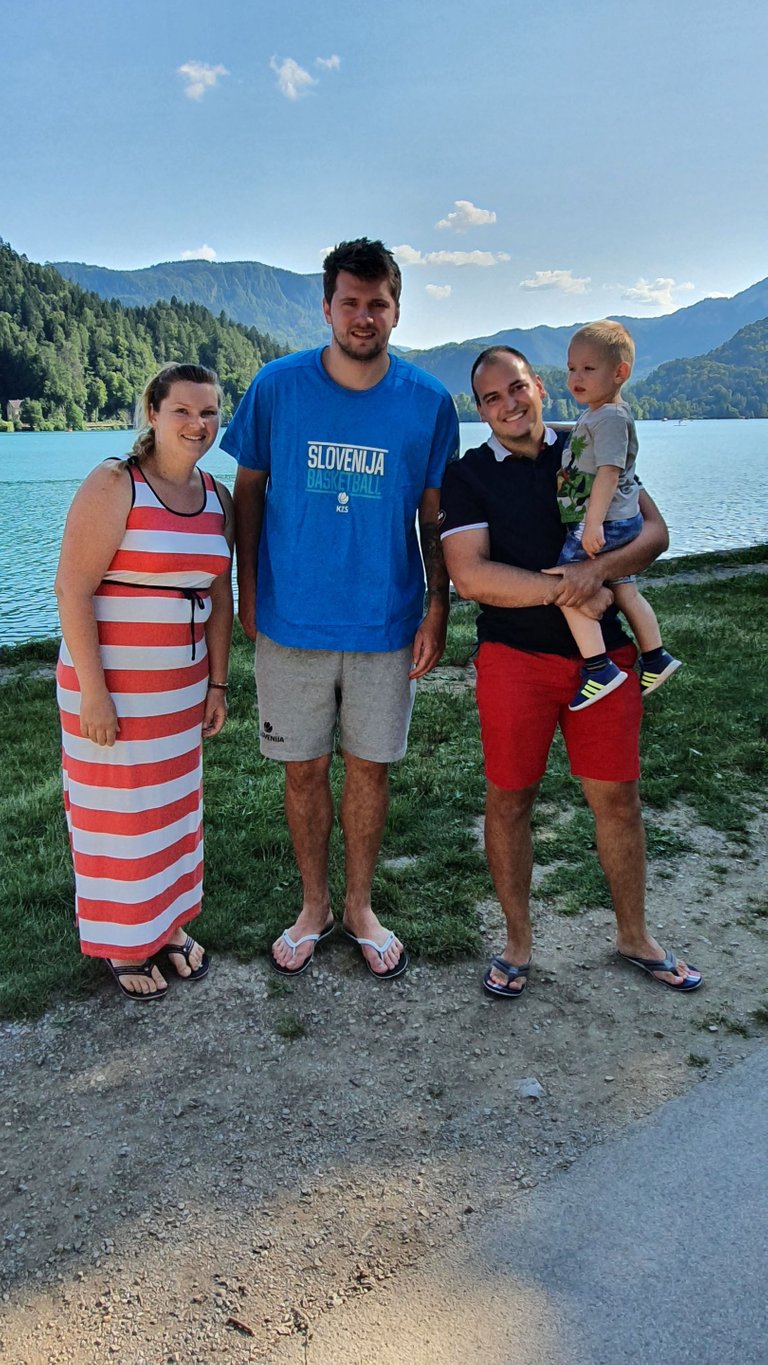 ---
---