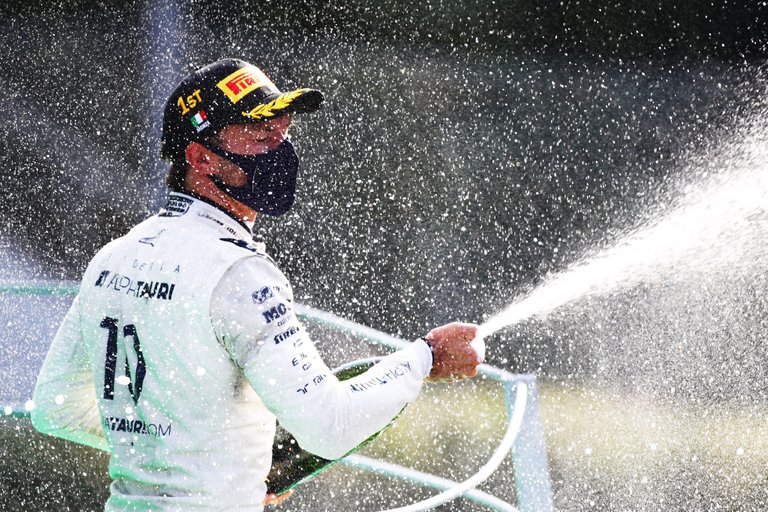 source
First Frenchmen to win in the last 26 years. Gasly has changed and learnt so much after being dropped by Red Bull two seasons ago.
Yesterday at the Italian Grand Prix in Monza we a major upset yet not one of the main teams was upset with the result. Congratulations were showered on Pierre Gasly and Alpha Tauri from teams who should have done better.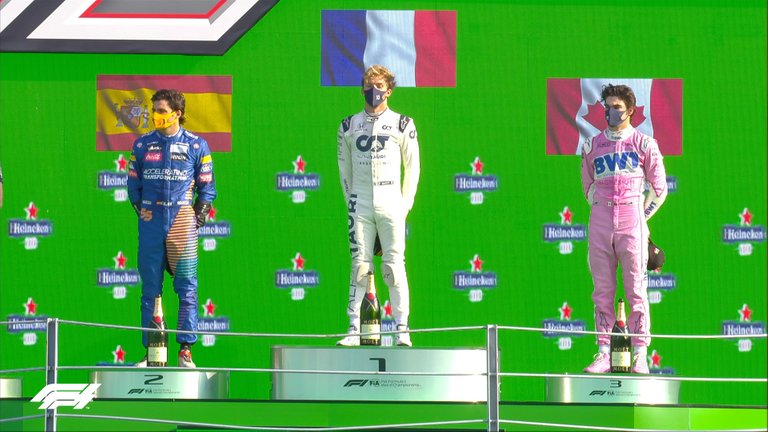 source
A series of cock ups led to this result. Alpha Tauri last won a race over 11 years ago under the team name of Torro Rosso.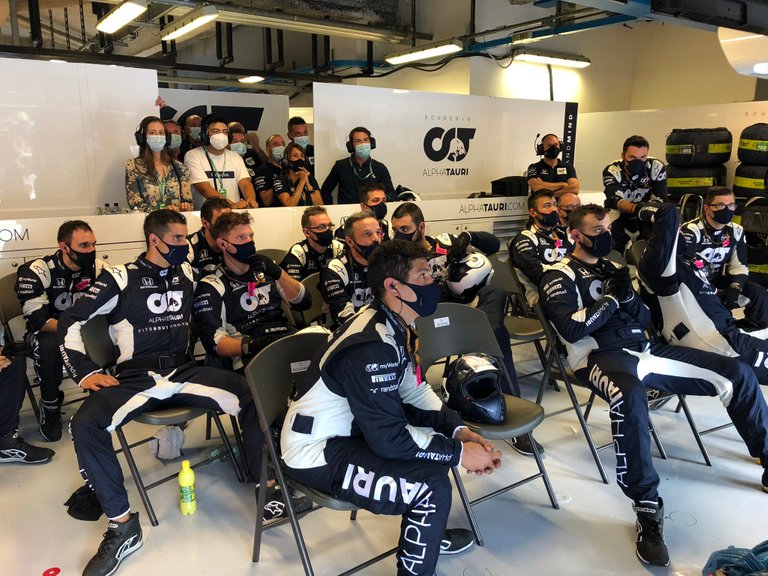 source
5 laps to go and everyone is in shock they are leading.
That is what sports is all about and it was refreshing to see. Toto Wolff who is the team principal of Mercedes said it was a well earned and much deserved win. He must have been bummed his team performed so badly yet he didn't show that side at all.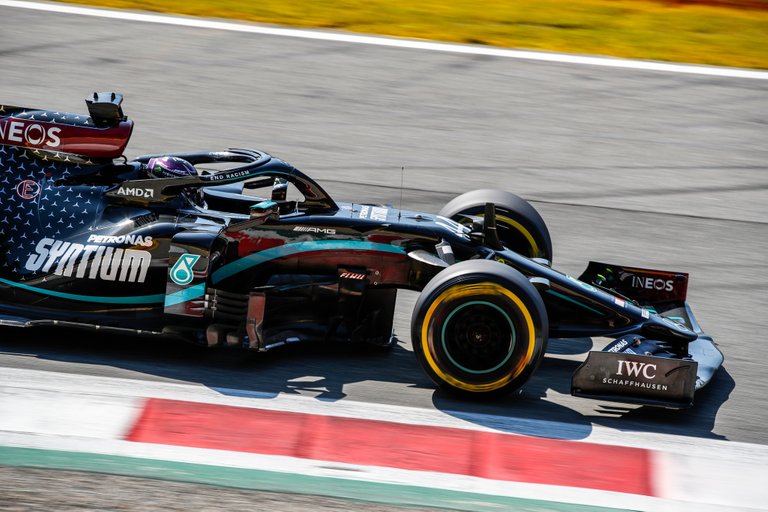 source
Leading the race by 11 seconds and cruising before a massive team blunder sent him from first to last place.
His positive answer to others trying to get a response was we will look at everything we did wrong and come back stronger. In all fairness they did one major blunder and it was all down to poor timing and not checking the detail. They slipped up showing they are human after all and just showed any one can make mistakes no matter how careful you are.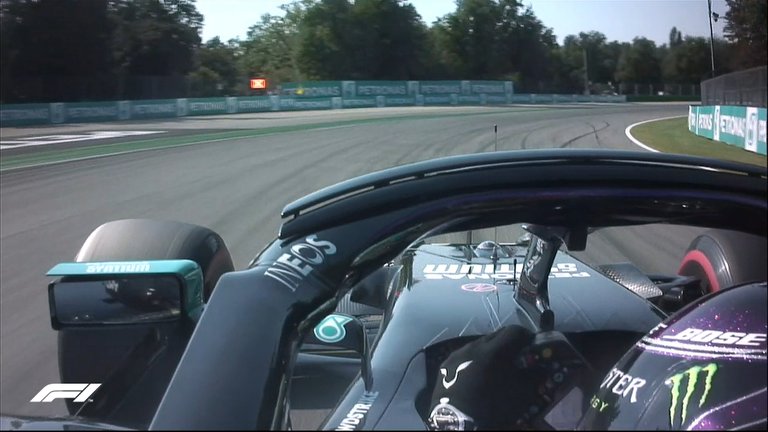 source
With so much going on it is easy to miss this flashing red X. They are too small and surely this needs to be looked at. Kind of pathetic as this is a warning sign telling you there is danger ahead.
It all unfolded when the safety car was called out due to Magnussen pulling over just before the pit lane entrance. The parked car wasn't dangerous so Mercedes jumped the gun calling Hamilton in for a cheap tyre stop. Straight after they called him in a notification was sent saying the pits were now closed due to where the parked car was. We are talking seconds here and things happened so quickly. Hamilton drove past two red X's on the final bend before the pits which he never noticed. The problem is his team never noticed either as they hadn't been paying attention to the detail.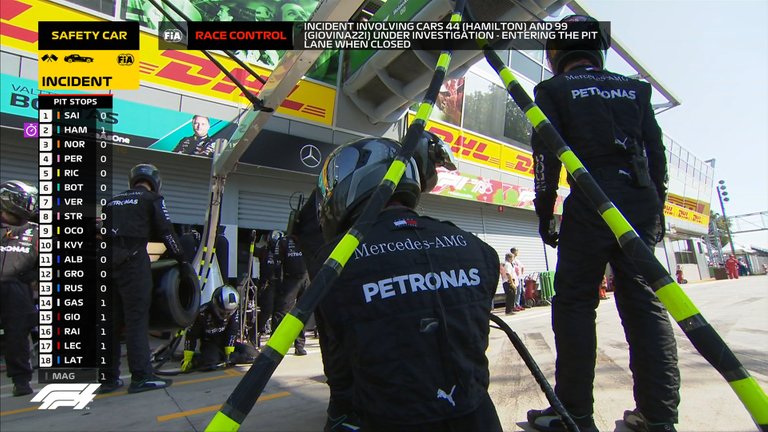 source
There should be a ruling with a known penalty if this happens again. The stewards do need to put a warning light directly at the entrance though as this obviously never flashed in the drivers cock pit.
Other teams drove past which then highlighted the Mercedes teams mistake. In hindsight they should have told Hamilton to drive through the pits not changing the tyres as the penalty would have been less harsh. In the end he went from leading the race to stone last serving a drive through penalty with a 10 second stop added on top.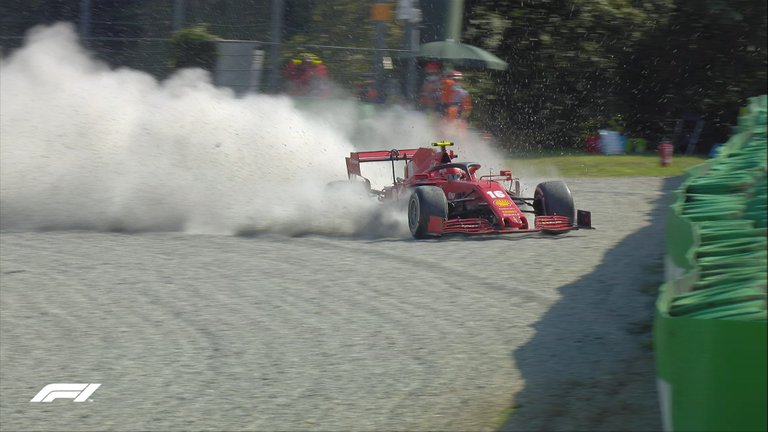 source
The race was stopped mid way through when LeClerc rearranged the crash barrier. Both Ferrari's were out at this point becoming spectators in their home race. Vettel wasn't wrong in buying them all seats n the stands.
Hamilton felt aggrieved as he was monitoring his warning display in the car and nothing highlighted telling him the pit lane was closed. The warnings on the track which were flashing red were not overly obvious, but he should have noticed this as they are there to assist in warning him of something ahead.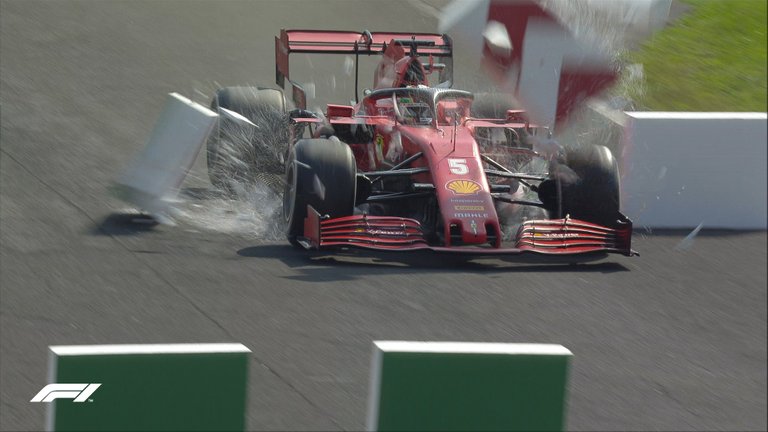 source
Brake failure and how lucky that these are polystyrene barriers. This could have been really serious, but Vettel had a decent run off area. This happening on the old track the way it was originally set up would have possibly been fatal.
I would blame the team more than Hamilton on this point though as this is the kind of information they are there to monitor. The race stewards were not exactly quick either and must shoulder some blame for the chaos. One would expect top see a warning sign at the pit entrance and not on the opposite side of the track.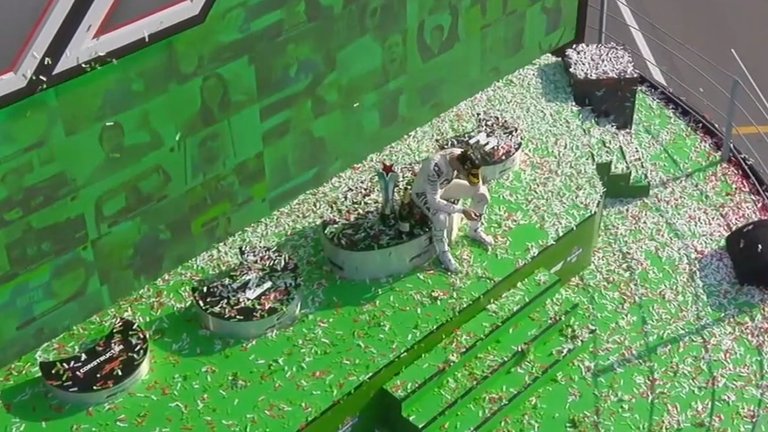 source
Pierre Gasly still in shock after the ceremony.
Look we are not complaining as it turned out to be a far more interesting race with a major upset. This is not going to change much come the end of the season as I expect Hamilton will win another title but it does show how unorganised the officials really are. Decisions have to be made instantly and this wasn't the case here.
I do believe if this was a championship decider teams wouldn't have been so happy and possibly would have fought their corner arguing their points. This just goes to show even the top team makes mistakes and will always look to improve on their performances. This is what it takes to stay at the top and no one is better than getting the best out if his team than Toto. Someone will receive a ticking off somewhere for what happened and they will move on as someone is at fault.