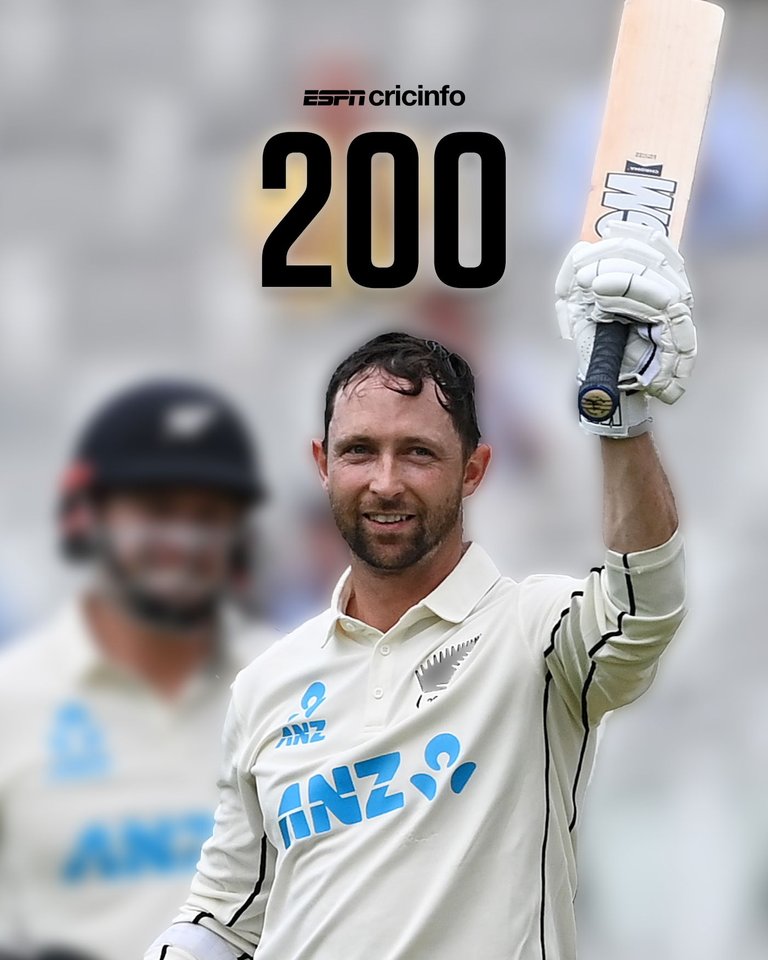 source
It is a dream for any child that plays sport to one day represent their country of birth. For many South African sportsmen this is just not possible and it is not as though they aren't good enough either. Some of the top players playing various sports around the world are representing an adoptive country. Many have had to play the 3 years wherever they are to qualify in order to be selected.
This post came about as another South African export scored a double century in his first test match playing for his adopted New Zealand against England at Lords today. Devon Conway was set to be a superstar back home when growing up yet he decided to leave after finding his pathway blocked.
The problem South Africa has today is the transformation policy in sport has gone too far. The Government under Nelson Mandella took power in 1994 and the policies that they started out with are still having a knock on effect today.
These policies were to change the wrongs from the past giving the less fortunate a priority. That was 27 years ago and when are the racial policies going to stop. This is not a level playing field anymore as the teams have a quota system in place.
Imagine your national team or even your club team as they are affected in exactly the same way in South Africa having to select players by skin colour. Currently it is a 7/4 split for black versus white which is going against the reason why sport is played.
Just look around at the rugby teams or cricket teams playing today and there is most likely 2 or 3 players from South Africa in every team. These players have moved after seeing they were looked over for another player leaving them no choice. We are talking about players careers here worth lots of money and not just about a racist system in place.
Rugby Teams with SA Players Around the World
Scotland
WP Nel
Allan Dell
Josh Strauss
Ireland
CJ Stander
Japan
Wimpie van der Walt
Lappies Labuschagne
Kotaro Matsushima
Jean Kleyn
Australia
Dane Haylett-Petty
France
Bernard le Roux
Paul Willemse
Cricket is even worse as there is a huge list of players which is only going to grow bigger and bigger.
This started with Kevin Peterson and went from a trickle into a steady stream.
Jason Roy - England
Tom Curran - England
Keaton Jennings - England
Nick Compton - England
Stuart Meaker - England
Jade Dernbach - England
Marnus Labuschagne - Australia
Glenn Phillips - New Zealand
Devon Conway - New Zealand
Neil Wagner -New Zealand
What we are seeing now is many of the club scouts (France, England and Australia) coming over and watching school sports selecting and signing up the top talent. I watched a school game the other day where both flyhalves were on their way to France to different clubs after their schooling finished.
I think it is great for these youngsters as not only are they being looked after financially but they are not having to deal with politics anymore. Sport selection has to be on merit and never about your race or religion as that sounds just so wrong.
If I was in any of these youngsters shoes right now I would not hesitate as at least you will have a fair crack at playing your sport for your adoptive country. I am actually starting to feel sorry for the French and English youngsters as suddenly the competition for places will only get harder as this becomes a common practice.
Many of my team mates back in the days when I was still playing vanished when professionalism hit rugby. I still remain in contact with some after they found their way to Wales, Scotland and England playing for their adopted countries. I was very tempted but decided against it as I was 27 when that happened and just too big a gamble. 5 years max as a professional sportsmen is not a career unless you go into coaching or refereeing afterwards. No regrets ah well lol.