Better Late Than Never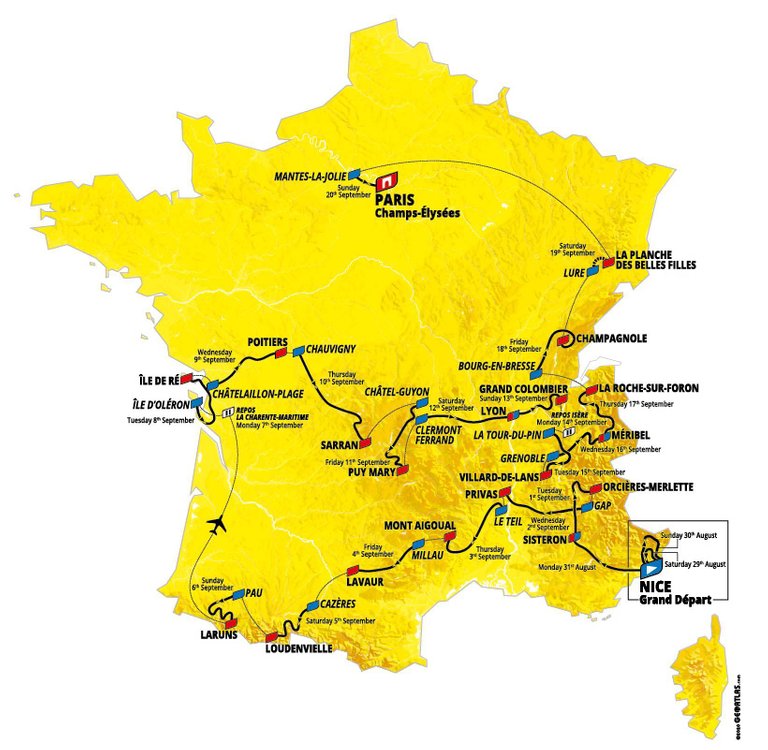 source
The route for this years race.
I am happy to be watching the Tour de France this afternoon as to be honest when it was postponed in June I thought the worst and a total write off. This year thy are starting nearly 3 months later than normal so the weather conditions will be totally different than normal.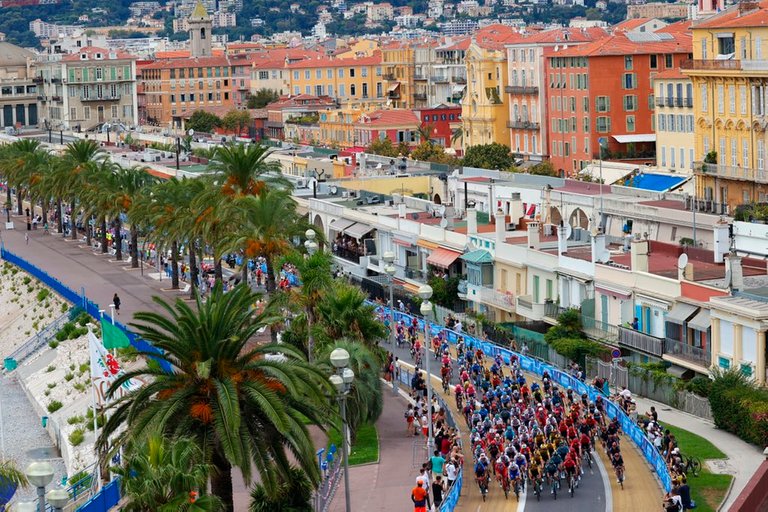 source
The start in Nice earlier on today.
I think it is important to continue life as normal as possible and having the Tour going ahead is a start in the right direction. Obviously the crowds won't be the same lining the route as their are travel restrictions still in place in most countries around the world.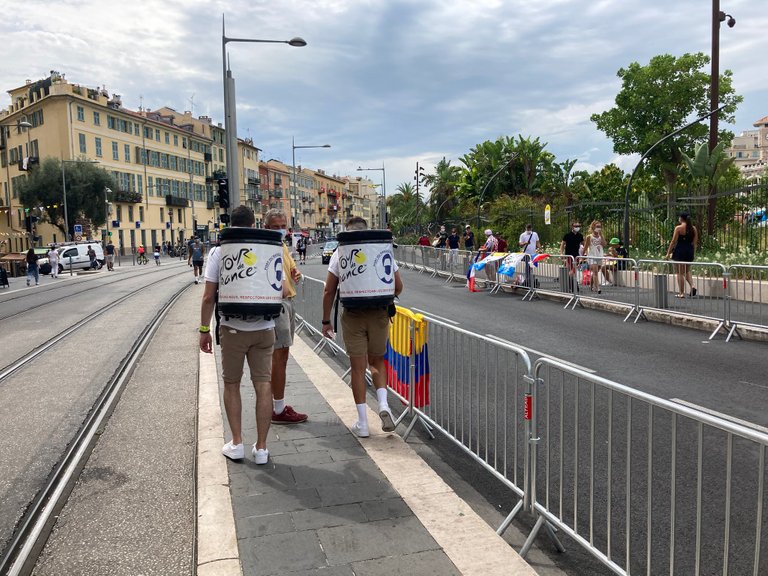 source
A walking sanitiser team handing out gel packs to spectators.
This year we have the normal 21 stages with 2 rest days but the breakdown is interesting.
9 Flat stages
3 Hilly stages
8 Mountain stages
1 Individual time trial stage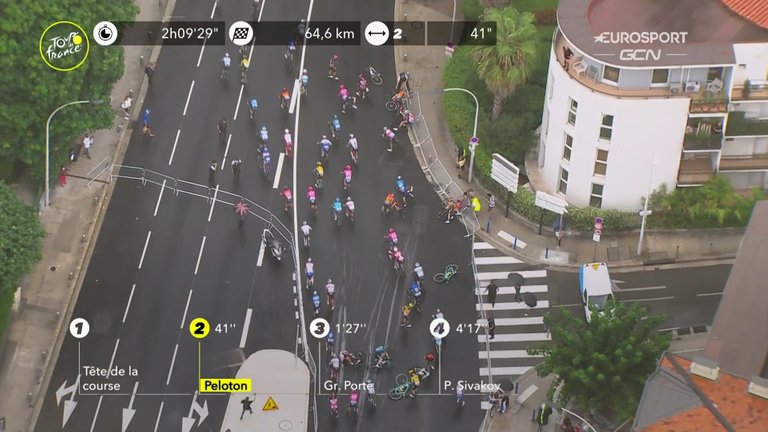 source
Carnage as everyone seemed to eat part of the road today. Nice hasn't seen rain for the last 3 weeks and today the roads became an ice rink as they were just too slippery. Normal roads have oil and diesel on the roads generally and mixed with water it is just too dangerous for racing.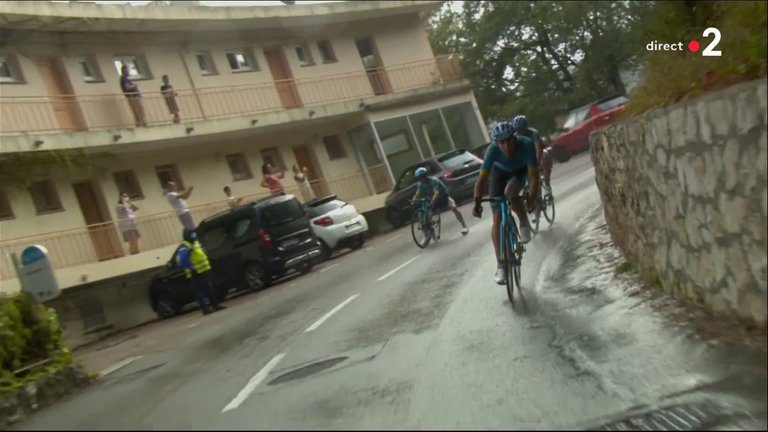 source
A cyclist on his way to meet some bushes. It was actually quite funny as there was nothing he could do. He came out okay though and continued the race.
https://twitter.com/cryptoandcoffe2/status/1299738618802696193
Watch the clip here as it is worth seeing. Talk about lucky and unlucky as he obviously braked harder than his team mates riding ahead. This makes me laugh every time I see it as his team mates ahead of him navigated the bend with no such issues.
Today is the start and is pouring with rain in Nice and already we have seen plenty of skin left on the Nice tarmac. Getting through unscathed today is the ideal start as trying to race another 20 days whilst nursing an injury is not ideal. Every team has had some riders hitting the deck today so teams will be licking their wounds tonight. The rain was so bad a truce was called amongst the peleton making sure the riders can navigate the course safely and only the final sprint will be contested. A few more race days like today and there won't be many riders left.
Team Ineos must still be favorites even though Chris Froome is not racing. Froome missed last years race after having a serious crash and has been recovering ever since. Recently he was training with the team and was still struggling so the decision was to leave him and Thomas out who will then attack the Giro'd Italia and Vuelta a España respectively. Froome (2013,2015,2016 and 2017 winner) and Thomas (winner 2018) must be really disappointed not to be part of this as this is the ultimate bike race of the year.
Team Ineos is clearly Egan Bernal's team now which is well earned as he won it last year. Froome is leaving Ineos later this year for a new team as his age is now against him being 35. I think having multiple winners in one team could be confusing as Froome would still want to break records and look for his 5th title as he is running out of time to achieve this.


source
Road rash even at the 3 km banner lol. No times lost however as they will all get the same time as the 3 km was the mark for this to happen today.
I am looking through the teams and there are no riders really popping out and this year the winner could be someone new. Bernal is the bookies favorite at 2/1 but the rest it is wide open and someone like Polish rider Wouter Poels is at 60/1 and a possible winner.
This is a team sport and it all depends on how strong your team is as you cannot win this event on your own. With 8 mountain stages it has to be a climber who will be wearing yellow in Paris and why Bernal is the overall favorite. I will be watching daily following this as it will be fascinating to see this unfold. Unlike other years where you kind of knew who was going to win this is not so obvious.
---
---