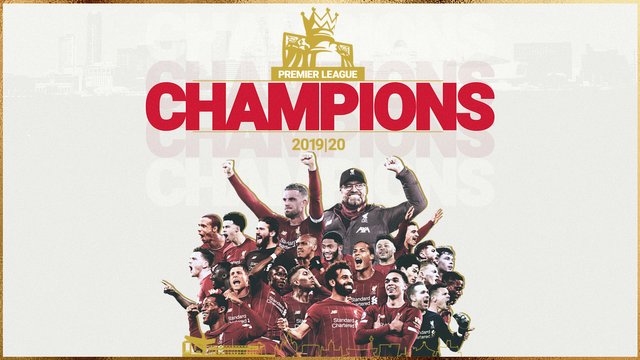 source
Fully deserved with 7 games to spare.
Liverpool are Premier League Champions after a 30 year wait. They came close when Manchester City pipped them by one point 98/97 in the 2018/19 season. That tally of 97 points would have been sufficient to have won 25 Leagues so to lose by 1 point and yet have a huge tally shows they deserve this finally.That season Liverpool lost only one game and that happened to be against City which was in effect a title decider and was the real difference.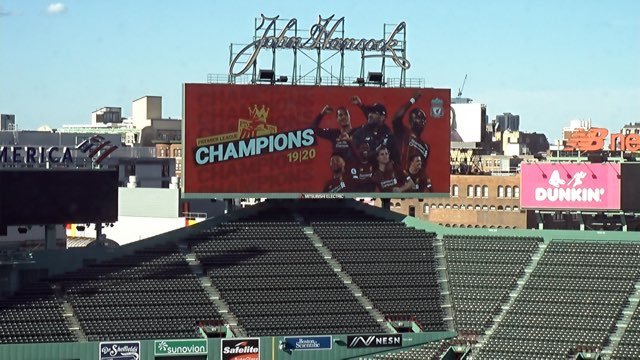 source
The Red Sox own Liverpool of course so it is good to see them recognising their other club doing well.Originally purchased to help fund the Red Sox and I think the team has delivered on that.
With 7 games spare they have won it the earliest since the Premier League started. I mentioned the other day it would have been a travesty if the League had been scrapped. They have been consistent over the last two seasons which is not something you can normally say about Liverpool. 28 wins from 31 games with one loss and two draws says it all.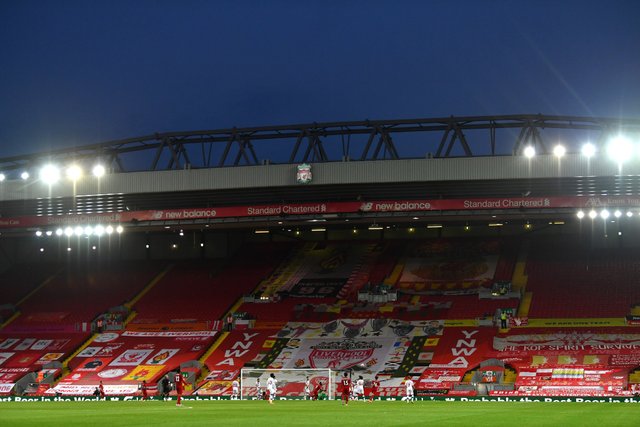 source
Next season Nike replace New Balance supplying the teams shirts and would have already, but for the delay in this season. Liverpool thought it was only right ethically to stay with them until the end of the season.
The funny thing is everyone expected Manchester City to win tonight against a less experienced youthful Chelsea team. The difference is Chelsea are also scrapping for a Champions League spot with City almost mathematically guaranteed a top 4 finish. Chelsea have a few teams on their coat tails and need to win to stay ahead of the closing pack.
Even though there was no crowd to add to the unfolding drama last night Chelsea played superb football and thoroughly deserved their win. I was excited when the club pushed through their academy players due to the FIFA ban ruling them out of the transfer market. The team has taken a while to get to grips but they showed what they have and there is heaps of talent. I honestly hadn't seen them play like this as a team this season and they wont have a problem qualifying if they continue like this.
Next season will be interesting as Liverpool need to improve to stay at the top as the likes of Chelsea have shown what they have. Lampard needs to add to the Chelsea squad this season to add some depth and they are one to watch if not next season the one after. The Chelsea juniors dominated Europe as a youth team so they need to keep that same core and trophies should come at some point. Being in the Champions League next season will definitely appeal to players against teams who haven't qualified.
The chasing teams looking for qualification must have let out a groan last night as that job just got harder. It is Chelsea's to screw up and others have to rely on them with little experience to do just that. Manchester United have a somewhat easy run in, but it is against most of the teams battling relegation so they are all banana skins so there are no easy games at this point in the season.
I think sport won this season as cancelling or just handing over the trophy would not have been right as this would have taken away from what the Liverpool squad has accomplished. They would always have people saying that it wasn't a completed season so I think they were justified and right in completing it under these conditions. Health and well being has to come first, but then we have seen the rallies happening with less and no safety protocols adhered to.